The Vietnamese government is looking to raise the fuel tax to the highest permitted levels, according to a recent proposal by the Ministry of Finance.
The changes, if approved, will go into effect on July 1, as VnExpress reports. The proposal has already been approved by the Prime Minister but is currently under review by the Standing Committee of the National Legislative Assembly.
Under the plan, the tax rates for both petroleum and diesel could increase as much as 33%, which would raise costs for motorists in Vietnam.
If approved, the new rates could add as much as VND14.4 billion (nearly US$631.5 million) to Vietnam's national budget, based on government calculations.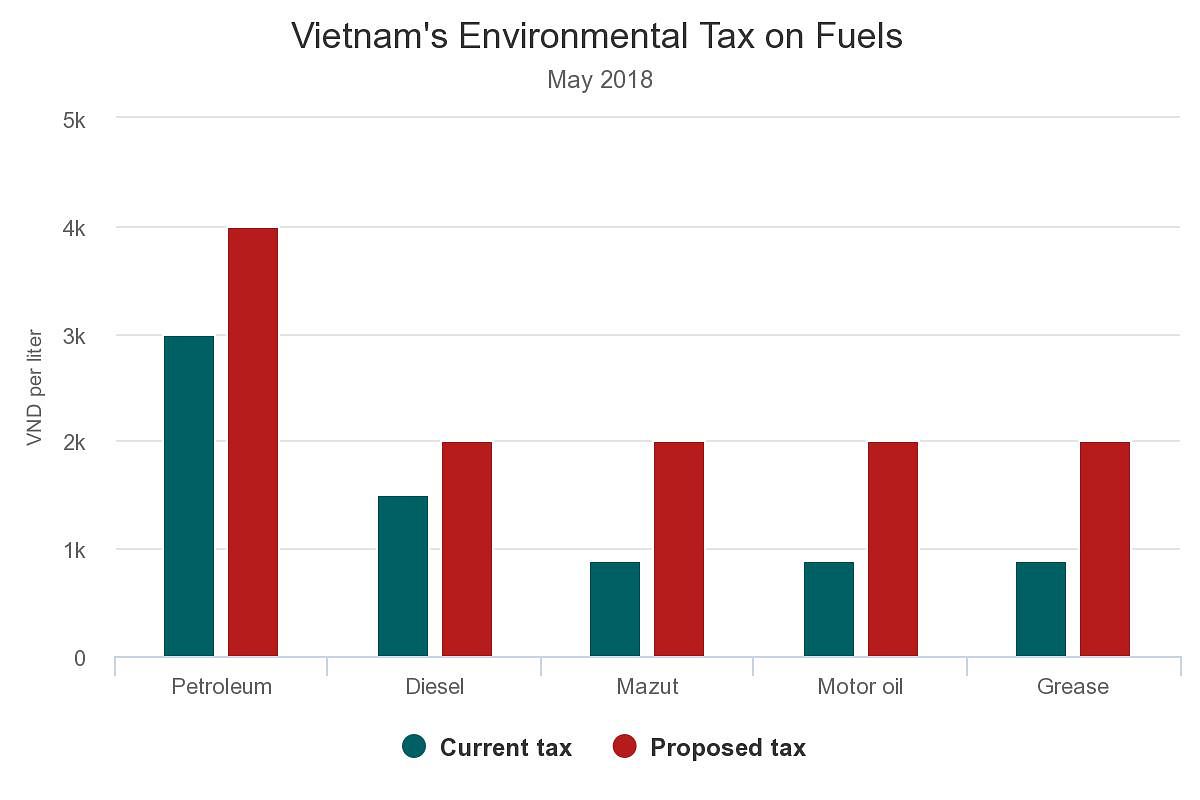 It is hoped that after the increase in fuel taxes, consumers will begin to switch to more energy-efficient or environmentally friendly options for transport, which would reduce harmful emissions as a result.
In the first quarter of 2018, air pollution levels in Hanoi were some of the worst on record. A report by the Hanoi-based Green Innovation and Development Centre found that on 91% of the days between January and March, the level of PM2.5 emissions broke the levels considered safe by the World Health Organization.
Fuel is also, however, a key source of income for Vietnam. According to VnExpress, import tariffs from fuel, which are paid for by local businesses, account for 7% of the state's annual revenue.

[Top image via Thanh Nien News]
---

Related Articles:
---