Travelogues are a special genre of video. For those who have set foot in the actual locations featured, perhaps nothing could compare with being able to immerse oneself in the local landscape and culture. However, for the less fortunate among us who are stuck behind a desk, they provide a necessary reprieve – albeit a fleeting one – from the humdrum of daily routines.
The Old Ways – Hanh Trinh Tay Bac opens with a black-and-white shot of local children sniggering on a dirt road, set to a solemn soundtrack similar to that of a Hollywood release's haunting short trailer. The rest of the clip continues in the same vein: occasionally cheery and buzzing with activities; sometimes contemplative and languorous; but most of the time, it marvels at the life and pristine beauty of Vietnam's mountainous northwestern provinces.
According to Nhi Dang, the travel blogger and videographer behind The Old Ways, she filmed all of the footage during a trip two years ago. However, it was not until recently that she sat down with Tuan Do, the video's editor, to put together a complete feature.
Back then, over the course of 20 days, Nhi traversed some of the less-traveled localities in Vietnam's northwest, including Si Ma Cai and Sapa in Lao Cai Province; and Hoang Su Phi and Ban Phung in Ha Giang Province.
A particularly tender moment in The Old Ways comes in its first half, portraying a mid-autumn celebration at a local primary school. The wide-eyed enthusiasm is the same as that in Saigon, but in Mu Cang Chai, there's a noticeable absence of the flashy plastic toys that usually fill the streets of Saigon.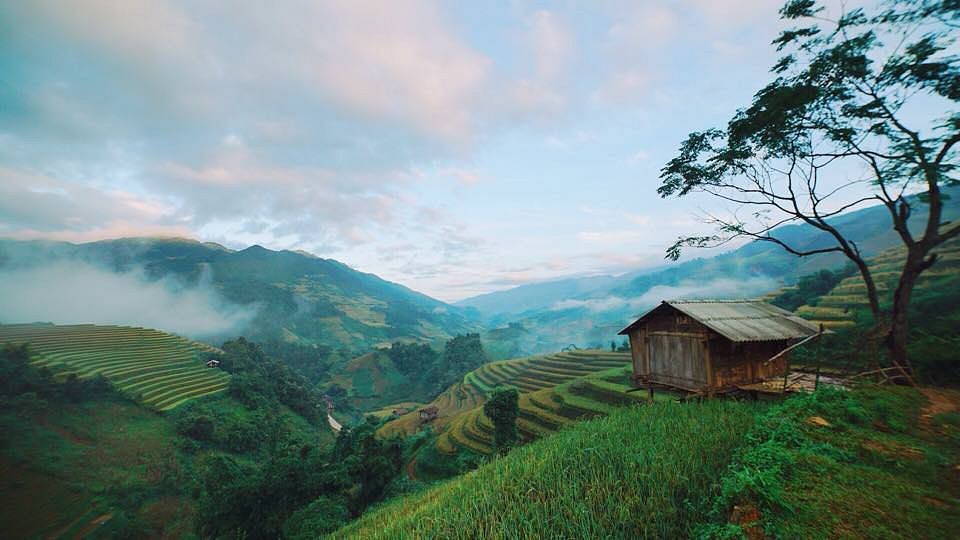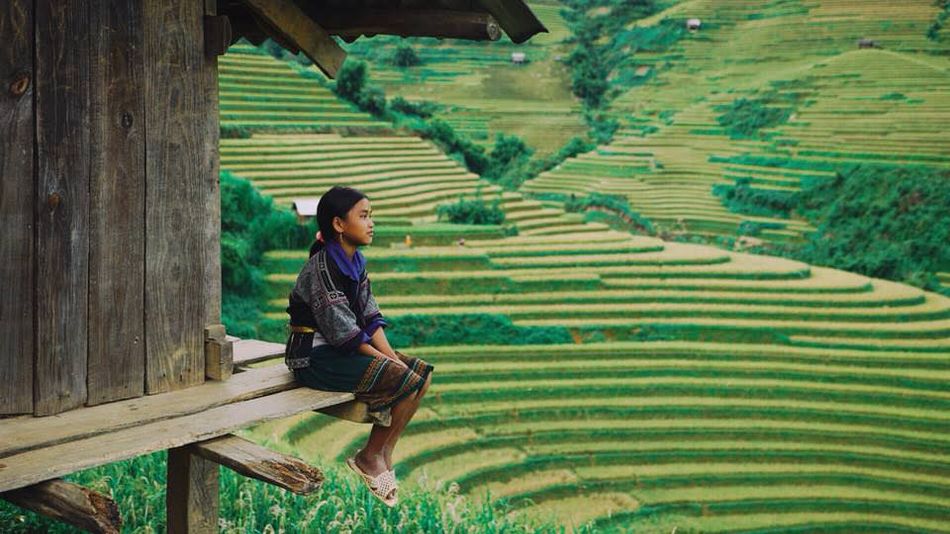 Recently, Nhi once again paid a visit to the region, but this time, it was only for a short six-day trip. For the blogger, thanks to growing tourism, the Lao Cai and Ha Giang she had come to know so well during her previous stay have changed a lot over the last two years, for both better and worse.
"The northwestern path is now wider and clearer; on the side of the road are busy towns, hospitals, schools, malls," Nhi told Saigoneer via email. "[The changes] are inevitable because of the urbanization process that takes place every day."
However, she's also wary of the pace at which these developments are popping up, which has also given rise to a slew of issues such as the degradation of the local environment and water sources.
"I have a personal rule: never travel in a huge group, but only at most a handful of like-minded friends. It's less rowdy and makes it easier to immerse in local culture," Nhi explained. "I really dislike instances of [people] traveling in crowds making noises and throwing trash everywhere."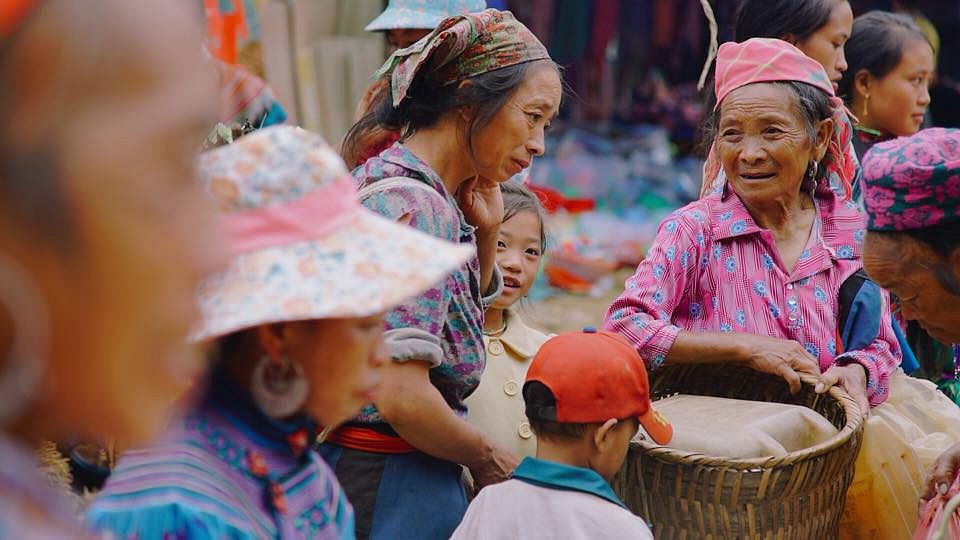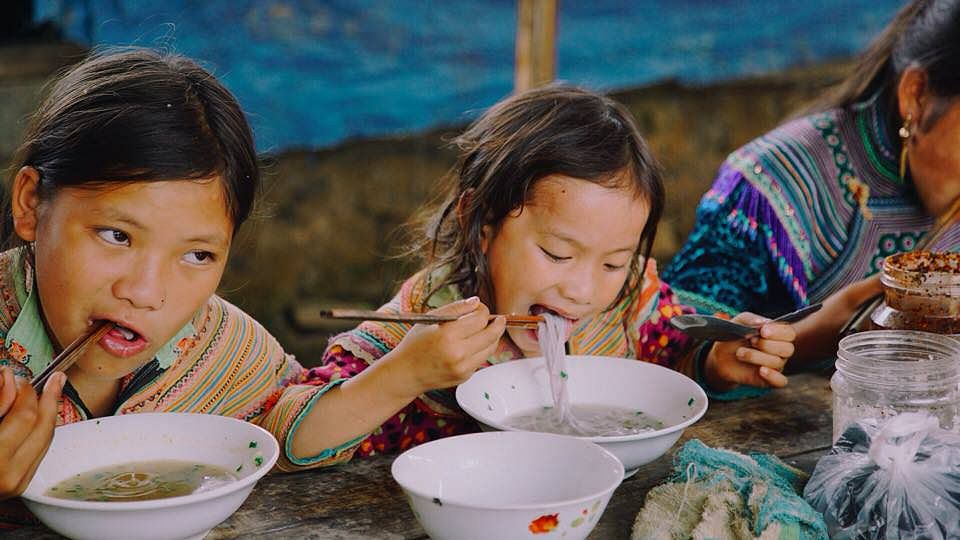 Mass tourism is not an issue unique to Sapa or Vietnam. From Venice to Iceland, flocks of tourists are, on a daily basis, threatening the very destinations that they ooh and aah about in Instagram posts. Just last year, 2.7 million tourists visited Sapa, a rather staggering figure for a sleepy town with just under 60,000 residents.
Witnessing the rapid commercialization of these once-remote localities is a sobering experience for any traveler who comes back to a destination they once visited years ago. However, this hasn't stopped Nhi from being moved by the scenery and people she captures through her lens.
"I spent three days ambling on the fields in Tu Le [in Yen Bai Province] from dawn to dusk," she wrote in a blog post. "At times I strolled along the hills to watch the sun rises [sic], sometimes I perched on the edge of the stream to watch the kids play in the water."
As much as The Old Ways is a visual archive of life in Vietnam's ethnic communities, it also encapsulates a much simpler, and more personal, meaning: a reverent love note to the sheer joy of being on the road and the sense of amazement one feels in the face of nature's wonders.
"I will never forget the early mornings being woken up by the smell of stir-fried su su [a plant in the gourd family], the clucking of chickens by the mounds of hay, and the occasional call by farmers on the field," Nhi wrote. "Not until days later, a week until I got back to the city did I start to get used to a normal life again, all thanks to my new morning tea habit."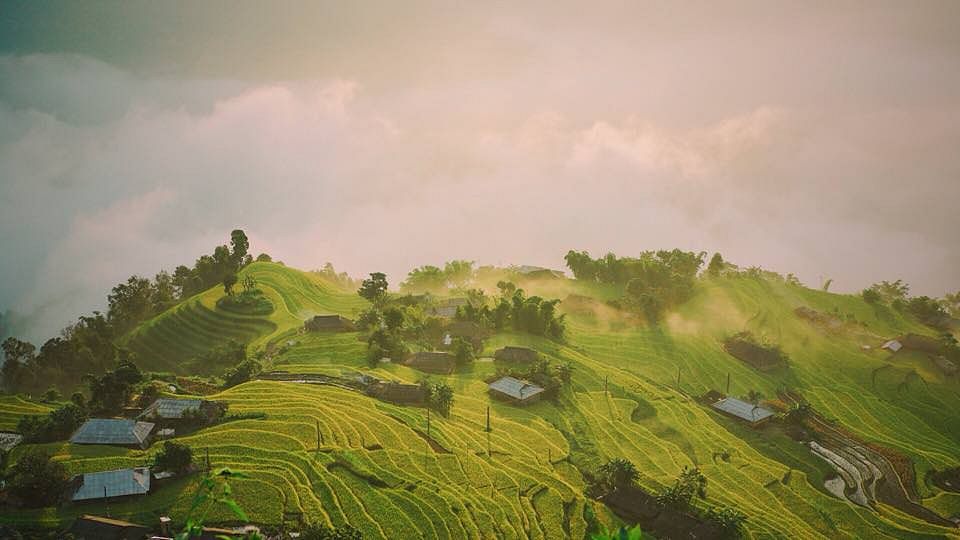 Nhi Dang is a travel blogger, photographer and videographer. Visit her blog here.
---

Related Articles:
---