After a slew of sexual abuse cases involving children, the topic has entered the public discourse as one of Vietnam's most contentious issues in the past year.
Recently, a public relations photo campaign, titled "Nhung Dua Tre Mang Bau" (The Pregnant Kids), made the local cybersphere rounds due to its use of child actors as victims of rape. The photo set, depicted in dramatic lighting and an ominous ambiance usually reserved for horror flicks, features young actresses posing with pregnancy prosthetics to reflect the dire consequence of rape. "He said that it's okay, but I felt really painful," one poster reads.
The PR project was created by Shine Academy and shot by young photographer Da Mieu. Shine Academy is a Hanoi-based coaching service providing public speaking skills to schoolchildren. According to Dan Tri, the four child actresses, aged 8–12, are students at the academy who agreed to take part with their parents' consent.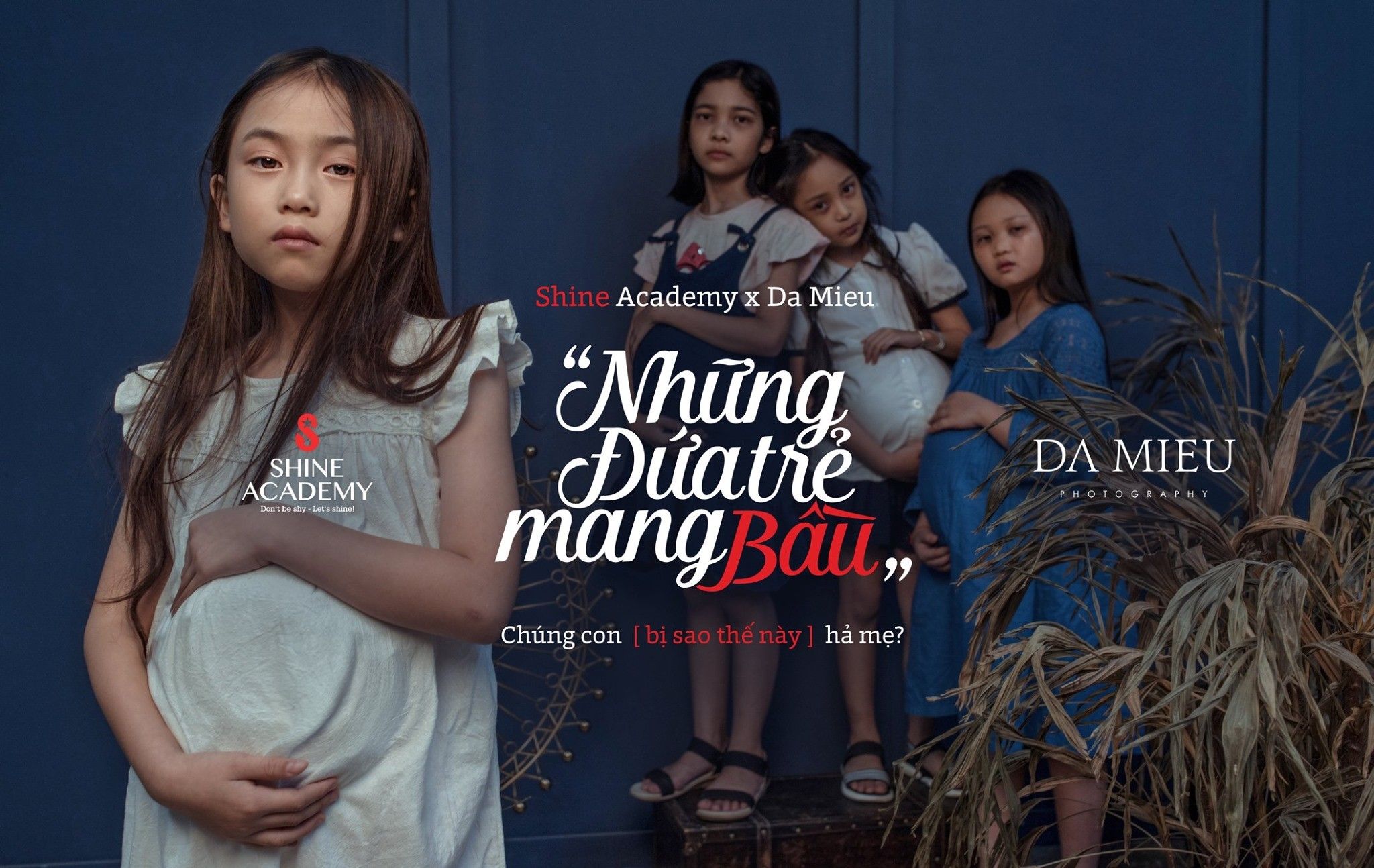 Da Mieu is a 24-year-old freelance photographer from Hanoi. She rose to fame via her photoshoots for various female influencers in the capital. Of the decision to participate in the shoot, Mieu said: "I hope through this project, and through these photos, [I can somehow] use the strong emotional effect of art to influence viewers, so everyone can empathize with their pain and will stand with [me] to prevent this social ill [child sexual abuse]."
Mieu's photos have incited strong responses from netizens, generating polarizing reactions. Some found the concept daring and courageous, praising the decision to highlight the plight of the child actresses without any reservations.
The decision, however, is not sitting well with others. Some question why the production team obscured the assaulters' face while exposing the victims, even though they're played by actors. A number of commenters pointed out that the overt advertising elements for the academy are too prominent, a gauche move that minimizes the project's powerful visuals. "If I had a daughter, I would not allow her to play victims in the photos despite being paid much money. I wouldn't share them," Huynh Mai An Dong, a reader in Saigon, told Dan Tri.

See the "Nhung Dua Tre Mang Bau" campaign below: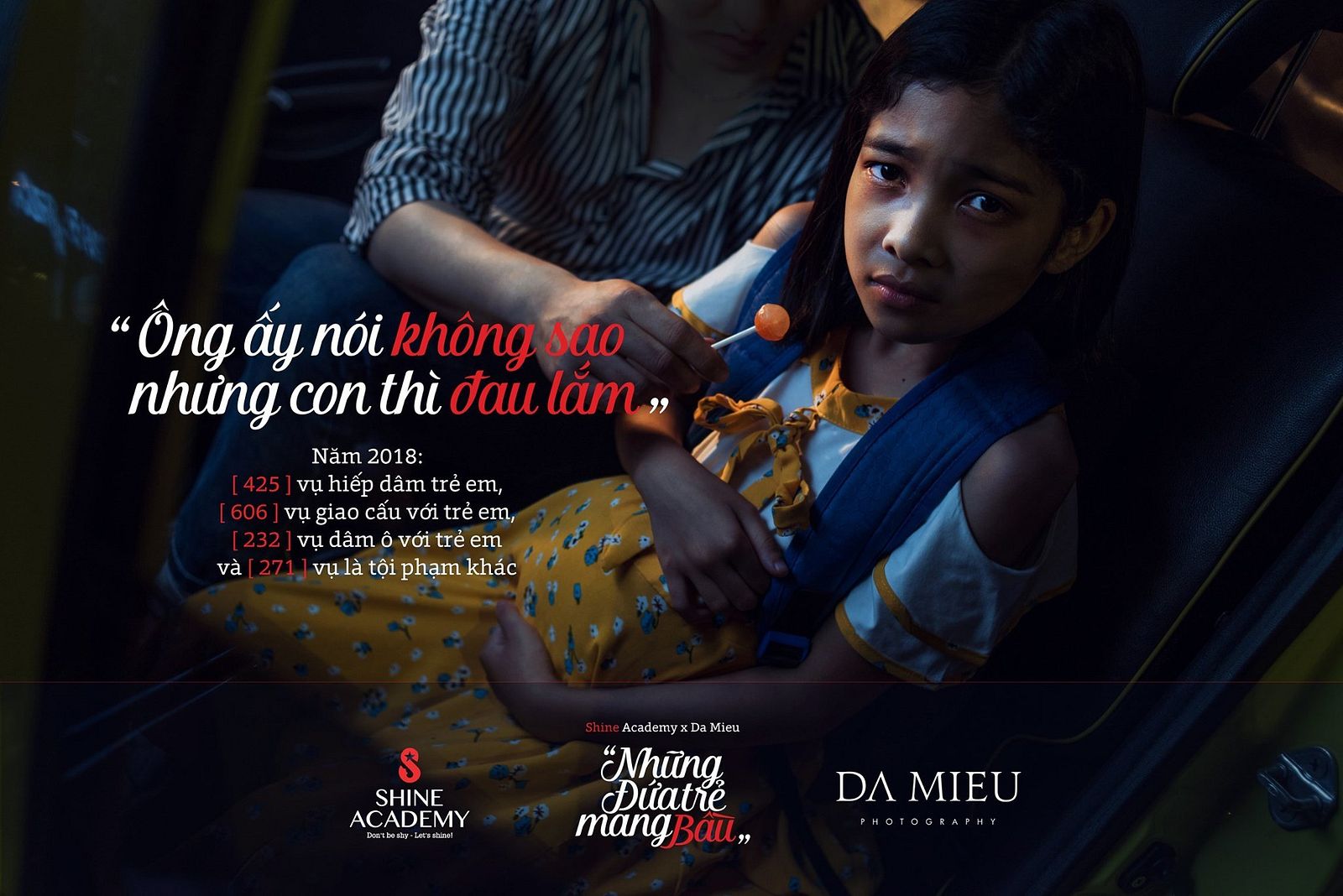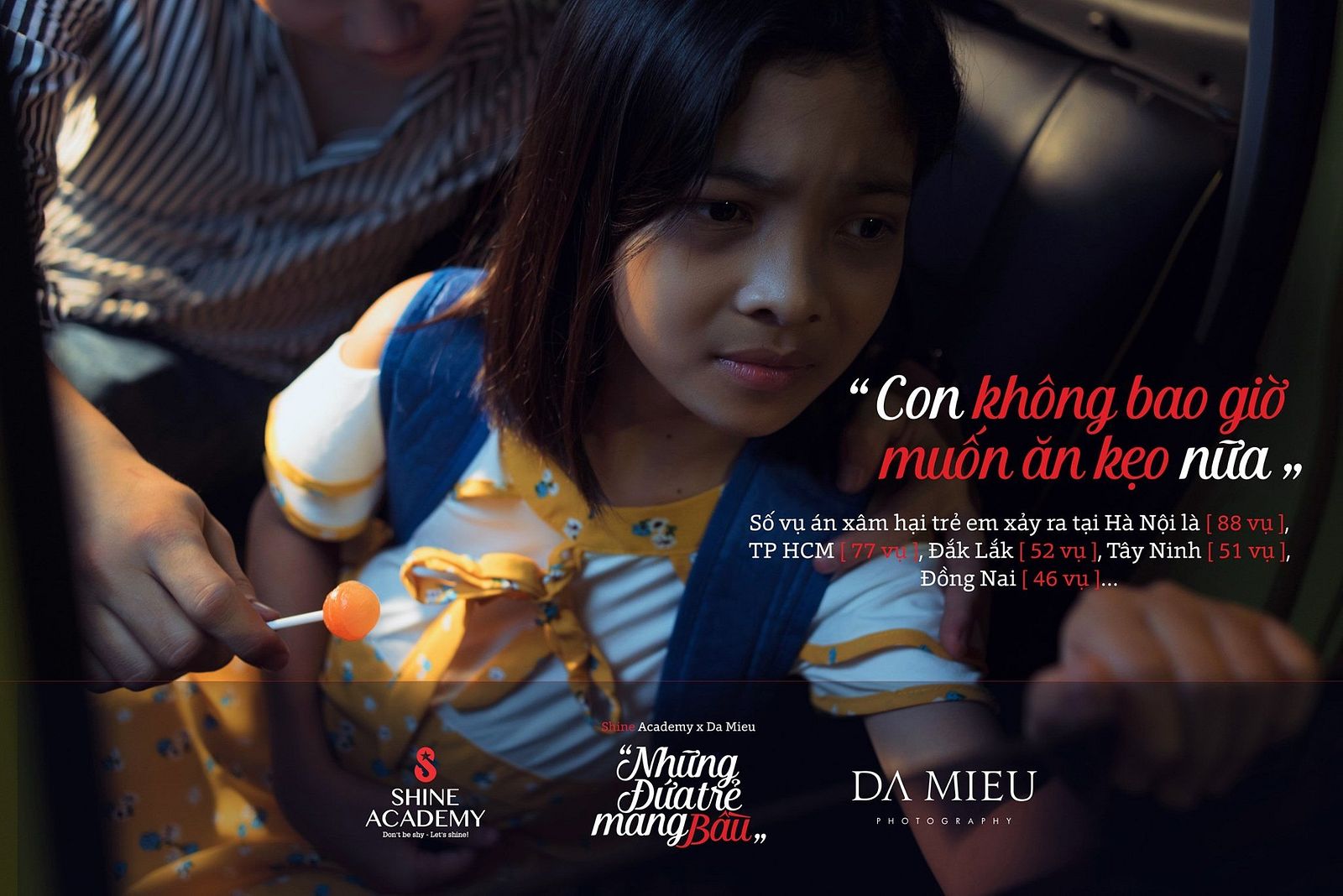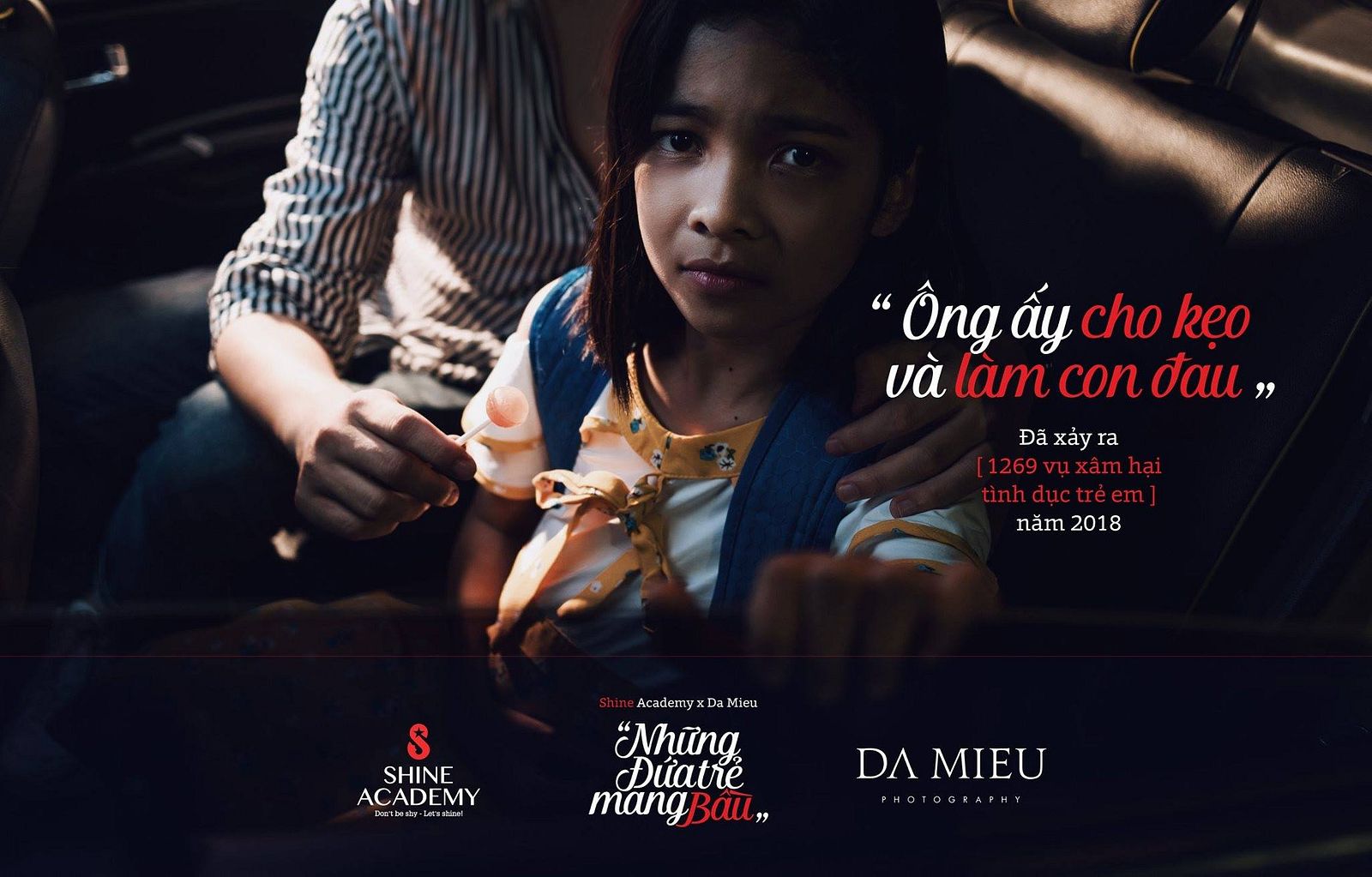 [Photos via Facebook page Da Mieu]
---

Related Articles:
---