I almost missed the entrance to the bakery as its sign was partly obscured by a leafy tree. I skidded to a stop and hurried in to my appointment. Behind the counter, a manager was speaking in hushed, professional tones to two members of staff. His formal demeanor imbued a certain polish not normally associated with bakeries in Vietnam, one of several things that surprised me that day.
Donkey Bakery, established in 2009, has been going strong for almost ten years. Why "donkey," some may ask? This seemingly arbitrary name actually has a deeper meaning and refers to the resilience and strength of the people who work there. An often misunderstood archetype, some claim the donkey is in fact stronger and smarter than its closest counterpart, the horse.
Linh Shell, a co-founder of the bakery, told HOTTABLE: "The donkey has a strong character and they're hard working, but often forgotten."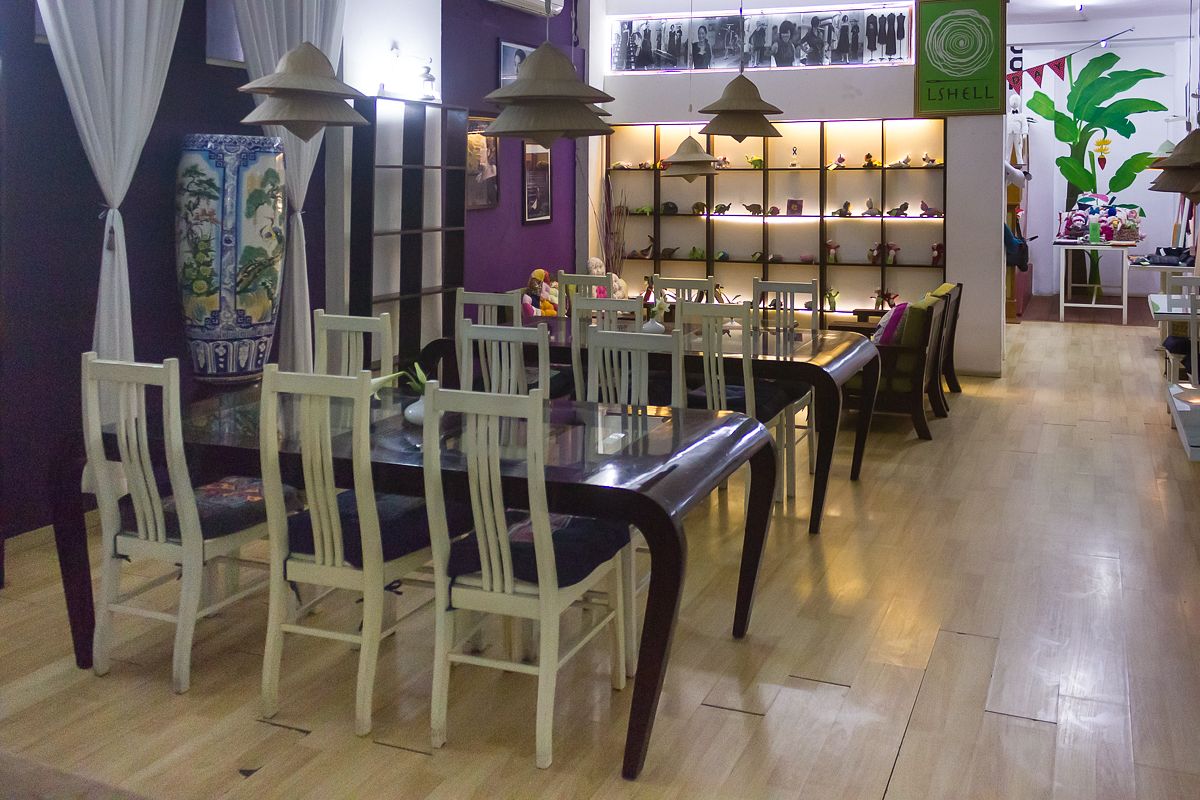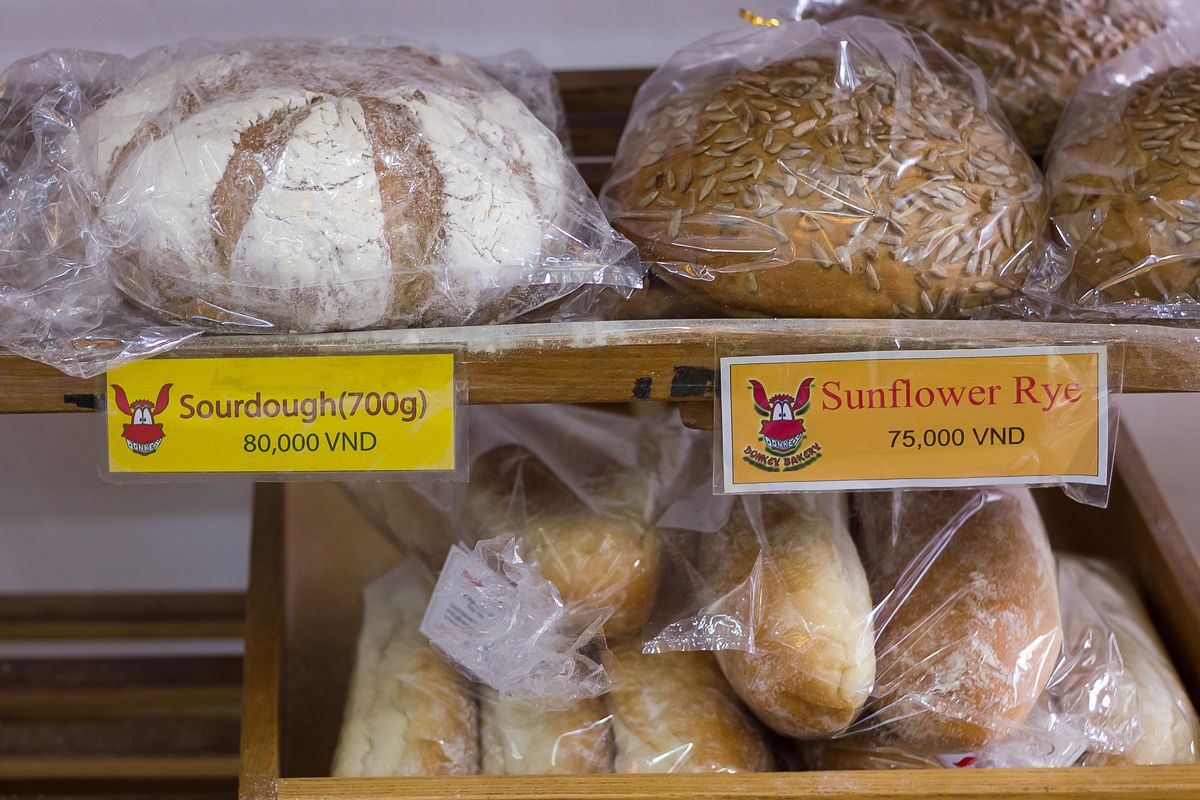 A recent census by the World Health Organization confirms the setbacks people with disability often face. The results showed literacy rates for Vietnamese people at 95.2%, while the rate for disabled people was far lower, at 76.3%. Those living with disabilities were also much more likely to be unemployed, with 14% facing unemployment compared to 4.3% nationwide.
Upon entering the cozy eatery on Xuan La Street, the smell of fresh bread made me feel at home. I noticed classic movie posters adorning the walls of the dining room and neatly arranged high-backed chairs beside wooden tables, but my attention was drawn to the rear wall, where a colorful array of stuffed animals line a shelf.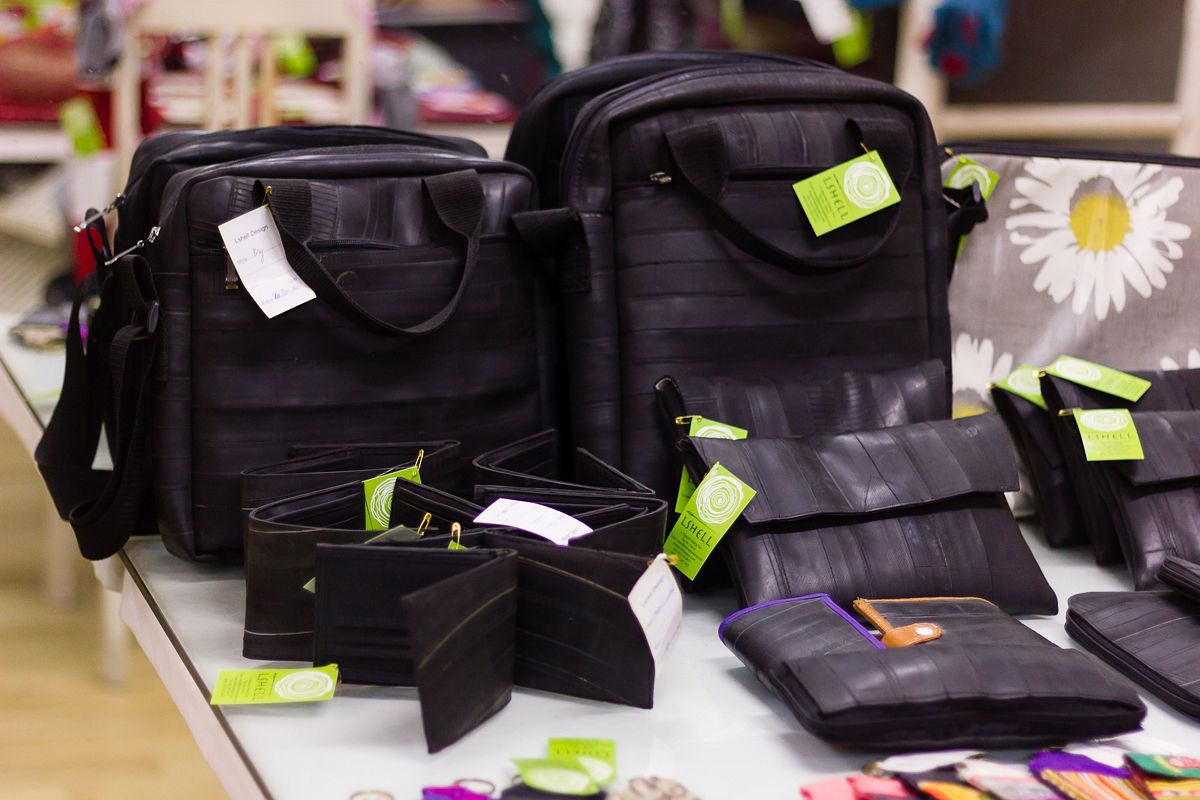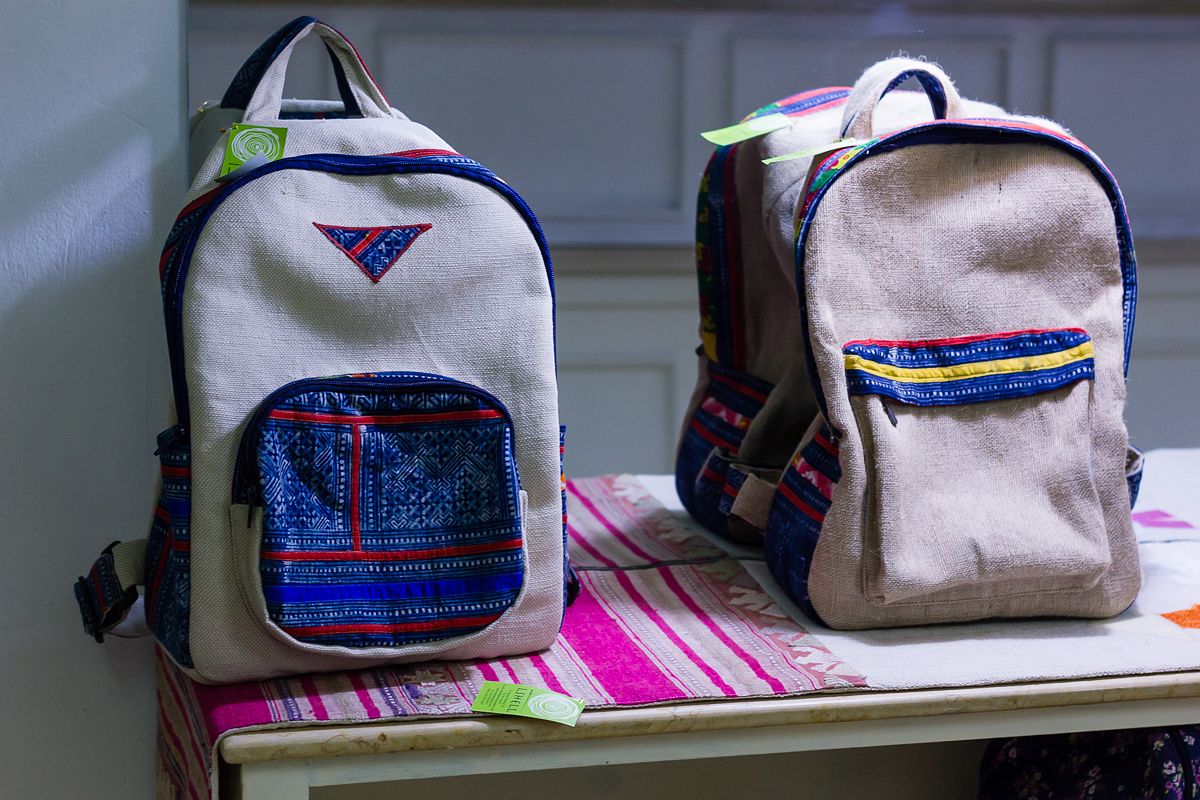 "All of these are recycled," explained Hoan, who joined the company in 2010 and is now the head of customer service. He led me through the restaurant to a table at the back. Impressed that the ornate designs were all derived from re-used materials, I asked. "Even these?" referring to a display of woven backpacks and leather wallets for sale in the room behind us. He nodded: "We also try to save plastic and use paper bags."

In addition to bread, pastries and various sweets, the bakery also offers an assortment of sandwiches, soups and even hummus. The fresh vegetables used in these savory dishes, such as their carrot and ginger soup, are grown in the bakery's own organic farm, which started in November 2015. I began to realize that the term "bakery" doesn't do justice to everything the organization does.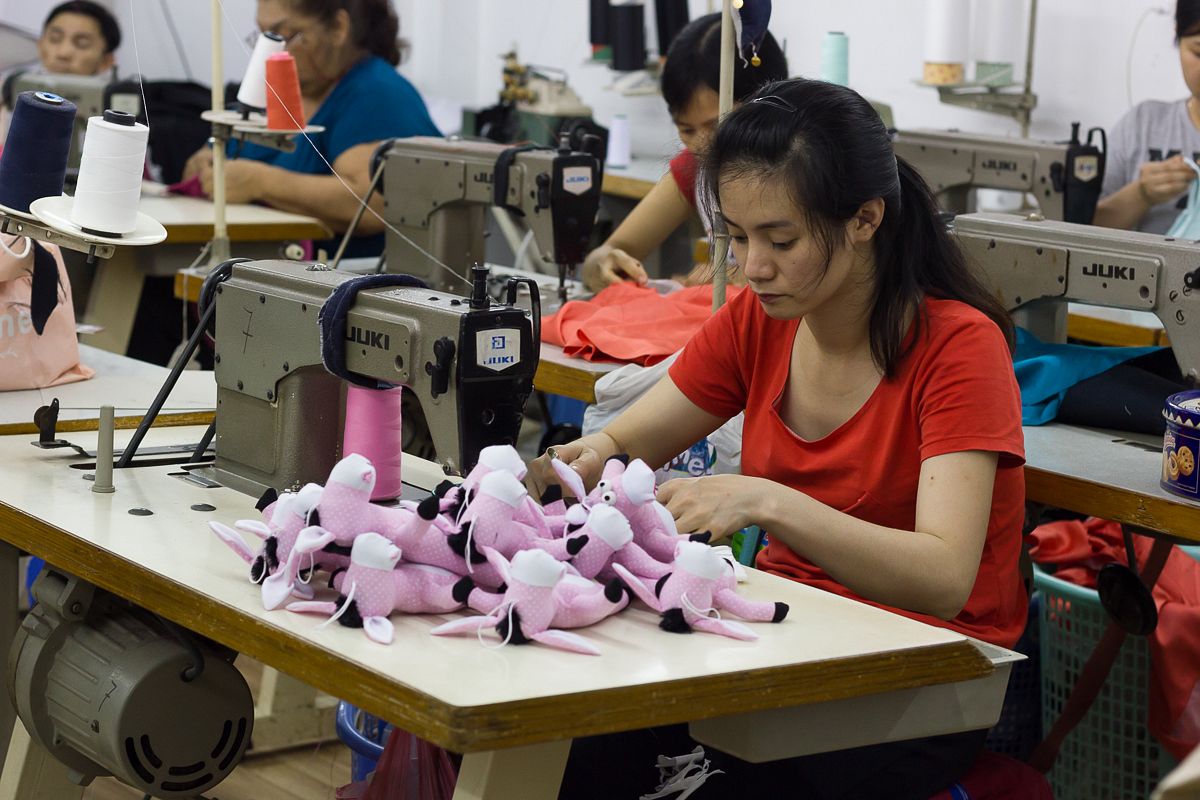 At a recent fashion show to raise awareness for people with disabilities, famous Vietnamese models showcased sustainable clothes designed by Shell herself. Additionally, at least eight schools currently serve the bakery's goods in their cafeterias. When asked what the future holds, Hoan said they will soon cater a banquet at the United Nations International School (UNIS).
When Shell and her partner, Marc Stenfert Kroese, opened the bakery, their aim was to empower disabled people. Today, with people with disability comprising 80% of their 80-strong workforce, the founders' confidence in their staff has proven warranted.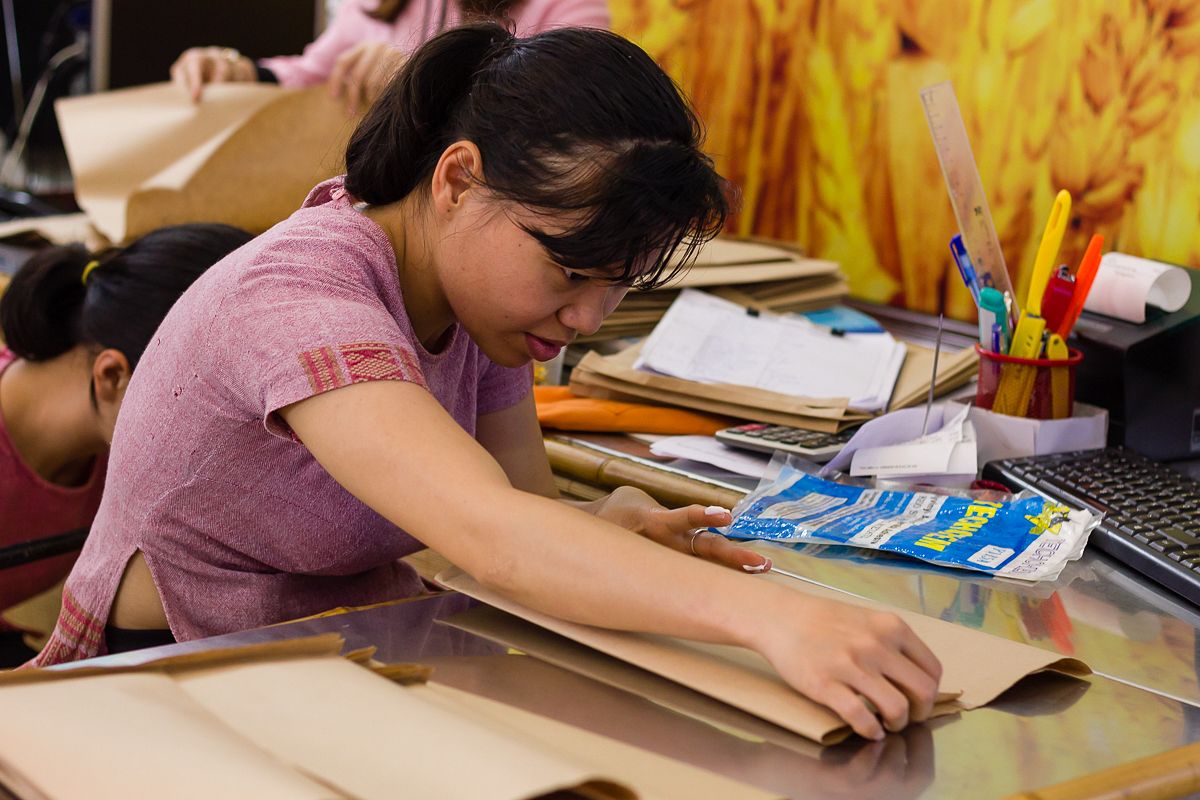 Donkey Bakery is still growing and aims to accomplish a lot more thanks in large part to their dynamic, dedicated staff whose efforts extend beyond the bakery. Hoan himself is also a teacher at a school for the blind, in addition to moonlighting as a folk musician.
---

Related Articles:
---