Amidst an increasingly saturated landscape of Korean merchandise and stores inspired by K-Pop trends in Vietnam, there are concerns that some brands risk misleading customers over their identity.
The past few days have seen K-beauty and lifestyle chains in Vietnam such as Mumuso and Minigood face intensifying questions from the public over their origins, Cafe Business reports.
Mumuso is a franchise that offers a wide variety of cosmetics, household decor and appliances, among other goods. According to its own website, the brand currently operates 27 stores across Vietnam. The brand promotes itself as bringing low-cost, Korean-designed goods to consumers around the globe.
However, reporters at Munhwa Broadcasting Corporation (MBC News), a Korean television network, have called to doubt the Mumoso's Korean identity, following an investigation into the brand on March 2.
In the YouTube version of its morning show, reporters at the network noticed uncanny similarities between the brand's products and those of higher-end competitors, for example between its peach cleansing foam and The Face Shop's counterpart.
SBS News, another South Korean television and radio network, pursued a similar probe (link is in Korean) into the company on March 19. Chae Hui Seon, based at SBS, noted that in South Korea, the brand is virtually unknown. In addition to this, despite the brand's goods being labeled "Mumuso-Korea," a closer look reveals that they were all made in China.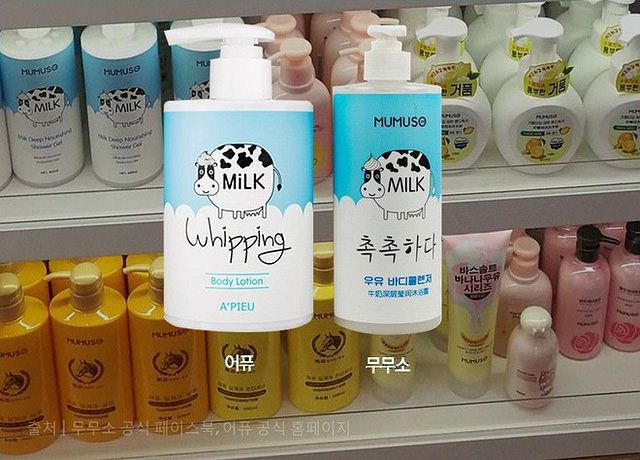 The network also observed that even though the brand identifies itself as Korean, it doesn't operate a single outlet in the nation. To complicate matters, Mumuso's global site indicates it is headquartered in Shanghai's Minhang District.
As a result, both networks have raised allegations that Mumuso is selling Chinese products under a Korean guise.
On May 11, representatives of Mumoso Vietnam held a press conference in Saigon to address these allegations, as followed up byCafe Business in Vietnamese.
"We do not copy any brands from South Korea or any around the world. Our business strategy does not permit us to open any branch in South Korea due to fierce competition there," said Nham Phi Khanh, Mumuso Vietnam's director, according to the news source.
"We received our franchise contract directly from Mumuso Shanghai (China)," Khanh continued at the conference. "Our Korean location established a claim to intellectual property rights and transferred them to the Shanghai side. On our side, whether printed in Korean or Chinese, the labels on our products are accurate and their quality checked."
Following these developments, the South Korea-based KOTRA (Korea Trade-Investment Promotion Agency) has requested domestic authorities to conduct a thorough investigation into whether Mumuso Vietnam's operations breach current regulations, VTV News reports in Vietnamese.
The joint submission confirms that KIPO (Korean Intellectual Property Office) has launched an ongoing inspection of Mumuso separately. The body will examine in detail the fact that the brand has not conducted any operations in the country even though it is registered as a Korean company.
Mumuso is part of a booming wave of low-cost, trendy foreign chains that have entered the Vietnamese market. Minigood, a rival store, has similarities to Mumuso, as it maintains Korean branding while manufacturing its entire product line in China.
It is understood that Minigood's website is registered with Alicloud, according to Lowdown, Momentum Asia's blog. This is a service which can only be accessed by Chinese businesses created prior to 2014, which is one year after Minigood's establishment, having been founded in 2013.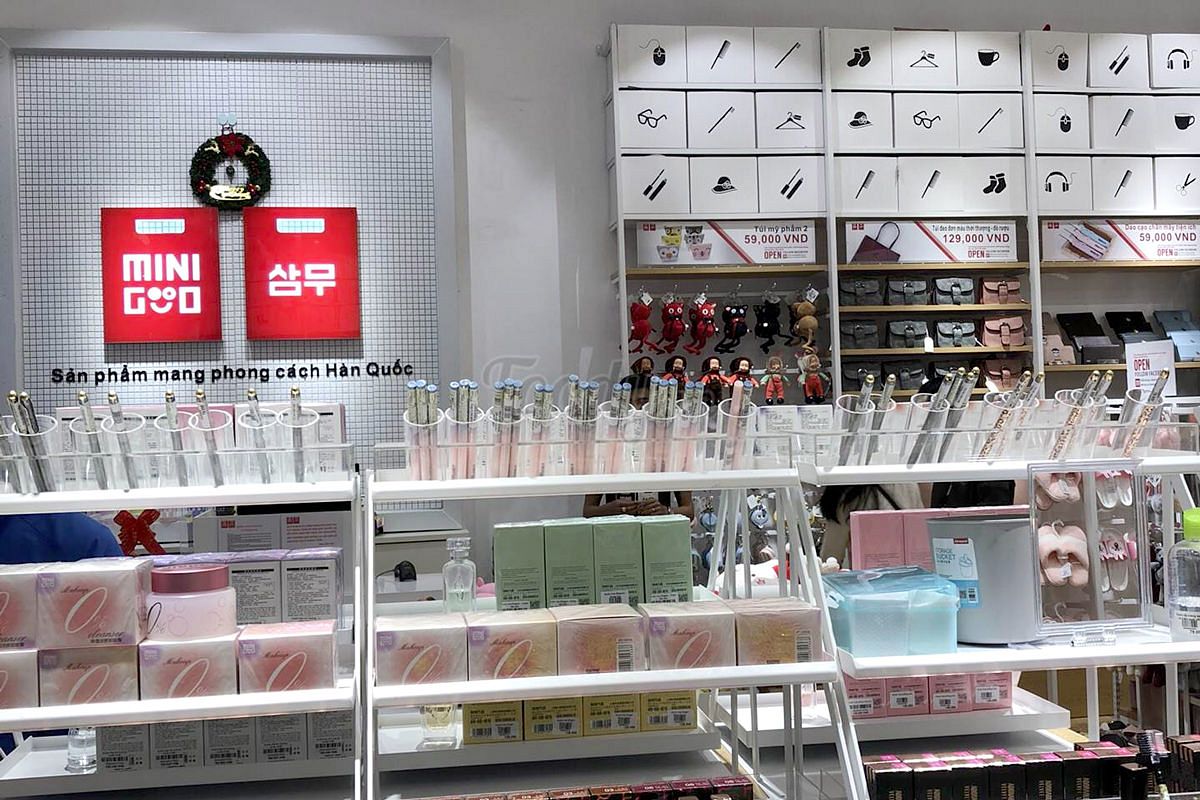 [Top photo via Sheis.vn]
---

Related Articles:
---