When Shyam Goyal was in his thirties working as a mechanical engineer, he developed ulcers, arthritis, chest pain and rapidly deteriorating eyesight.
No man that young should have those problems and he knew he needed to make some life changes. He quit his job and spent six months at an Indian Ashram studying yoga. Remarkably, his conditions disappeared along with the myriad of pills he was taking every day.
The peace and rejuvenated health the meditation provided Goyal motivated him to become an expert reiki therapist at world-renowned Aman resorts throughout Asia. Soon after the Amanoi resort opened in the Nui Chua National Park five years ago, he joined as Spa and Wellness Manager to help share his experiences and help people pursue wellness. Goyal met with Saigoneer to explain how Amanoi tailors its all-encompassing treatments and facilities and how he relies on his first-hand insights.
"How can you give a massage in a jazz show? Think about the difference between a pub and a pagoda," Goyal says when describing the atmosphere inside each of Amanoi numerous treatment rooms. Soft natural light spills in from large windows that overlook the park's pristine natural environment and falls on large, soothing paintings from Vietnamese artists. Soft bells, chants and traditional music wafts in the atmosphere to relax the nervous system and reinvigorate the skin. The vibe in each room exemplifies Goyal's understanding that all the senses contribute to one's health.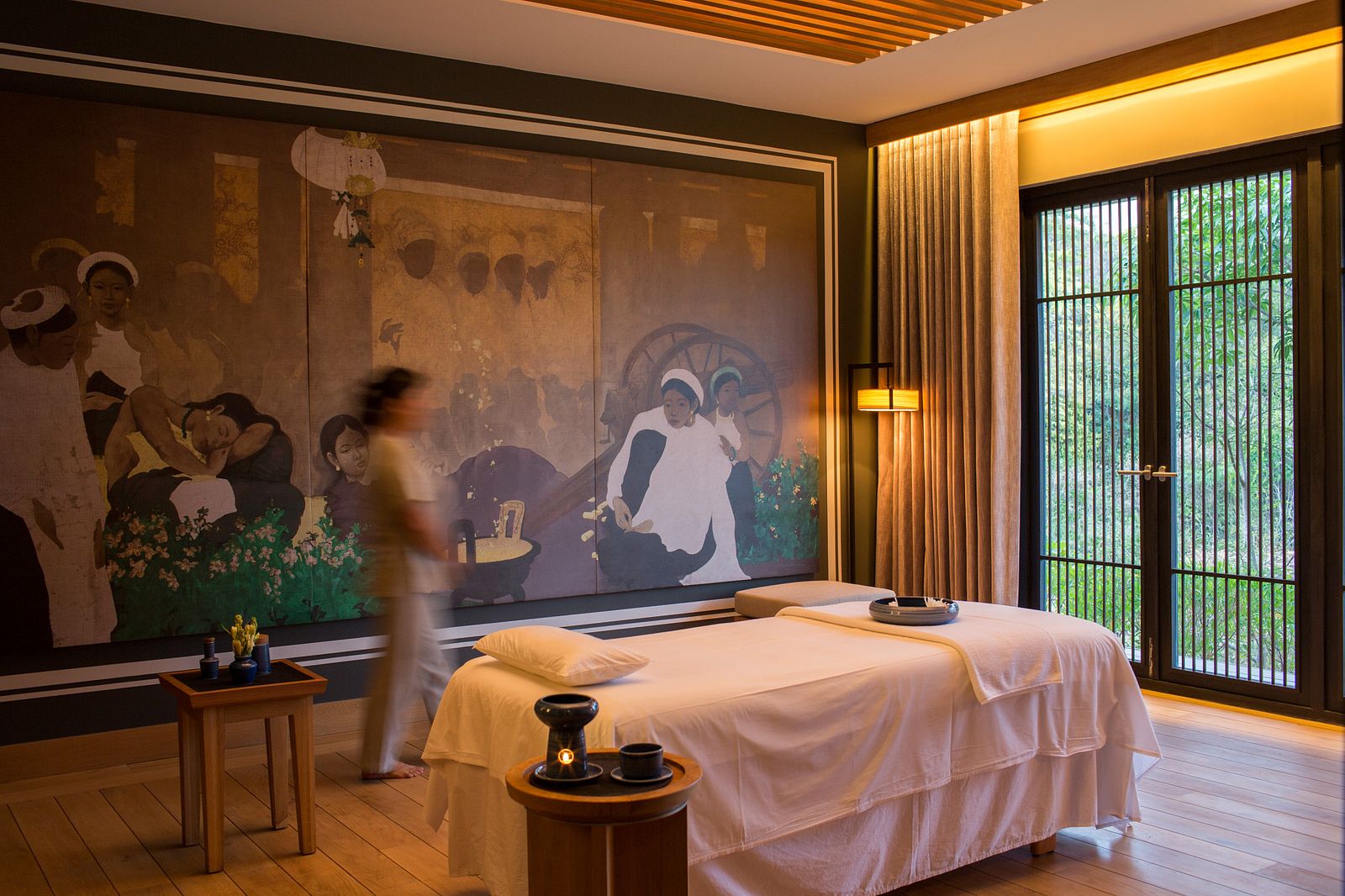 The fragrances and flavors found in each room reflect similarly mindful purposes. The lemongrass aroma that greets guests, for example, serves to cleanse the palate. Similarly, the fresh orange essence contained in the spa's welcome towels refreshes visitors and the basil and lavender tea in the reception room promote healing and balance.
Beyond the treatment rooms themselves, pursuing health and rejuvenation is made easier thanks to Amanoi's position in a pristine National Park. The yoga pavilion is located in the middle of a lake filled with blooming lotus and the entire spa is surrounded by granite-peaks and forests thrumming with songbirds. The spa takes further advantage of its location by growing and harvesting many of the herbs, roots and plants used in treatments and teas. Concerned with preserving the area, Amanoi avoids printing information; instead, they give pre and post-treatment instructions to guests through digital means. When a person feels a harmonic connection with his/her surroundings, the body is certain to follow.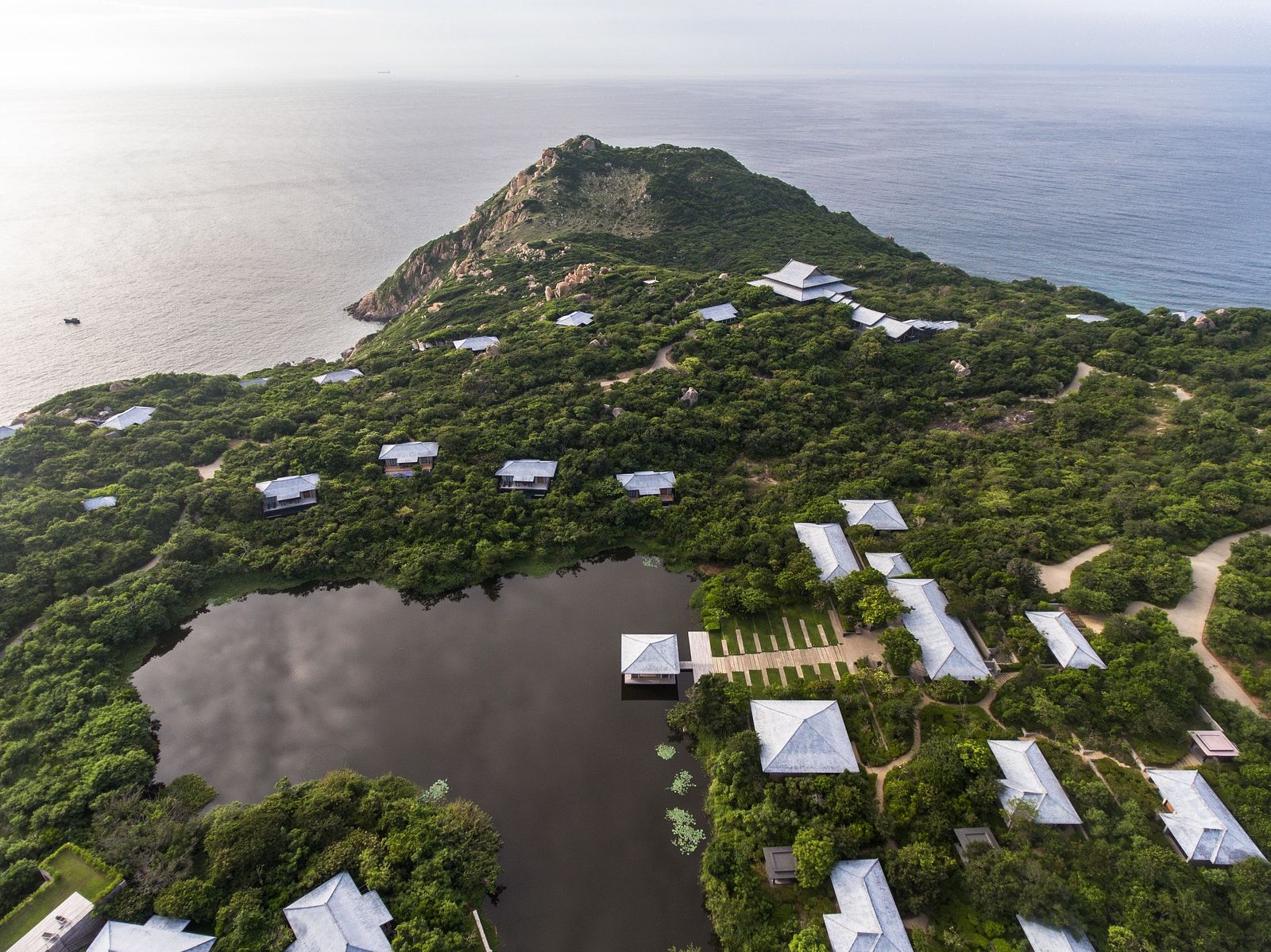 In addition to its pavilion, five treatment suites and two hydrotherapy suites, Amanoi boasts two one-of-a-kind spa houses. Each includes completely private, full treatment rooms, fifteen-meter swimming pools, hot/cold plunge pools and ice fountains. The Thuy Lien (Lotus Lake) Spa House, overlooks the flower-filled waters while the An Son (Peaceful Mountain) Spa House gazes into the park. The former contains a Turkish-style granite Hammam dwelling and marble sauna. The latter contains a wood Banya and its sauna includes imported oak leaves from Russia that are incorporated in the massage. When in one of the houses, a guest never has to leave the spa experience and can thus remain within a meditative state throughout the full length of their stay.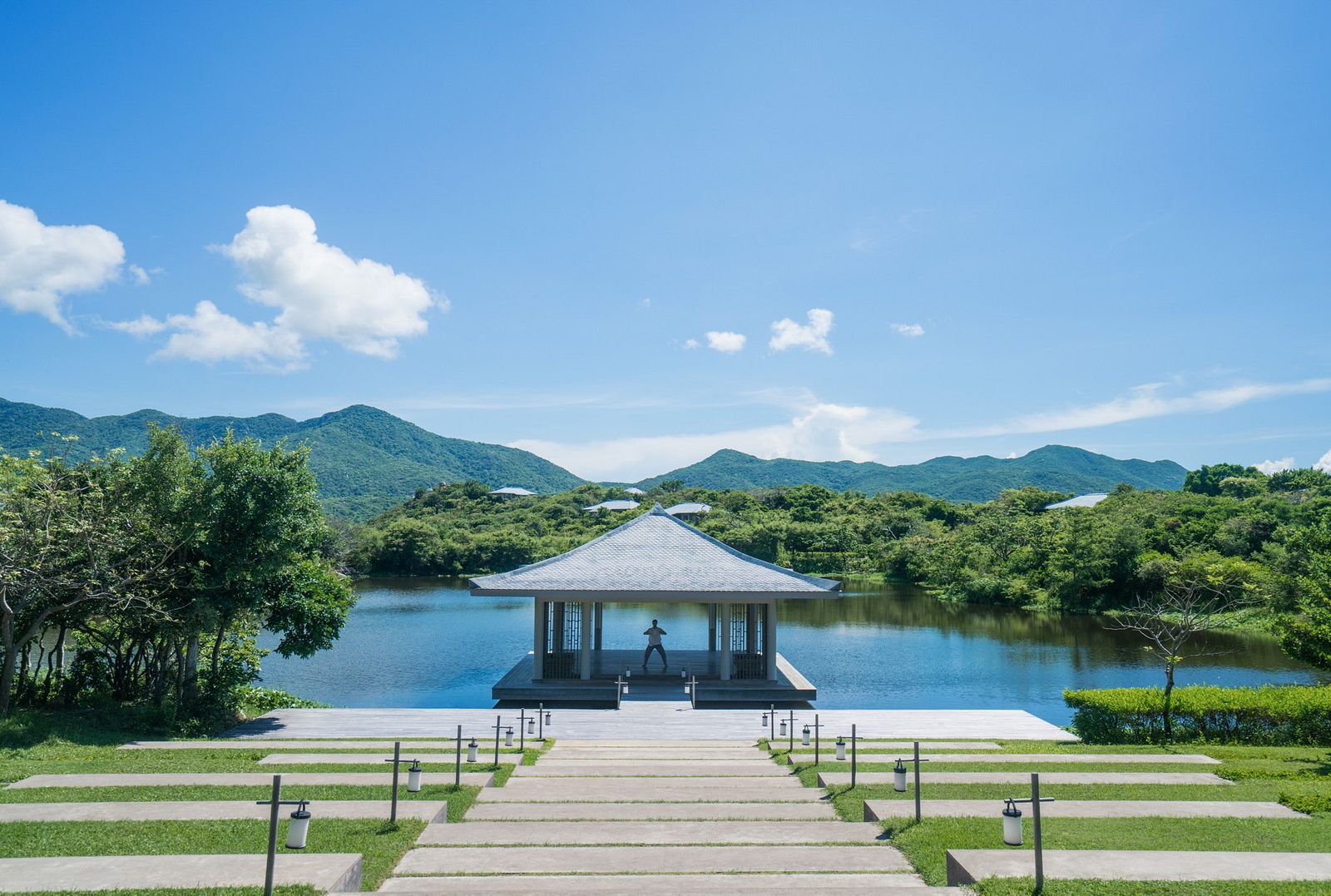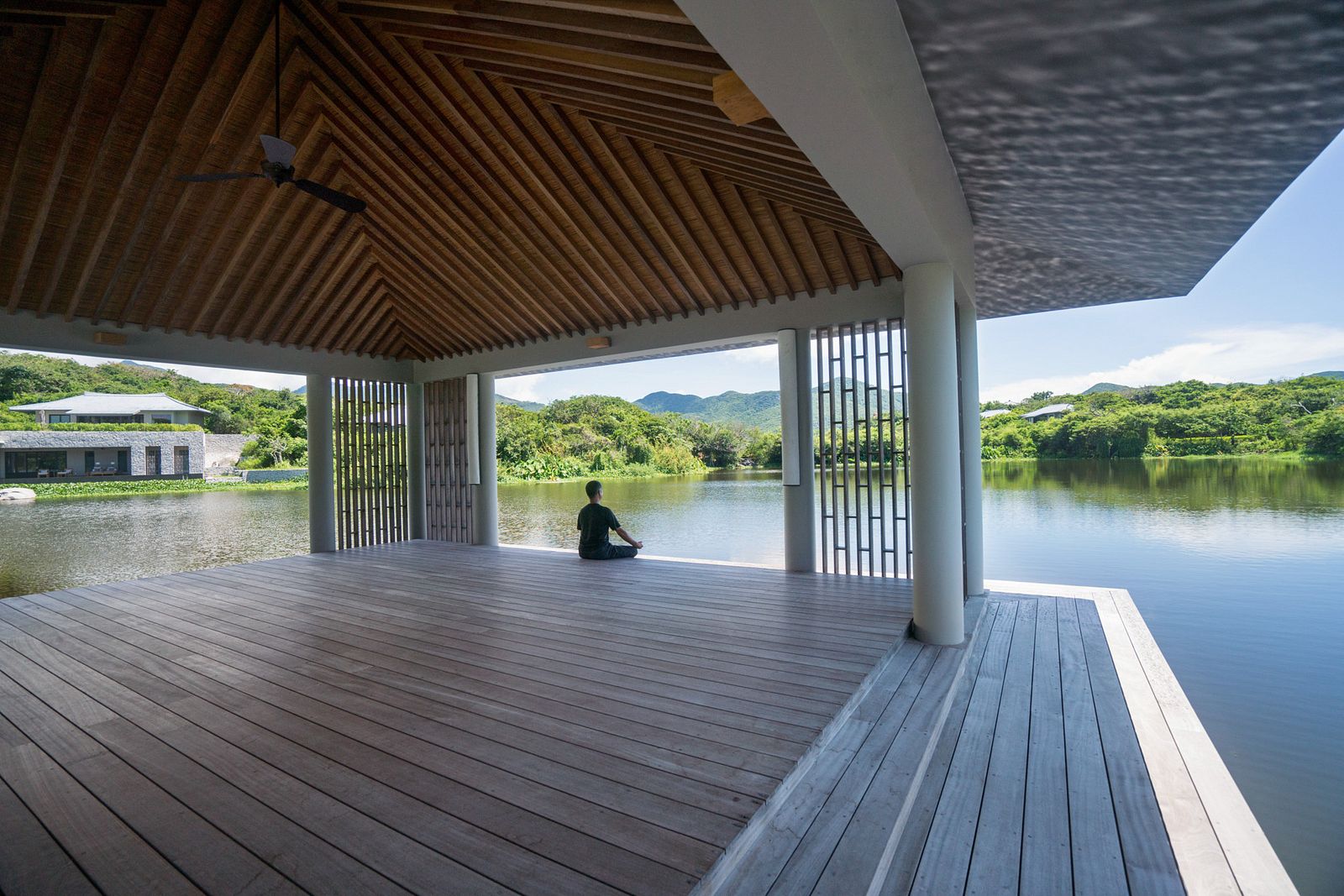 Wellness Immersion programs provide all-inclusive treatments that focus on weight management, detoxification and stress control. Goyal's philosophy that you "feel the guest and do the massage" extends to these minimum three-night experiences. Therefore no program is the same for any two guests and all exercise, meditation, treatment and meal arrangements are tailored individually. Following a pre-arrival questionnaire, Immersion programm manager, Joshua Hehr, monitors progress, preferences and experiences.
Similar to the ever-changing schedules and treatment plans, Amanoi constantly rotates their healers to give guests new experiences. In addition to the four-person in-house team with expertise in tai chi, reiki, tui na massage, acu-moxa techniques, herbal formulation, qi cultivation, watsu, and connective tissue therapy, globally renowned experts visit for exclusive stays of one to three months. This not only allows regular guests an opportunity to experience fresh treatments but exposes staff to new techniques and knowledge that they can incorporate into their own programs.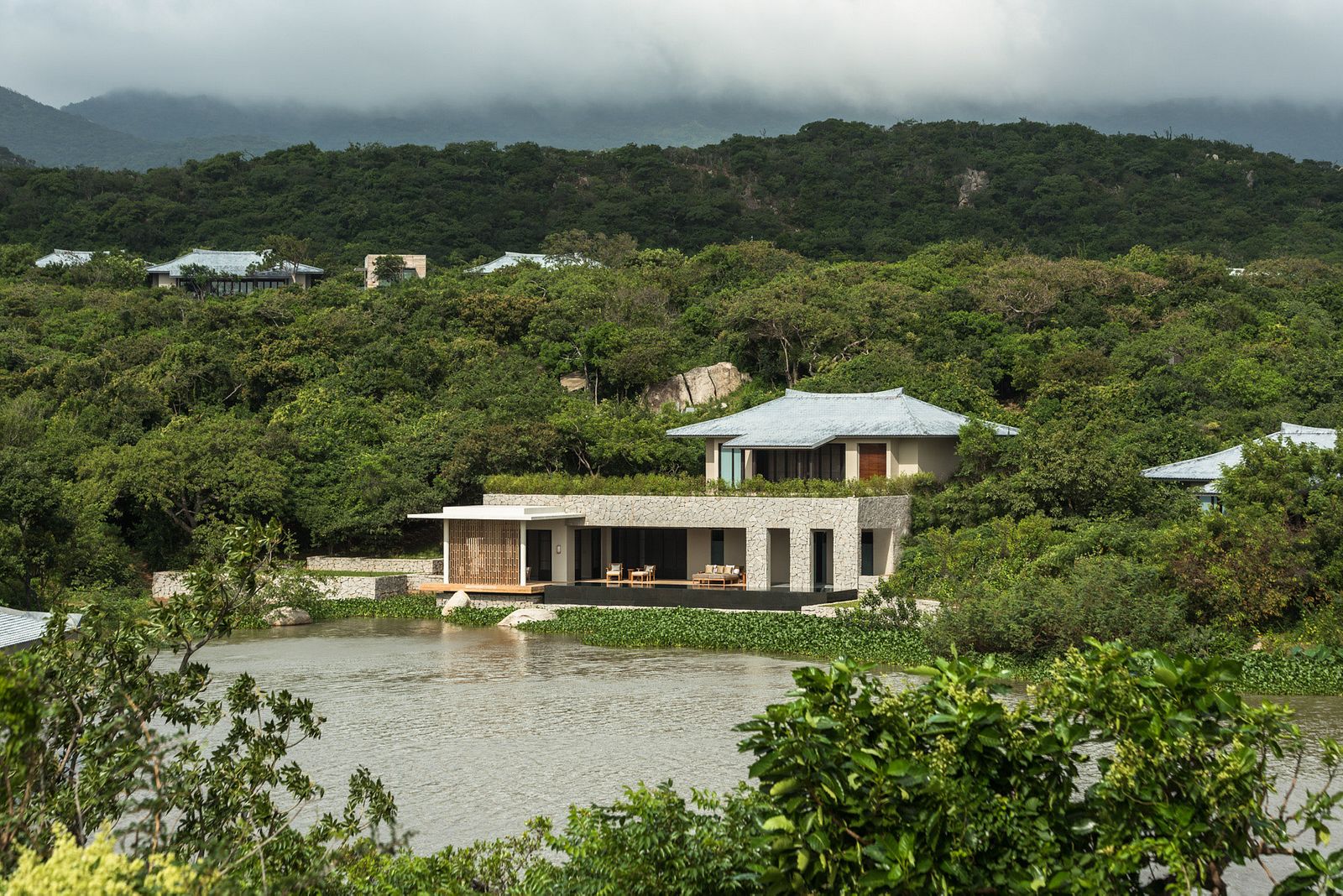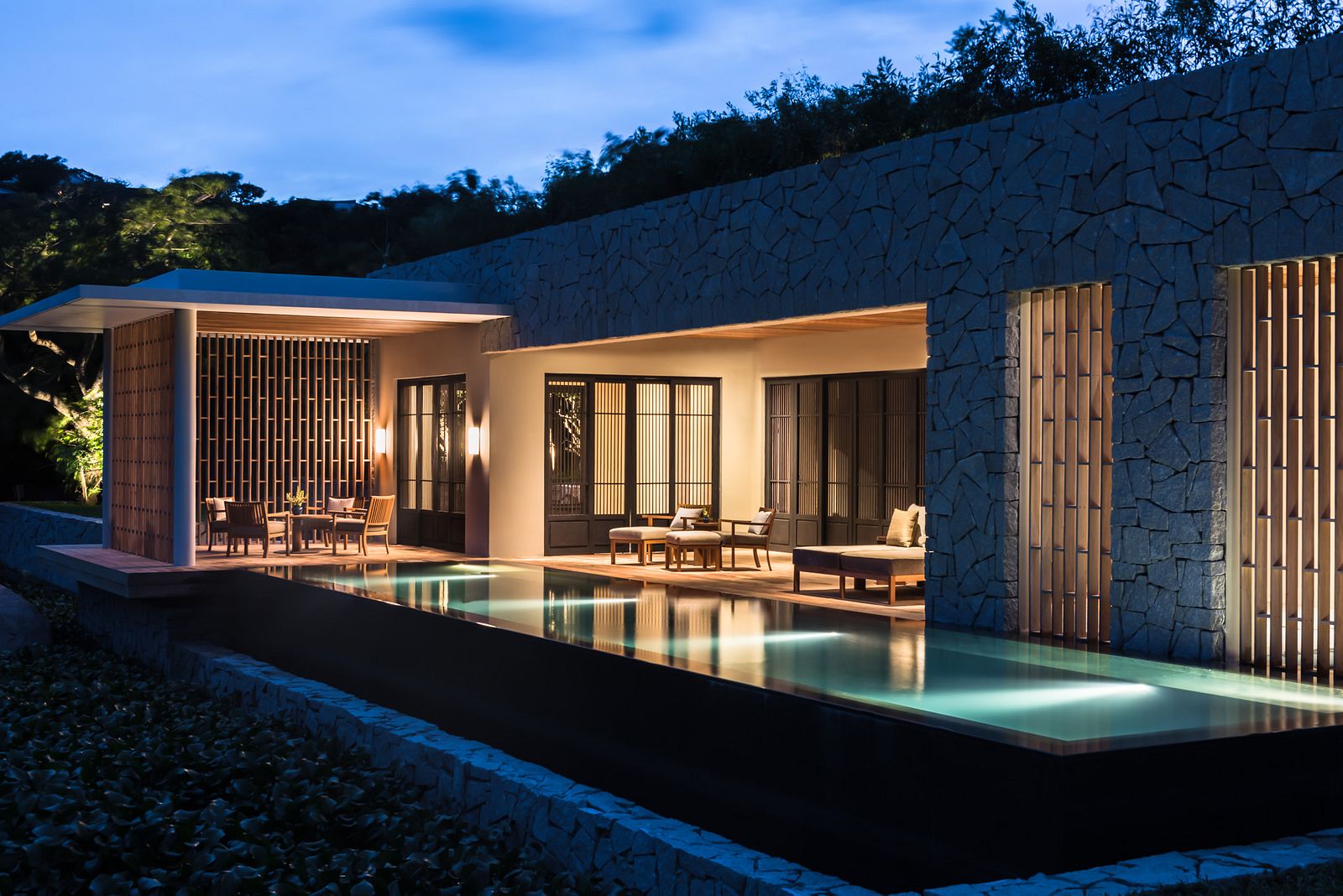 When considering his own transformation, Goyal focuses on the small changes that made it possible, which is a driving principle for Amanoi as well. From the finely tuned fragrances used in the treatment rooms to their layouts' incorporation of nature and the perpetually rotating experts, perfecting the minor details results in a significantly relaxing, healing and rejuvenating experience. As Goyal explains, its not about the size of the action, but the love with which its done.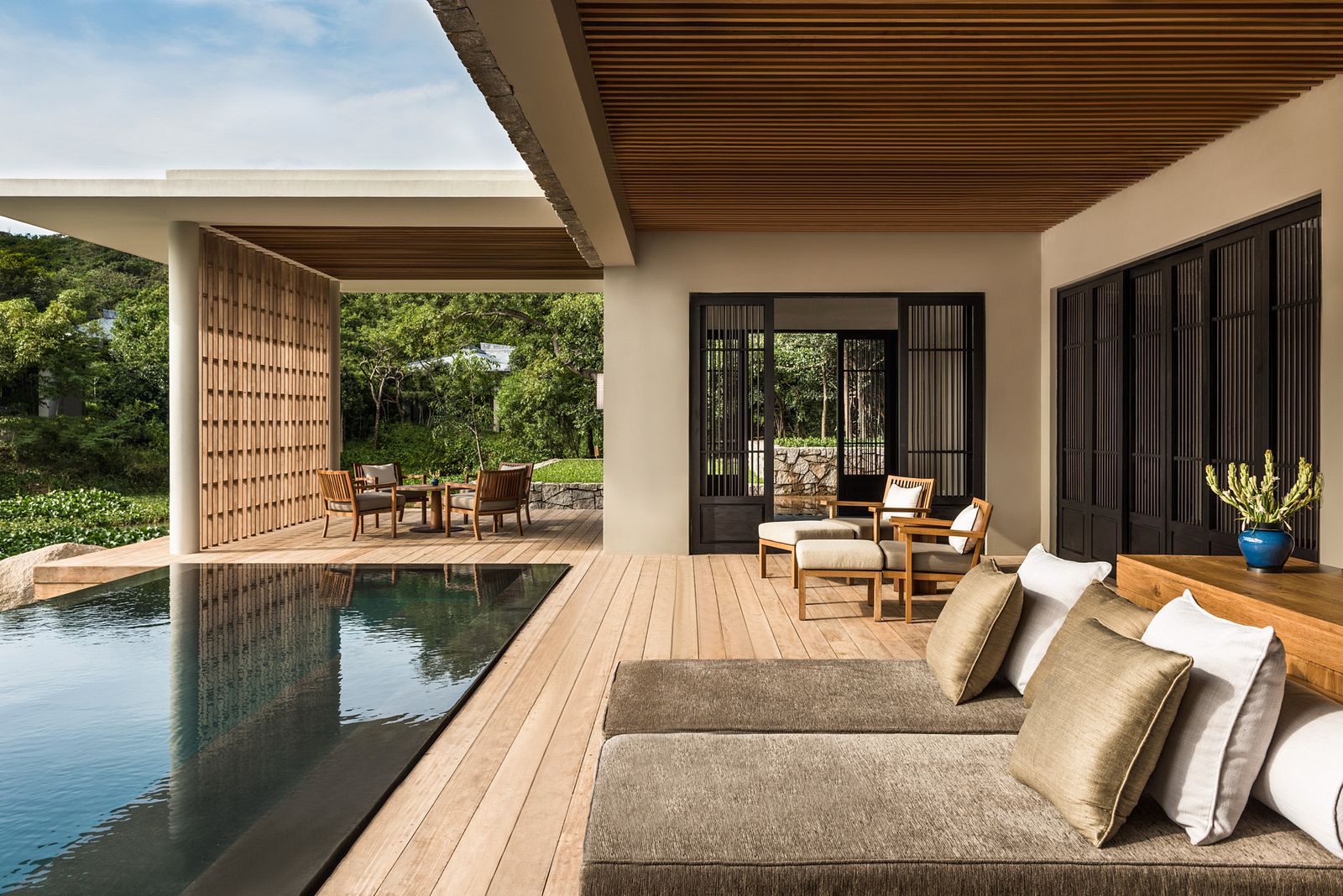 +84 (0) 259 3770 777
Vinh Hy village, Vinh Hai commune, Ninh Hai district, Ninh Thuan province, Vietnam