After a long, draining day at work, the unexpected discovery of a steaming, peppery bánh giò, complete with oozing quail eggs, is the ultimate remedy.
When I was young, I couldn't stand bánh giò. Eaten all by itself without any kind of condiment, the fatty filling was just too greasy for me. Even when I got to high school, that oily aftertaste never faded from my memory. That is, at least, until a few years ago, when I was introduced to the tender creations of Miss Hai, and I finally began to overcome the trauma of the past.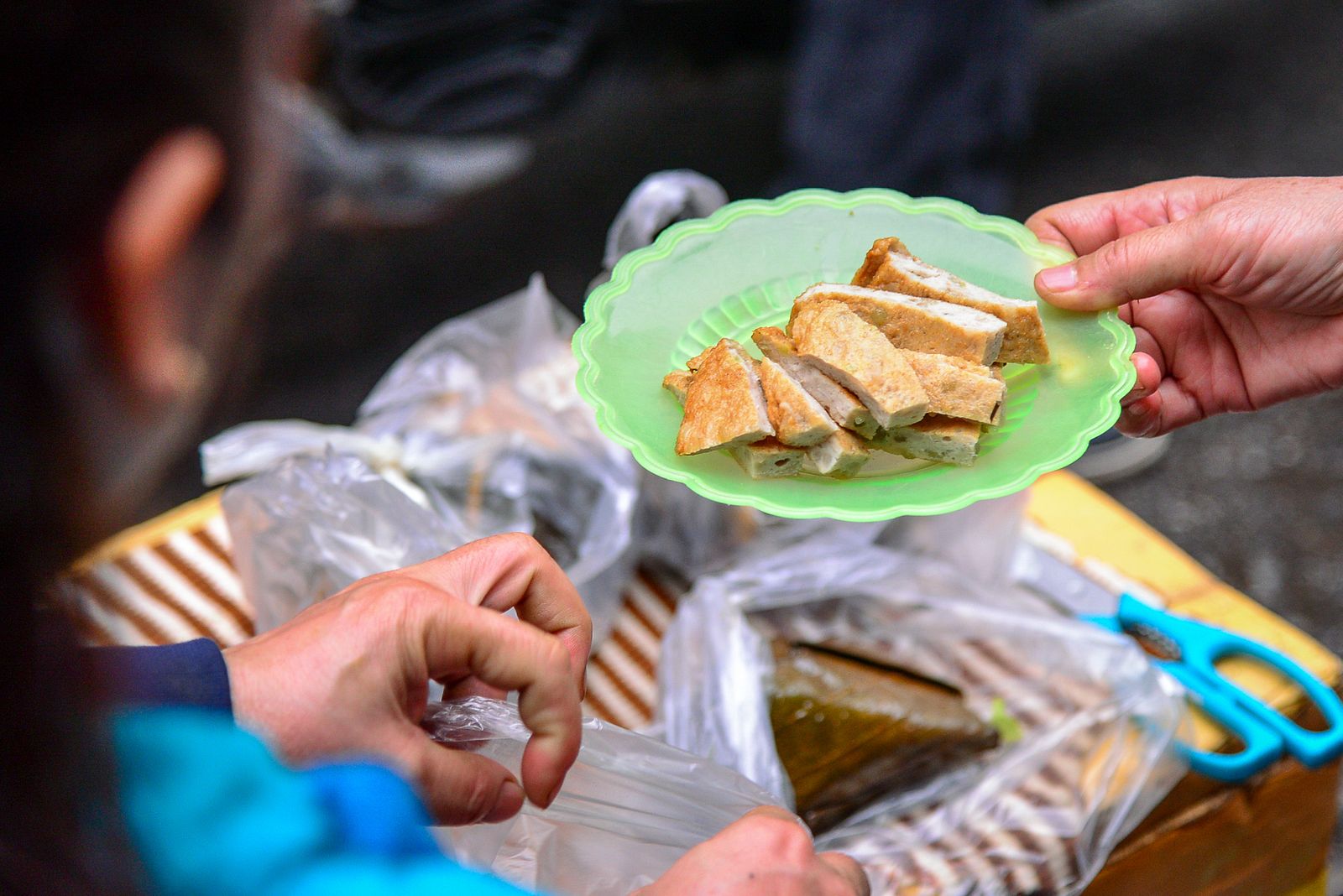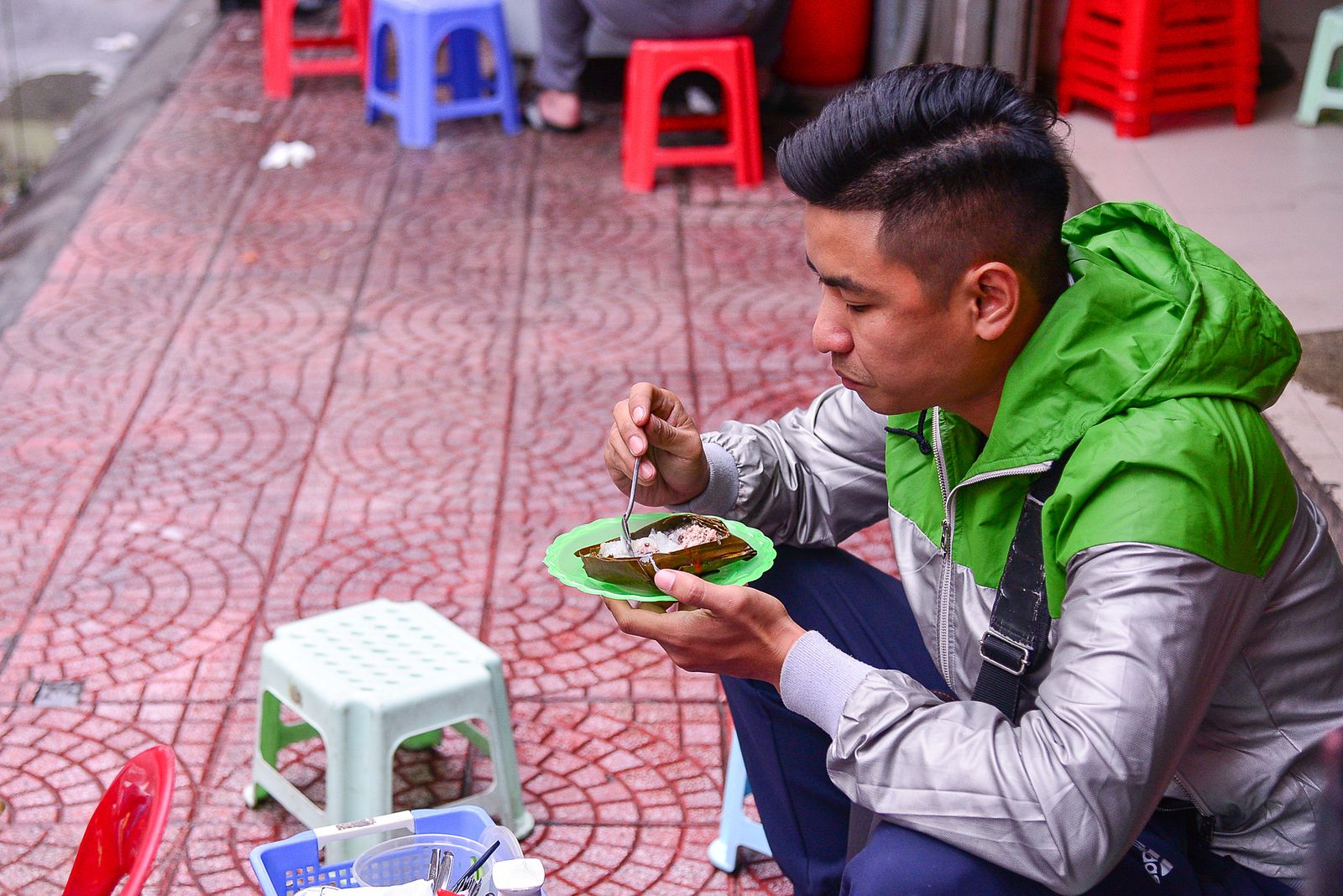 Bánh giò, a savory sticky rice cake, derives its name from a culinary relative, giò — a type of Vietnamese sausage. Both are wrapped in banana leaves and then boiled, although giò is cylindrical whereas bánh giò is crafted into a pyramid. As soon as Hai strips off the protective outer layer, a near-translucent cake with a softer-than-jelly texture is revealed. This outer skin, a combination of rice and tapioca batter, is gratifyingly chewy and infused with a leafy flavor.
Digging my spoon inside, I find a soft inner core of minced pork and mushrooms. Hai puts plenty of black pepper into this mixture too, and that's what gives the dish its warmth — something that's even more important as winter approaches. It's a little overwhelming sometimes, yet Hai seems to recognize this and provides not just chili sauce, but also her homemade, crunchy, sweet and sour cucumber slices to refresh the palate after each bite.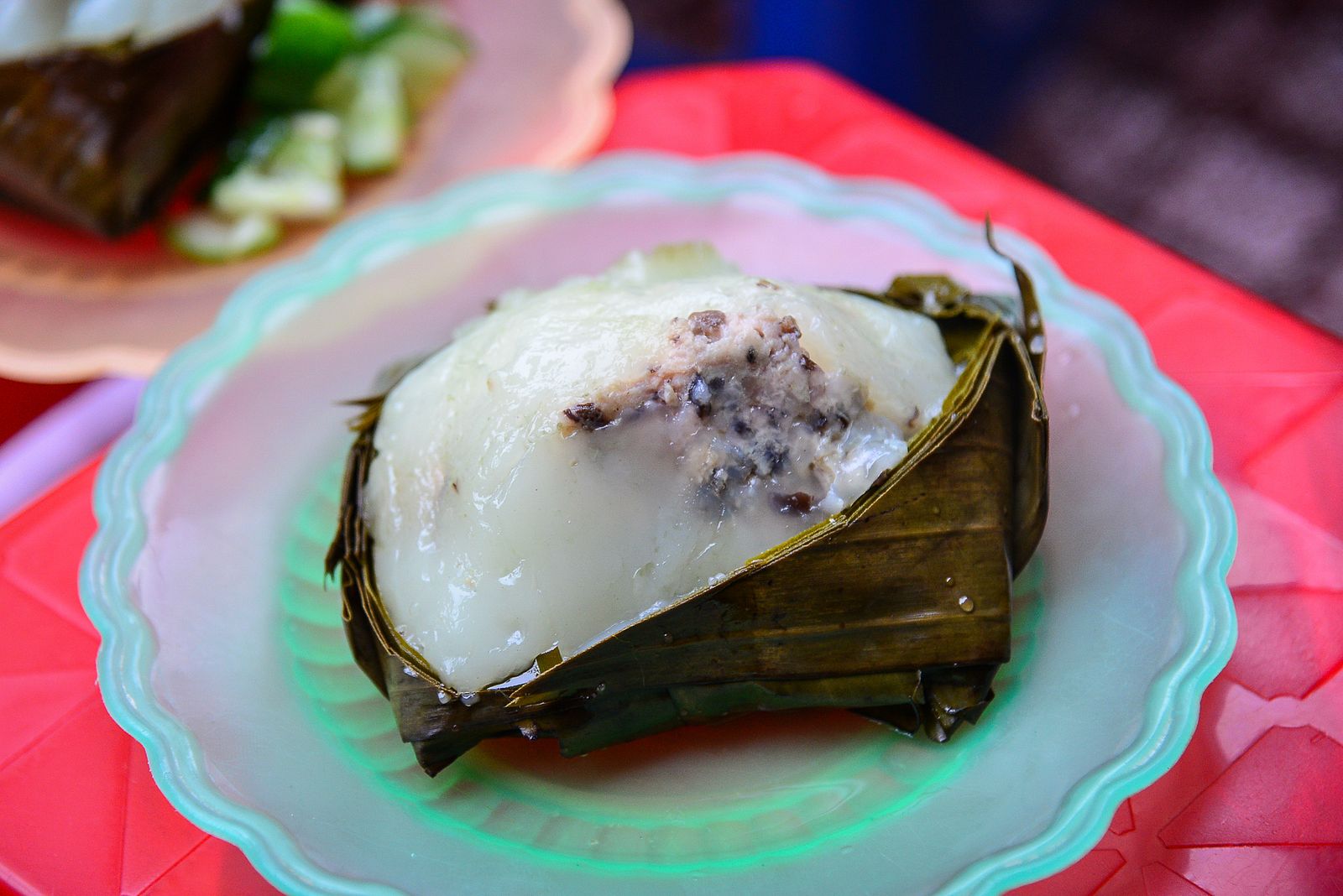 She's been making and selling her cakes since 1997. Initially, she hawked in Gia Lam at one of the capital's biggest traditional markets. Ten years ago, she moved to an alley just off Ngoc Lam Street. Although if it wasn't for her sign offering bánh giò with egg, you'd barely even notice it was a street food spot at all.
Her version — with a quail egg — might seem unusual to some from northern Vietnam. The golden yolk within is more commonly found further south. One spot in Saigon, in particular, sells them with not one, not two but seven quail eggs inside. Hai sticks to just one here though, and for a very reasonable VND10,000. It's a delicate snack, but if you want more you could always order some extra giò, chả nạc (grilled pork) or chả cốm (pork with green rice.)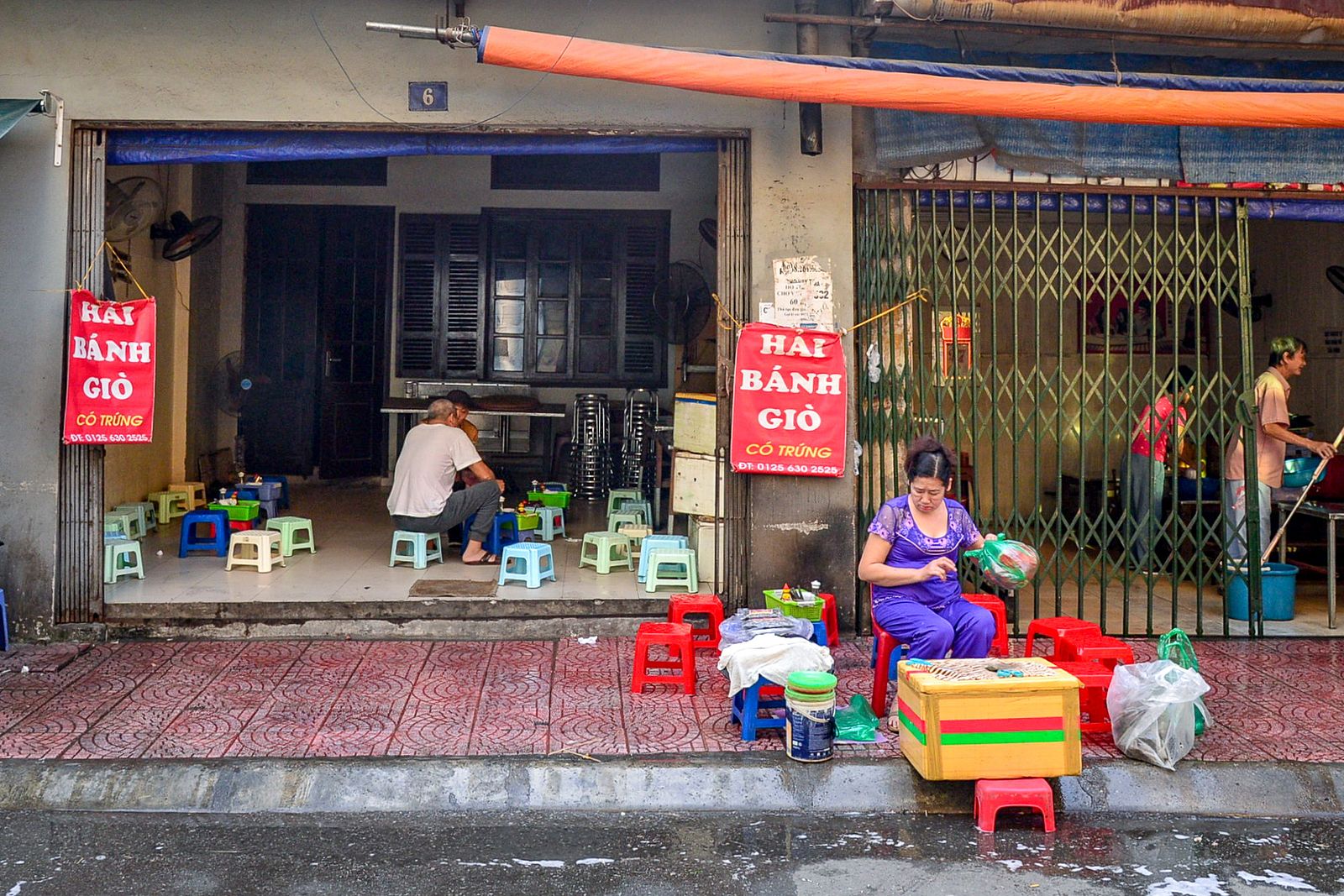 Banh Gio Hai opens from 2pm to 6pm. Find them at No. 1, Ngõ 154, Ngoc Lam Street, Hanoi.
To sum up:
Taste: 4/5
Price: 5/5
Atmosphere: 4/5
Friendliness: 4/5
Location: 4/5
Ha Ta absolutely loves food and dreams of selling noodles.
Bánh Giò Hải
No. 1, alley 154, Ngoc Lam Street, Hoan Kiem, Hanoi.
---

Related Articles:
---