Flexing the creative mind amid idle times.
For more than a year now, cultural and entertainment activities around the world have been idling. In Vietnam, streets, cafes, bars, restaurants and hotels continue to live and reinvent themselves to meet this drastic change and its emerging challenges.
Amid this uncertainty, the group at Phoq Creative Studio and Phoq TV decided to explore new ways of collaborating with artists that were typically filling dancefloors, bars, or stages. Enter "Phởq Sessions" — a collaborative endeavor, bringing together people from different backgrounds in order to highlight the emerging Asian dance music culture.
For their eight edition, the team welcomed Ouissam and Njuns, re-imagining the DJs "habitat" by placing them in a mystical cave in Mai Chau. Aside from amplifying the music through the cave's natural acoustics, the underground location heightened the lighting and visual work of Diego Lazy, a Saigon-based artist who developed a stunning projection that was video-mapped onto the cavern walls.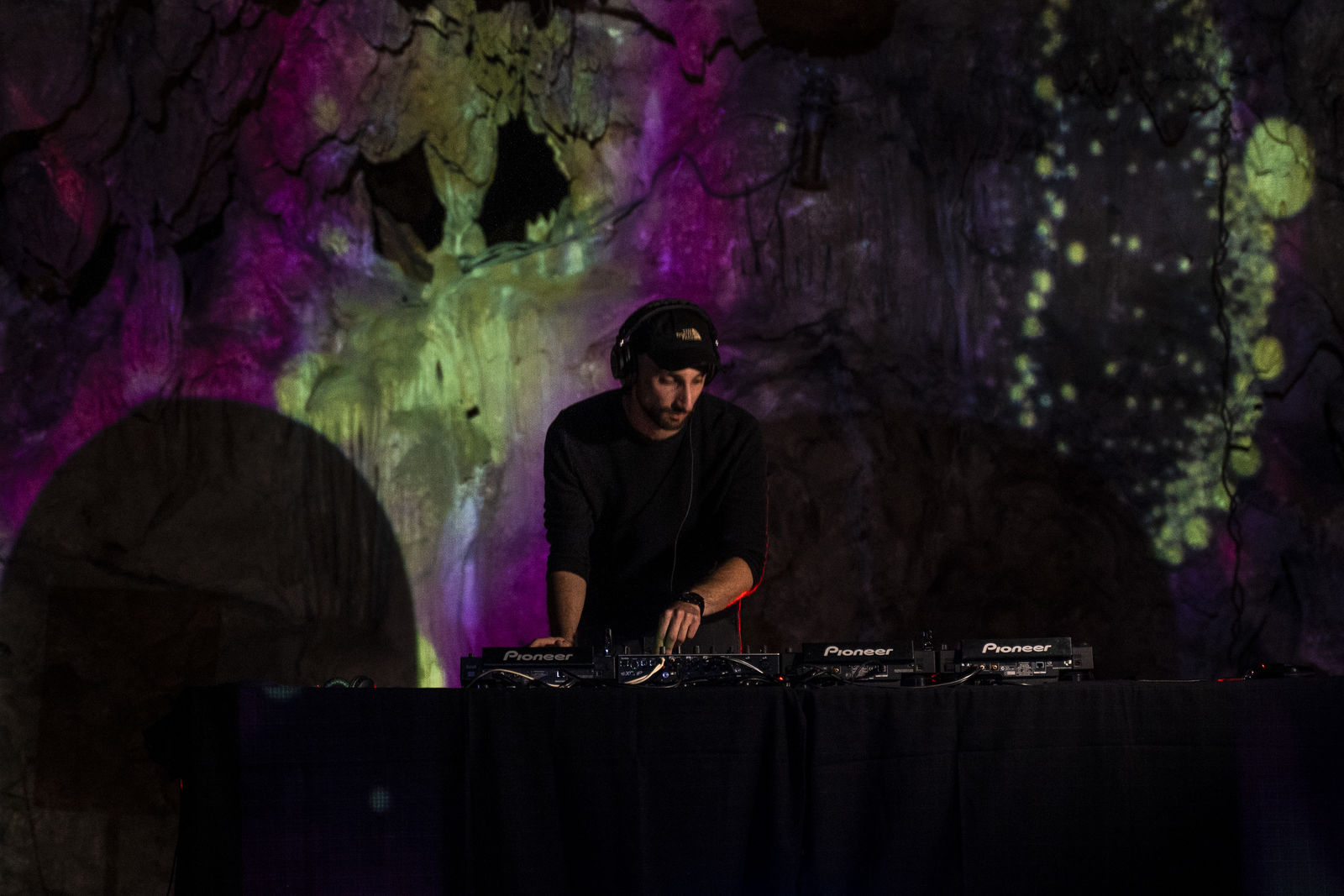 Phởq Sessions aims to find the perfect places to host performers; places that are different from the glitter, rhinestones and nightclub lights. The project was the result of them taking advantage of this slow period to rethink artistic strategies and take an interest in the exceptional environment of Vietnamese landscapes. As in previous sessions, Phởq TV concentrates on teaming up with local talents featuring firstly Ouissam, who, after a decade in Asia, is now something of a regional entity that has managed to change the dance music scene wherever he lays roots.
As the founder of Hong Kong's Cliche Records, he was one of the first to cultivate a disco-house-techno synthesis that shifted the understanding of what could be danced to in that city. He went on to create the magnetic Homesick and Fragrant Harbour labels, before setting his sights on Hanoi, where he has established the dance mecca Savage, the home of the monthly queer night Snug. And on top of all that, he found time to curate the coveted Equation Festival.
Njuns started to focus on DJ-ing in Vietnam a few years ago, and soon after joined Cliché Records. In 2017, he reconnected with Hanoi by joining the team behind the Equation Festival and also became a resident DJ at Savage.
Have a peek at Phởq Sessions 008 below: