Forget Facebook, Instagram and Twitter, 2020 will be the year of SkySocial.
Vietnam pop royalty Son Tung M-TP recently held a press conference introducing his personal company's upcoming projects next year, and boy will it be a busy 12 months for the star from Thai Binh. This is the first time Nguyen Thanh Tung (his real name) has held such an event, and he expressed wishes to turn his company, M-TP Entertainment, into a conglomerate.
Music-wise, Tung plans to unveil three new songs from his album 'Chung Ta,' while also launching his Sky Tour 2020 and a year-end concert. Typically, Son Tung only releases one song a year, accompanied by a bombastic music video. His 2019 single 'Hay Trao Cho Anh,' featuring Snoop Dogg, was second on the global trending list when it came out and has 174 million views at the time of writing.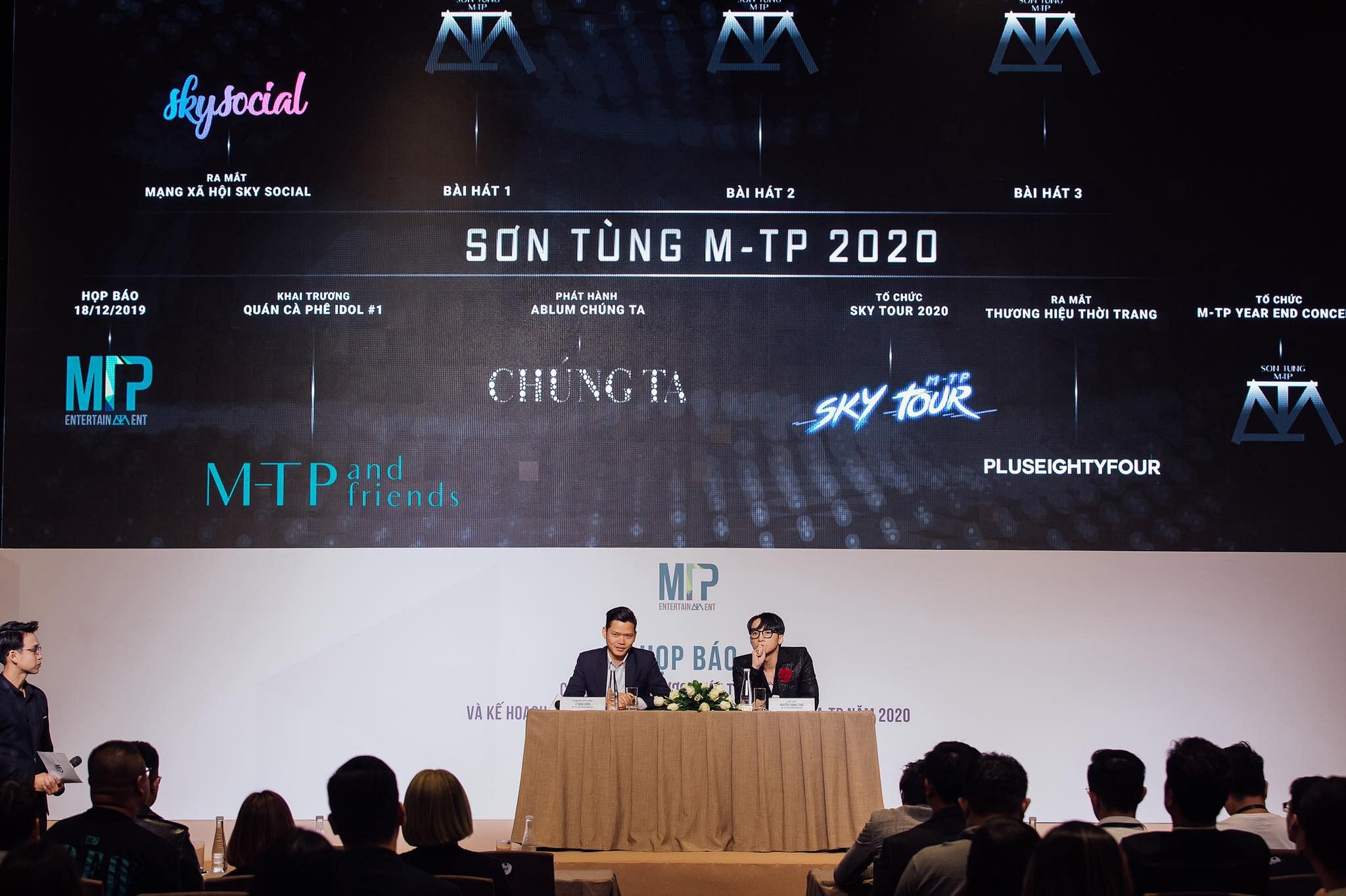 According to the plan, next year marks several business diversification moves for the pop star, including a new social network, a new coffee shop and a new fashion brand.
Tung named his social network SkySocial (Sky is what his fans call themselves), intended to be a hub connecting people who share a love for his music. "This is not something for celebrities, but a place for fans, normal people who want to make more friends, to escape loneliness," he said of SkySocial, Thanh Nien reports. Little has been shared regarding the social network except its name and motto.
The coffee shop, named Cafe M-TP and Friends, is expected to be a physical location where Son Tung can meet fans in a casual setting: "This is not just any café. Here, [you] can come across Son Tung M-TP carrying drinks and making beverages in an apron to serve customers."
A new fashion brand is perhaps the least surprising move for Son Tung, as style is certainly one of his shining qualities. The line will be called PLUSEIGHTYFOUR (+84) after Vietnam's dialing code.
[Photos via Facebook page M-TP]