The Hanoi duo's debut release is so strong you'll want to shout their name from the rooftops.
Hypnotic and driven by an elegant mix of electronic beats and ambient dance, the new EP Flying Mouse also marries traditional Vietnamese instrumentation with haunting vocals. Anticipation is growing. With a release date in sight, Tiny Giant, comprised of Australian electronic musician Toby Paramore and Berlin-born Hanoian singer-songwriter Linh Ha, are currently gearing up for a live event at Hanoi Rock City this Friday.
Featuring five tracks, with lyrics in English, Vietnamese and German, their new creation is the result of a year's work jamming and sourcing inspiration. They compare the process of creating the EP to a conversation — one in which they develop their own language to communicate with one another.
"There's a line in an Ani DiFranco song which says, 'People used to make records, as the record of an event, the event of people playing music. In a room,'" Paramore tells Urbanist Hanoi. "We do have very different musical backgrounds, both in terms of the ways we've learned, the styles that we've been interested in and the fact that we have different native languages. It's like figuring out how to have the conversation, before you even know what the conversation's going to be. This is the conversation we had and these are the things we've agreed on."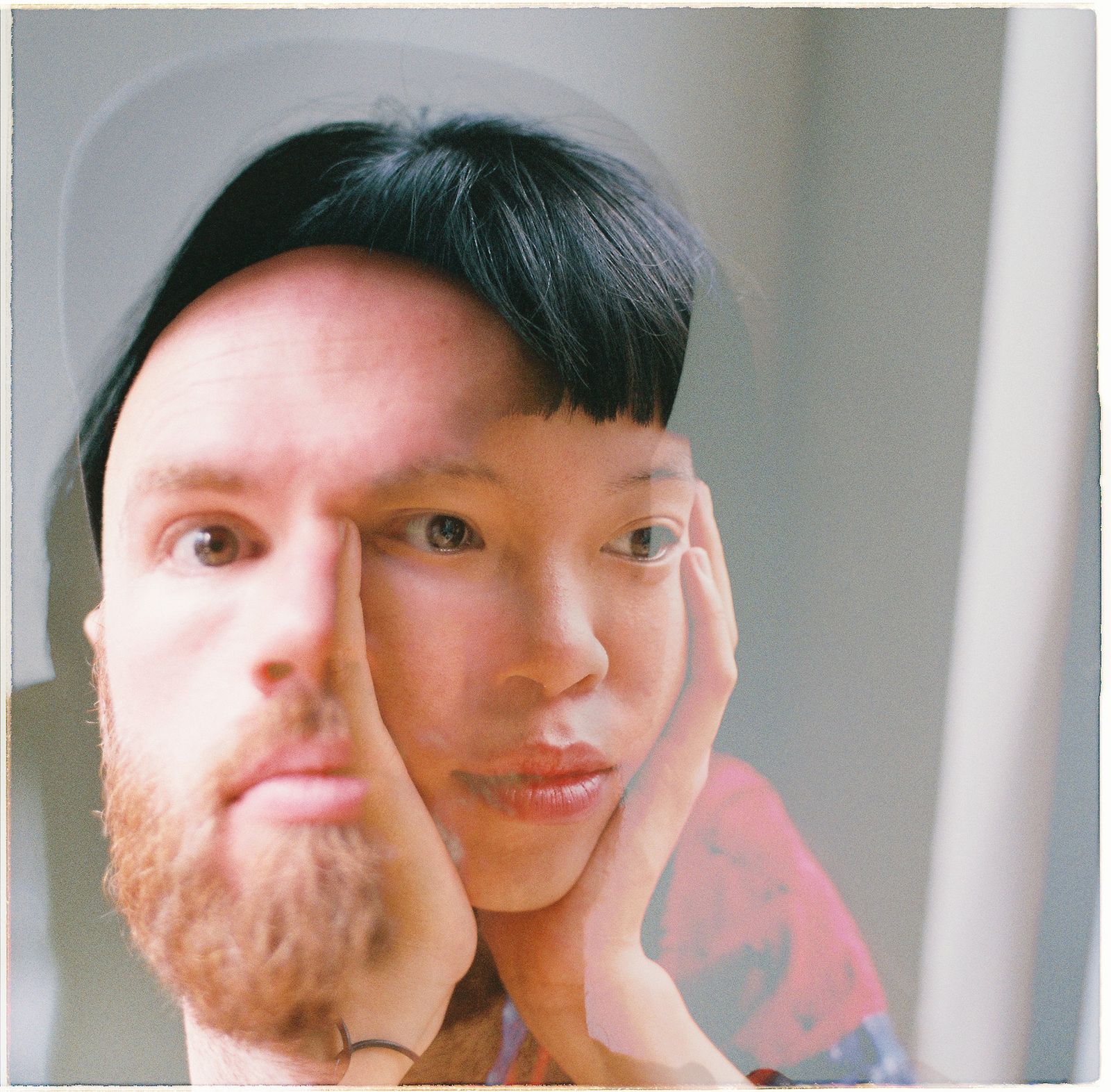 Titular track 'Flying Mouse' grew out of a collaborative poem written by Linh Ha and some friends on a Sunday afternoon by Truc Bach Lake. The song begins with a twang of đàn môi (mouth harp) that reverberates throughout as the melody builds. "For all the lines I wrote, I was just looking up to the sky and the water's surface and the bats were flying above me," Linh Ha recalls. "It was a gloomy, gloomy afternoon. That's why there is the lyric 'flying mouse, bringing light into a grey day.' I really resonate with this song; it stands true to our style."
Other tracks derive from similar personal experiences. 'Sterne' was written after several nights at a festival amid natural landscapes, with time spent soaking in hot springs and looking up at the stars. 'Small Steps' is based on a poem by a mutual friend. In all, Tiny Giant offer a sincere insight into who they are and reveal their passion for the artistic development of their music.
The driving force behind Linh Ha's vocals is an acute sense of introspection and vulnerability. When performing live, she commands the stage and invites the audience into her world. "It's my vocal style," she says. "When I sing, I think I just unconsciously sing that way. Normally I wouldn't think about it, I'd just sing. And I am engraved by the traditional Northern vocal styles and a lot of lullabies. When I was a child I listened to a lot of Vietnamese songs. They're kind of like lullabies and I would just sleep through them."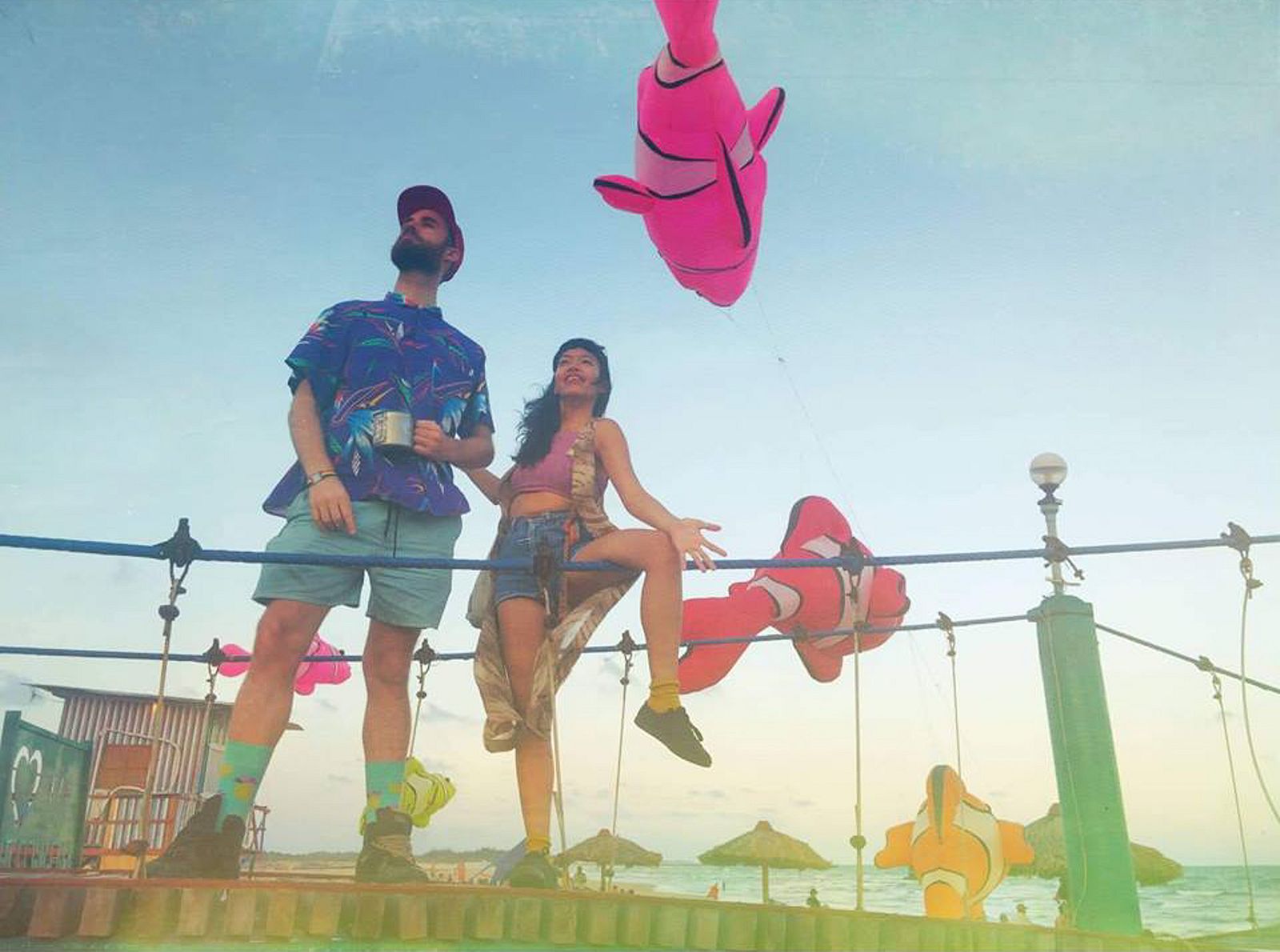 According to Paramore, choosing the right selection instruments was vital during the recording process. "I use electronic instruments which have a lineage and a heritage. Hardware instruments have limitations, so we tried looking at those limitations and exploiting them. Trying to see what's possible within a simple framework is something that's really interesting," he says.
Linh Ha, on the other hand, focused on vocals and unique instruments. "I mainly use my voice and looping techniques with the BOSS RC505, which I have difficulties with partly because it's new and there are some parts of the system which I'm still trying to understand. We incorporate traditional instruments — đàn môi, kalimba, the k'ni (mouth violin) from the Central highlands — and we're going to use more in the show including some live percussion."
During shows, Linh Ha stands at the helm as Paramore builds a world from a foundation of electronic beats."For each of our shows, we want to create a musical journey for the audience," Ha says. "For me, music is for sharing and it should be personal. It should be your own color, but you should make it welcoming for the audience. Because if you don't do that, then why do you perform for others?"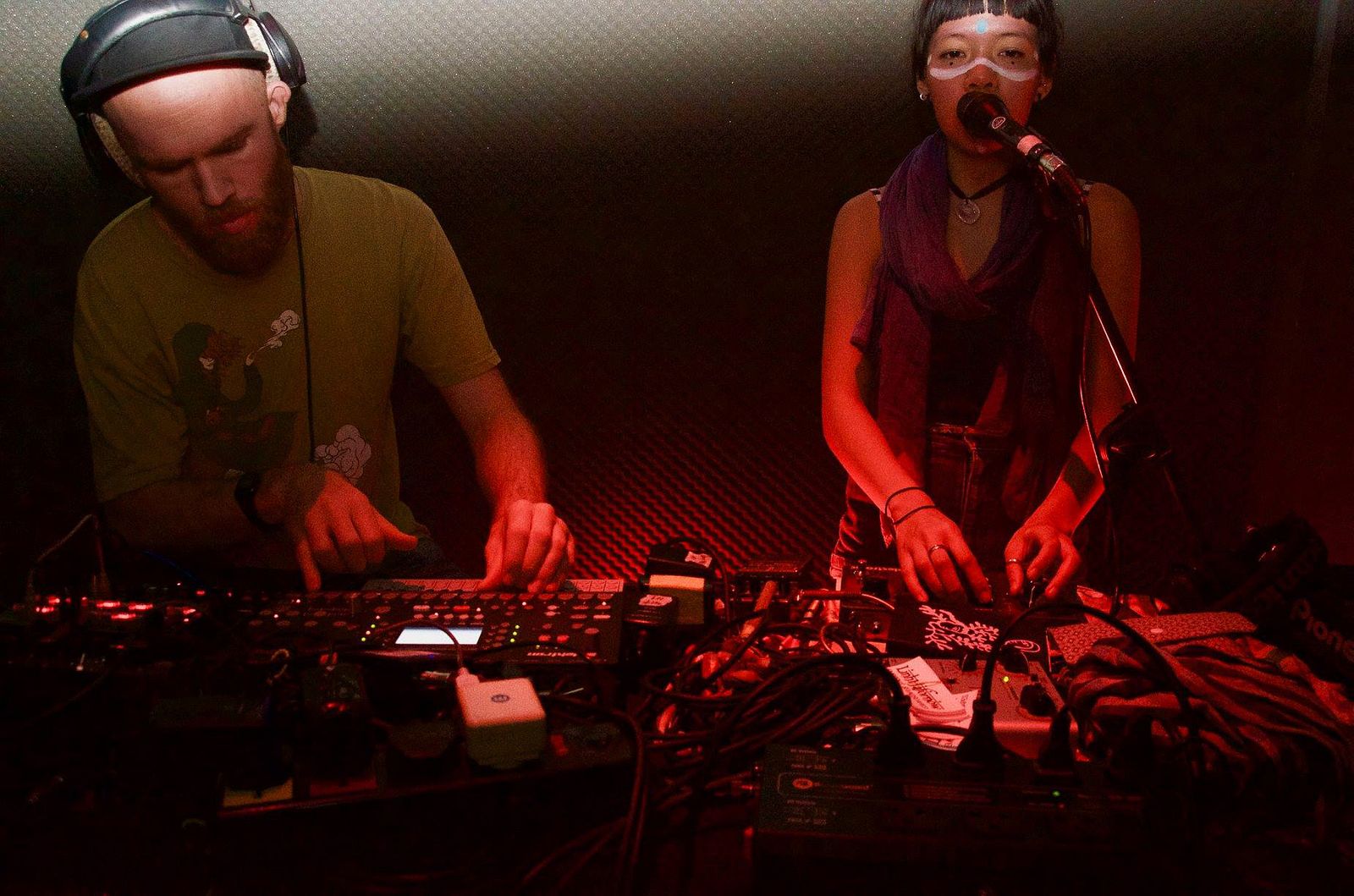 The record's lyrics echo and repeat like a meditative chant, compelling one to listen as the beat pulsates. The result is a soothing escape from the chaos of Hanoi, one that somehow perfectly encapsulates the capital's eccentricities and energy in a series of sublimely frenetic moments.
Flying Mouse is the culmination of Tiny Giant's work to date and, with support from friends and other creatives, their live release show at the end of this week promises to be a rare event. "It's going to be a really unique show," Linh Ha says. "We are having this special installation built which is going to transform the space. We have performances from two dance groups from Hanoi [Kinergie Studio and Abnormal Conceptz] and a woman coming from Chiang Mai who will perform a traditional Lanna fire dance [Mint Saipa FineArts]."
"We're just trying to bring a sense of spectacle and grandeur to the show," Paramore adds. "We love the Hanoi music scene. It's amazing. There's so much going on and we want to add our own flavor into what's happening."
Flying Mouse will be available for purchase at the launch event this Friday. From August 3, it will be available online on Tiny Giant's Bandcamp page. Tickets for their launch event are available to purchase at the door for VND150,000; presale tickets are no longer available.
---

Related Articles:
---