In a country with surprisingly few artist-in-residence programs, live.make.share represents a rare opportunity for cultural symbiosis and artistic development by giving international artists the chance to collaborate with local art practitioners and ceramicists.
It can be extremely challenging to run a sustainable creative organization in Vietnam. San Art's residency shut down at the beginning of 2017 despite being part of the most reputable art center across the country for years, and their departure left a gap in the nation's creative landscape. In its first open cycle, live.make.share has brought artists from across Europe and Australia, and a recent open day even included clay hurling, unhinged performance art and pond diving.
Nestled amid a warren of red-brick alleyways in Na Village, the residency is housed in a series of traditional buildings that have been lovingly restored by painter and architect Bui Hoai Mai. Having come to the area 20 years ago, Mai's influence on the architectural and economic development of the area has led to the nickname 'Mai Village'. He also set up Hien Van Ceramics, the studio that now employs a number of local families and is the main creative production space that residency artists have access to.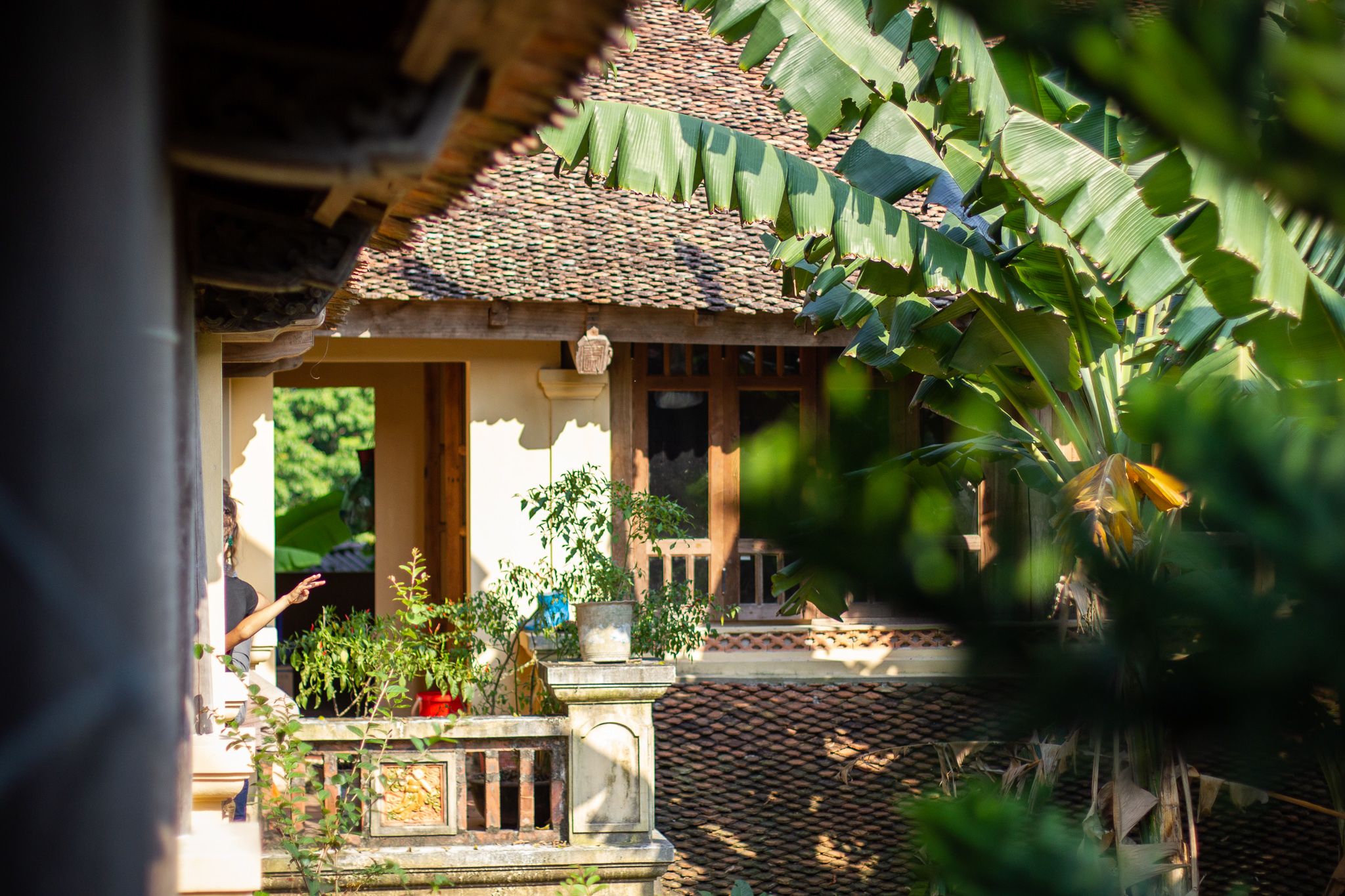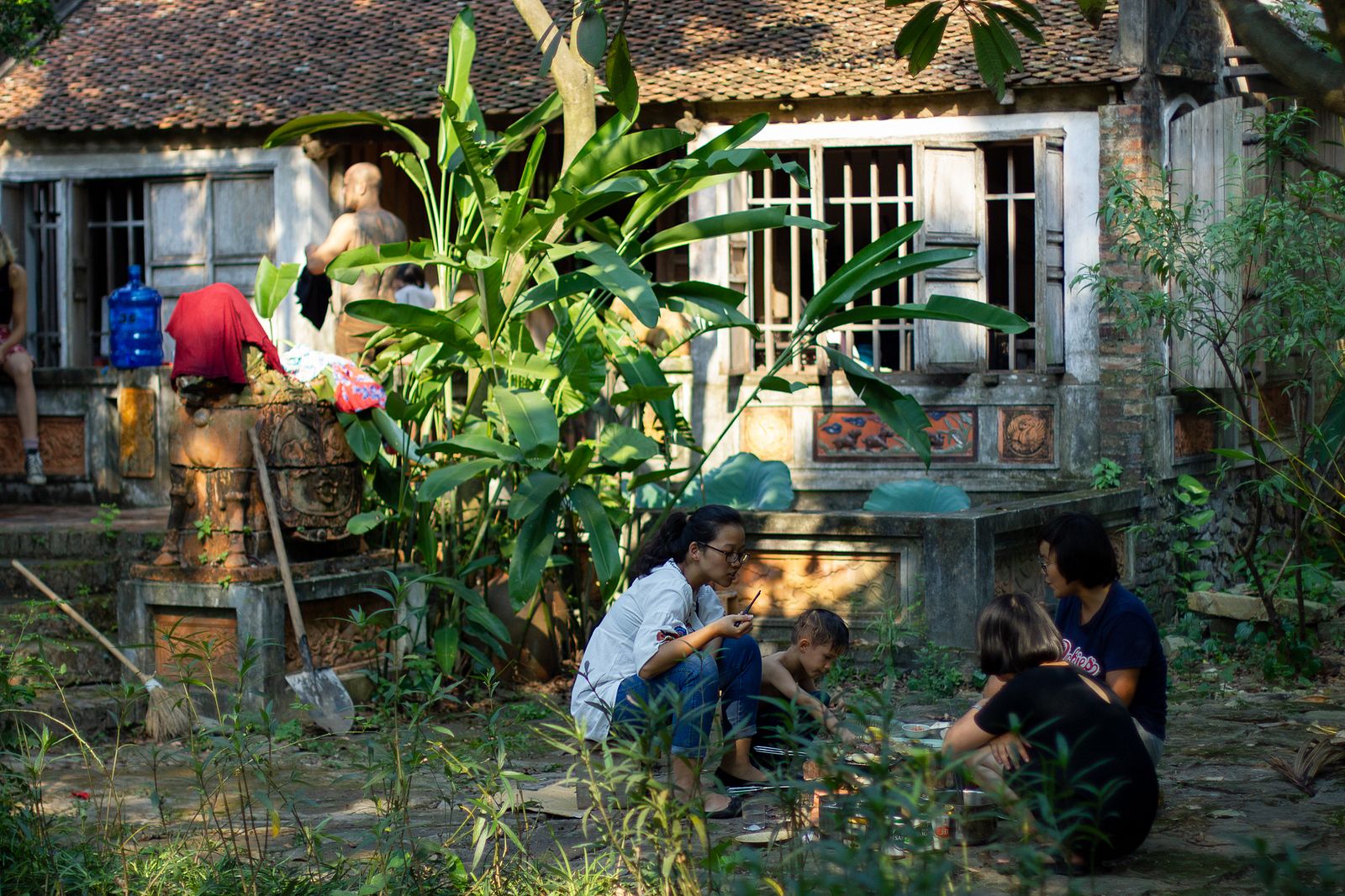 The two remaining areas are the accommodations, a rustic old Vietnamese house with wooden structures and maroon-tiled roof, and the neighboring two-story building set around a courtyard that Mai constructed about three years ago. It was designed and built for use as a traditional ceramics museum, but for the residency will be used as an exhibition and event space as well as an open studio for the artists.
Art manager Elise Luong, who runs the residency through her not-for-profit organization Undecided Productions, was originally looking to set up a residency in Hanoi until she met conceptual artist Tuan Mami. He had done some work in the ceramics factory and knew the family running it wanted to set up a similar program. They were keen to collaborate, even though the concept was unfamiliar to the area.
"I think artist-in-residence programs are not typically part of Vietnamese culture, they are much less common than in neighboring countries," Luong says. "In Japan, Thailand and Singapore, there are quite a few – many are linked to institutions or foundations, though there are also independent, artist-run programs."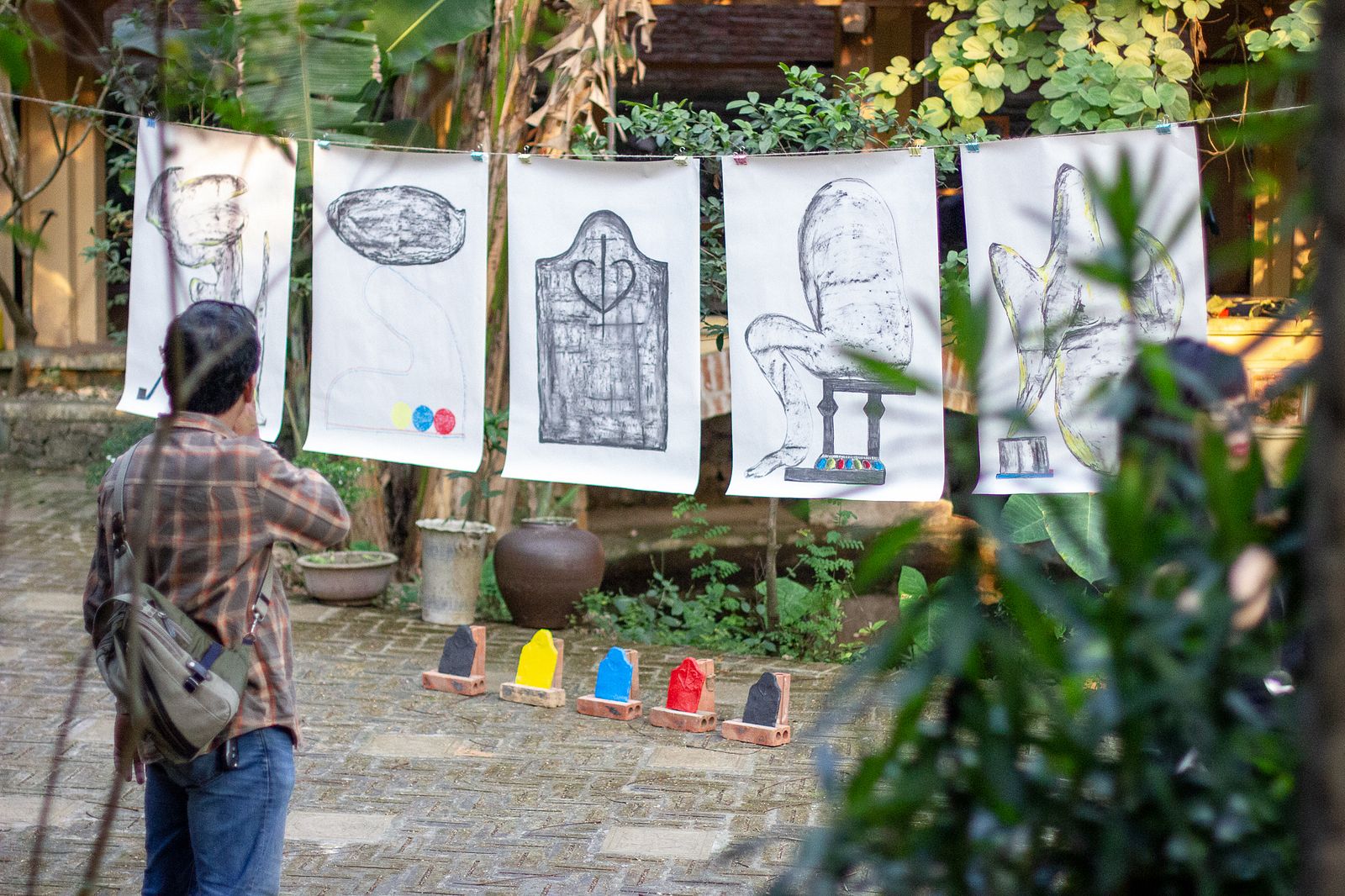 And even for Luong, partnering with a local ceramics factory wasn't something she was specifically looking for, yet the relationship seems to work for the project. The main aim, she says, is to "disseminate the value in Vietnamese culture – not only traditional Vietnamese art forms, but also contemporary culture. We wanted to have international artists come here and discover what's happening in Vietnam and be able to spread that a little bit globally."
This is not, however, the only artist-in-residence program taking place in Vietnam. San Art's organizers are now working with the Nguyen Art Foundation and MoT+++ to offer a new residency at A.Farm in Saigon, Hanoi's Heritage Space runs the annual MAP program, while in Hue, Le Brothers also offers residencies to artists. Yet live.make.share is unique in its format and setting; artists arrive together and work here for specific three-month periods of the year – generally the more temperate periods before and after summer.
Speaking at the residents' first open day, British artist Georgia Golebiowski said having access to Hien Van Ceramics made a difference. "Providing artists with a serene environment where we are free to explore and make what we want and to have the facilities of the ceramics studio at our fingertips was great, as was working alongside artists from other disciplines and learning from each other."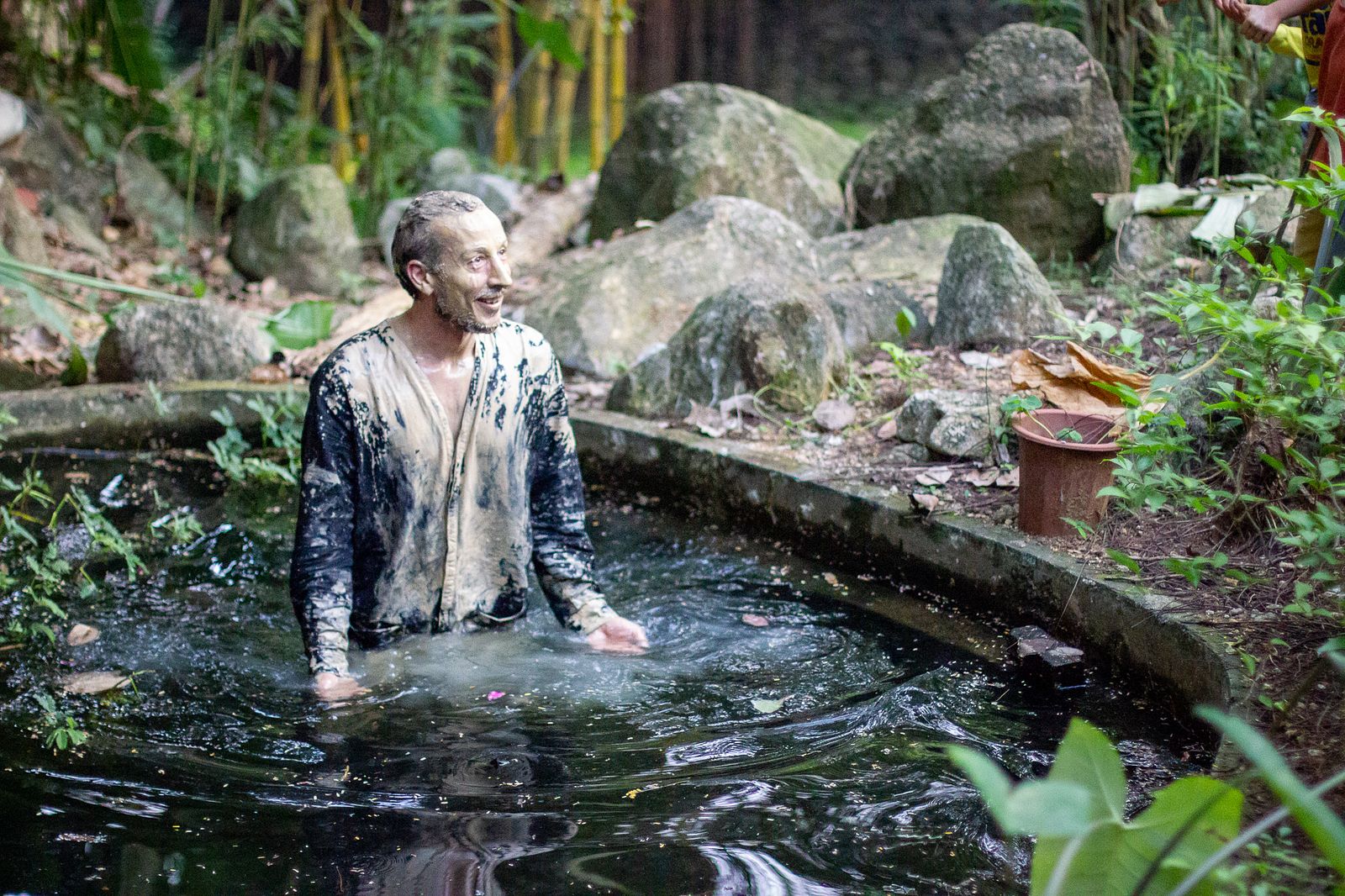 Golebiowski used material from the factory's jute bags to create hanging art. She used the fiber in a way that marked a complete re-appropriation of their original purpose, which was using the gentle textile to remove imperfections from ceramic creations before glazing. Also on display were abstract charcoal sketches by Simon Medard, and clay creations by Celine Cuvelier and Parole.
Later that day, Parole performed. By this point, a throng of local children had come to join the event, and all laughed hysterically as Parole began manically flinging wet clay at one of the museum's walls. "Art is everywhere" played on repeat in Vietnamese from a loudspeaker, as the kids and other artists slowly joined the feral clay chucking. At least, they did until Parole started leaping around and chasing them, threw a bucket of clay water over his head and then threw himself into a pond. Not exactly a regular day in rural Bac Ninh.
For Nguyen Thi Bong, who is head designer at the ceramics studio, collaboration was key. "I think this project is really interesting because I can learn something from the artists who stay here. The art they produce is both practical and artistic – they can use the products but they can also exhibit them. This project offers a new way for me to find inspiration; we always think in a traditional way here when creating ceramics, but working with the artists has helped me be more creative," she told Urbanist Hanoi in Vietnamese.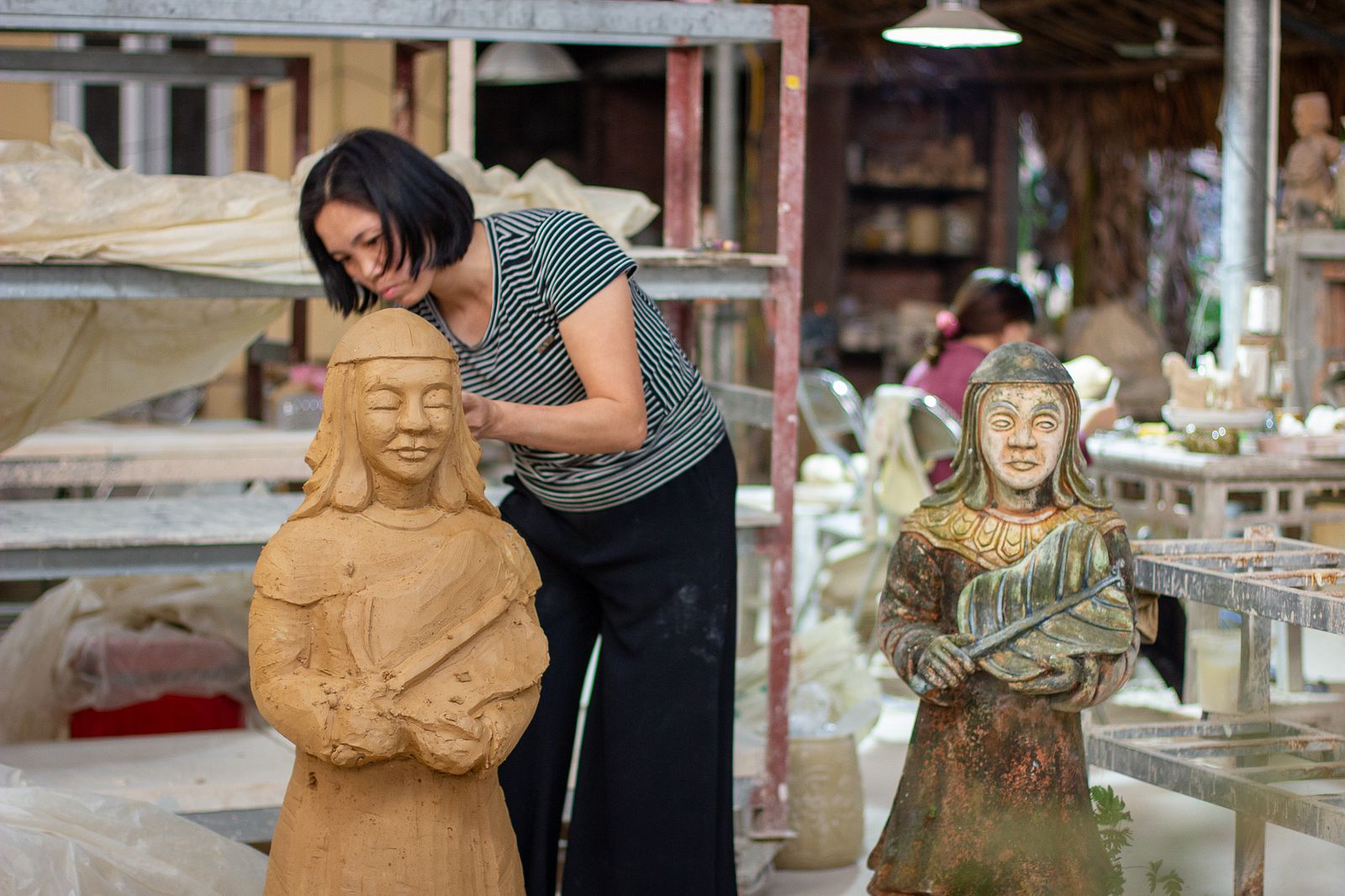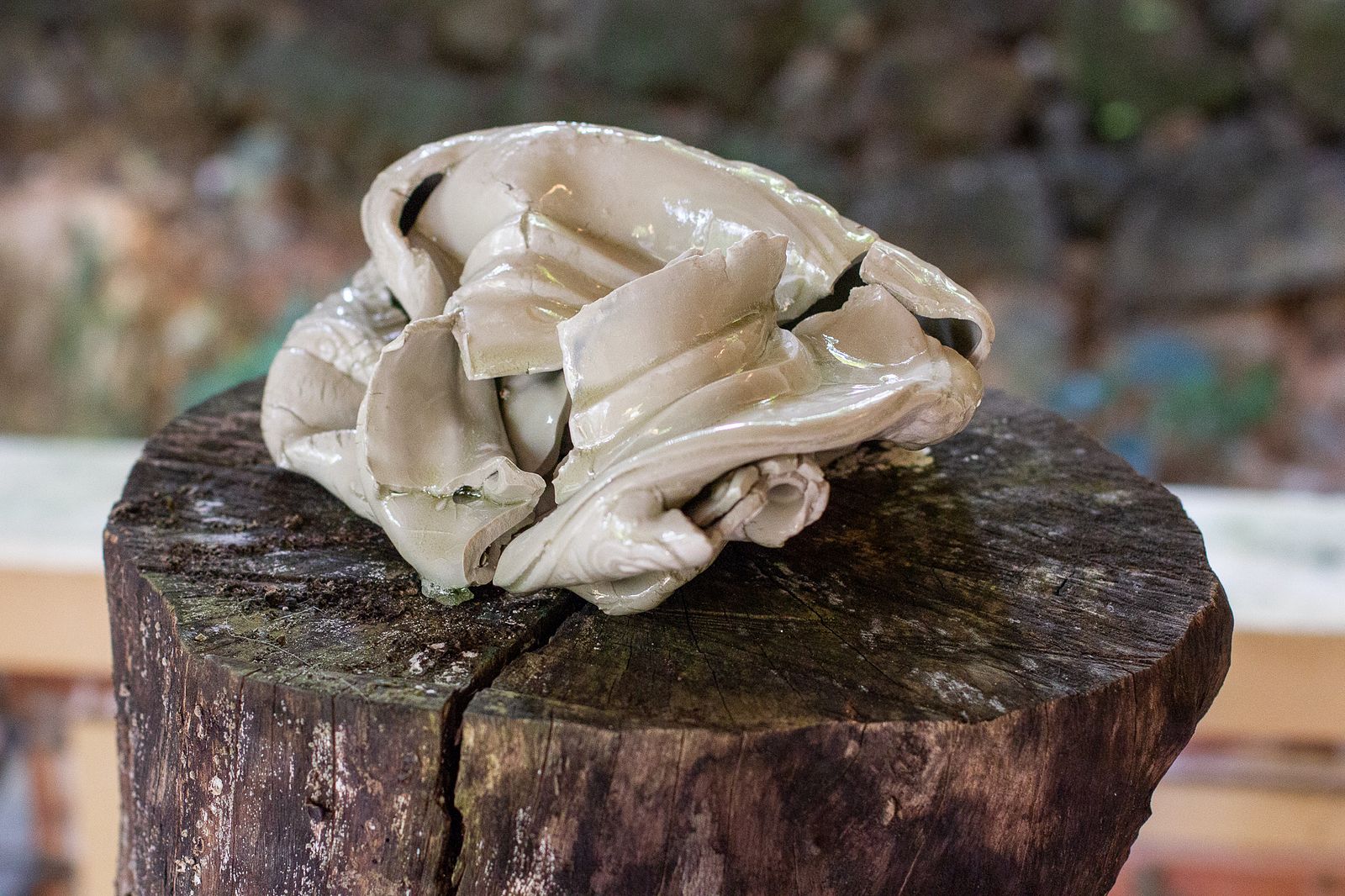 In a country that doesn't offer a single institutional contemporary art course, spaces such as these are crucial for developing and engaging the wider artistic community. One of Luong's main aims is also to share as much of the project's management skills as possible and inspire others to create these kinds of projects themselves. For this cycle, however, she admits there have been no Vietnamese applicants, although a few from Saigon are interested in coming up north.
"Now it's more about thinking of another format that could interest local artists. Next cycle we're thinking of doing something more like a boot camp – four or five days intensive on one medium, where there's a whole bunch of artists that could come in. I think, for now, there's a lot of the Vietnamese art community who are just waiting to see if it works."
The current live.make.share residency is running from October until December. The next cycle will run from April to June 2019, and the call for artists will be open until Sunday,November 18.
---

Related Articles:
---