When was the last time you sent a letter or used a stamp?
For many, letters and stamps are consigned to the past. Yet they also feel somehow permanent and corporal in a way the digital world can never reproduce. In an age of rapid technological advances, letters – and the stamps that decorate them – feel like ancient relics. The idea that a form of communication might exist physically feels increasingly old-fashioned.
Behance user Duong Dao has been taking the age-old method of sending letters – stamps – and digitizing them to create nostalgic art. Using photos taken in the capital, he creates vignettes of city life, often mirroring the images to form pleasing symmetry.
For Dao, Hanoi has "always been a place to keep the old memories" but "the old cultural values still exist in this city…The old things have brought many emotions as well as the color of a time that has passed." In a swiftly developing world, stamps and envelopes he says, are like an "ancient symbol" which, when combined with photography, help to "bring a little nostalgia" to each of us.
Have a look at his stamps below: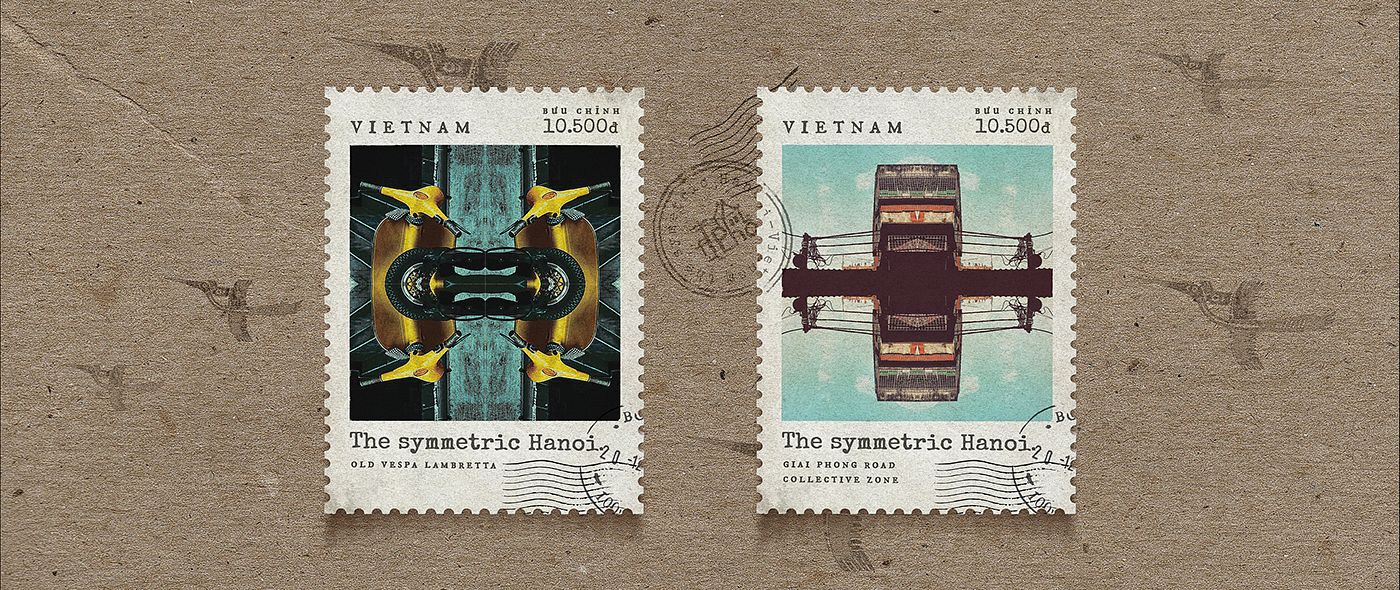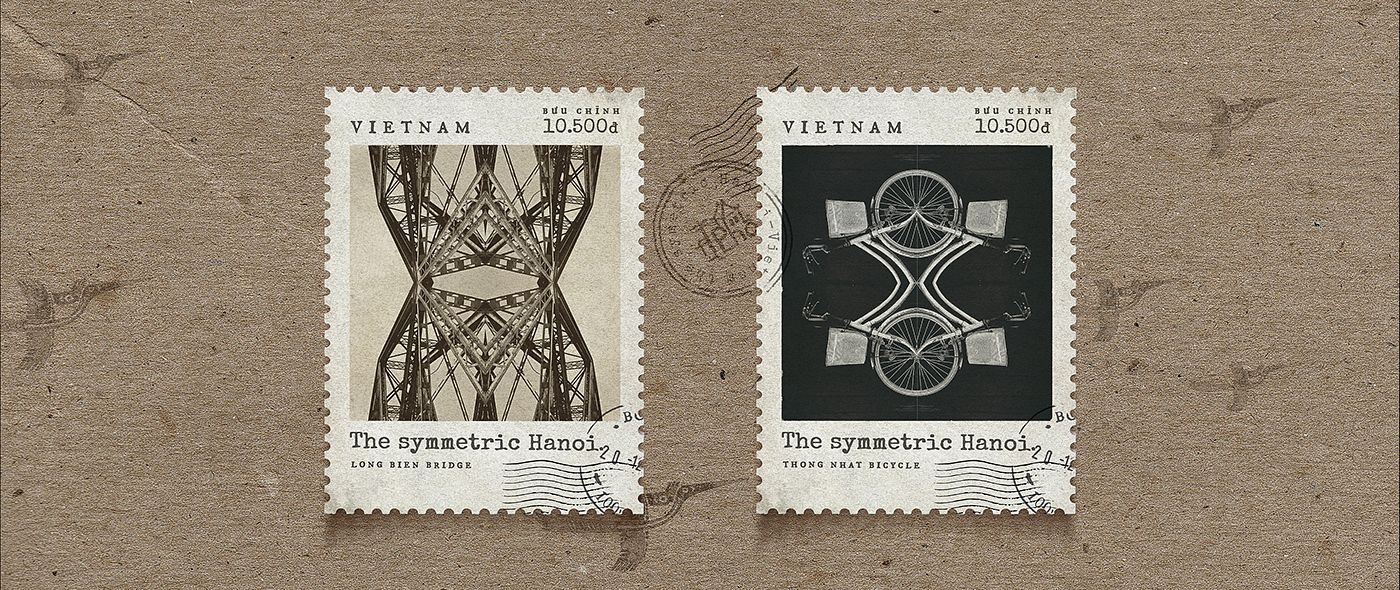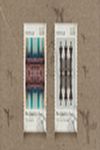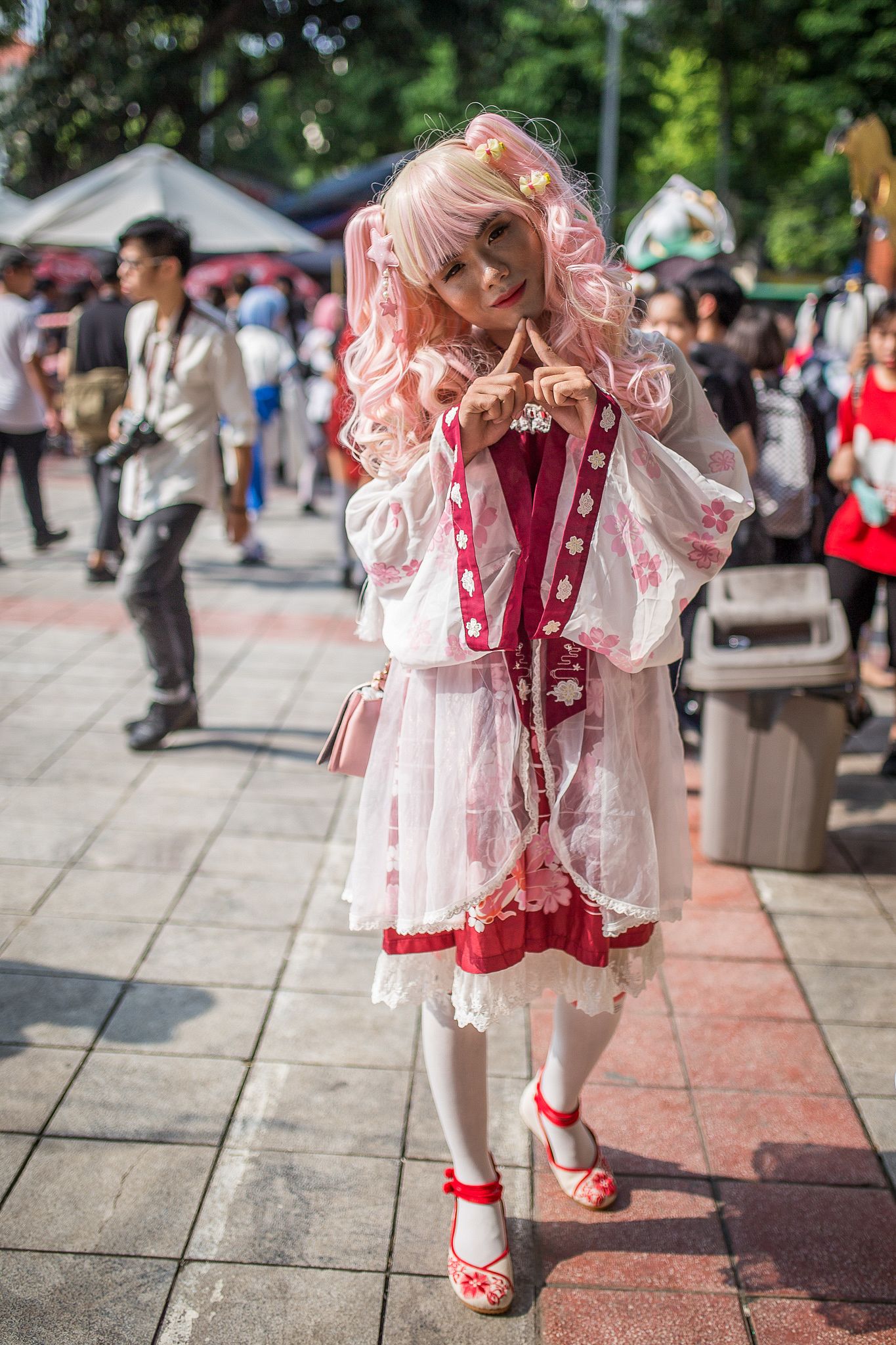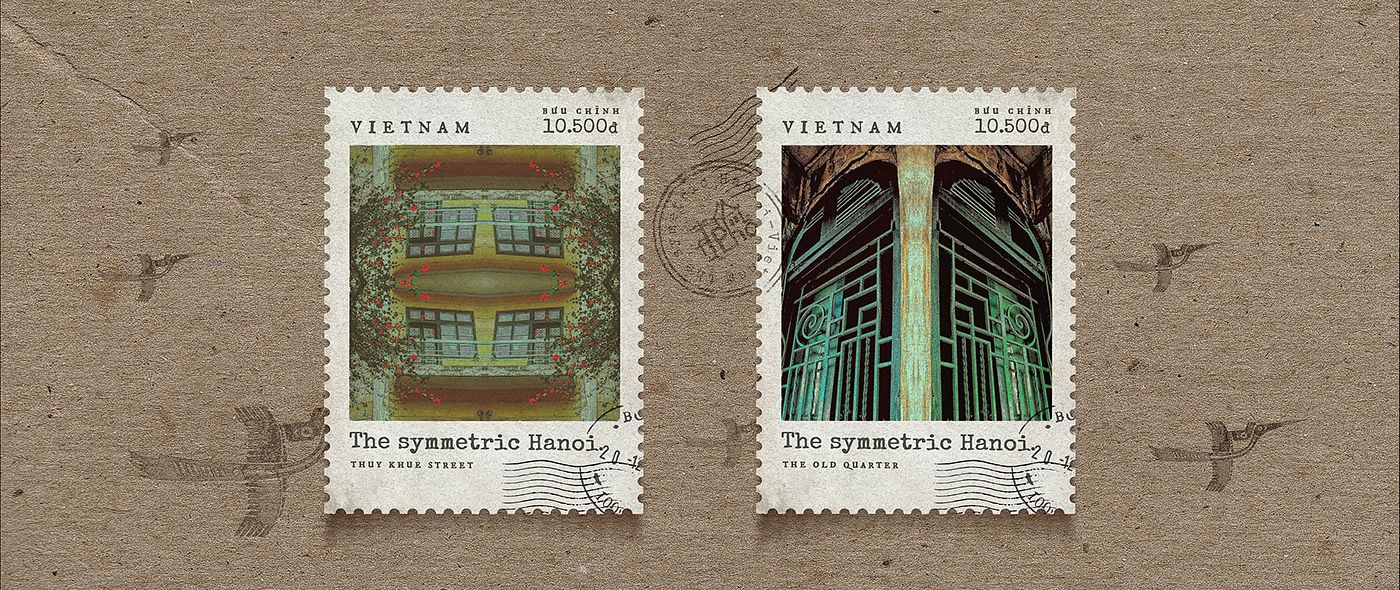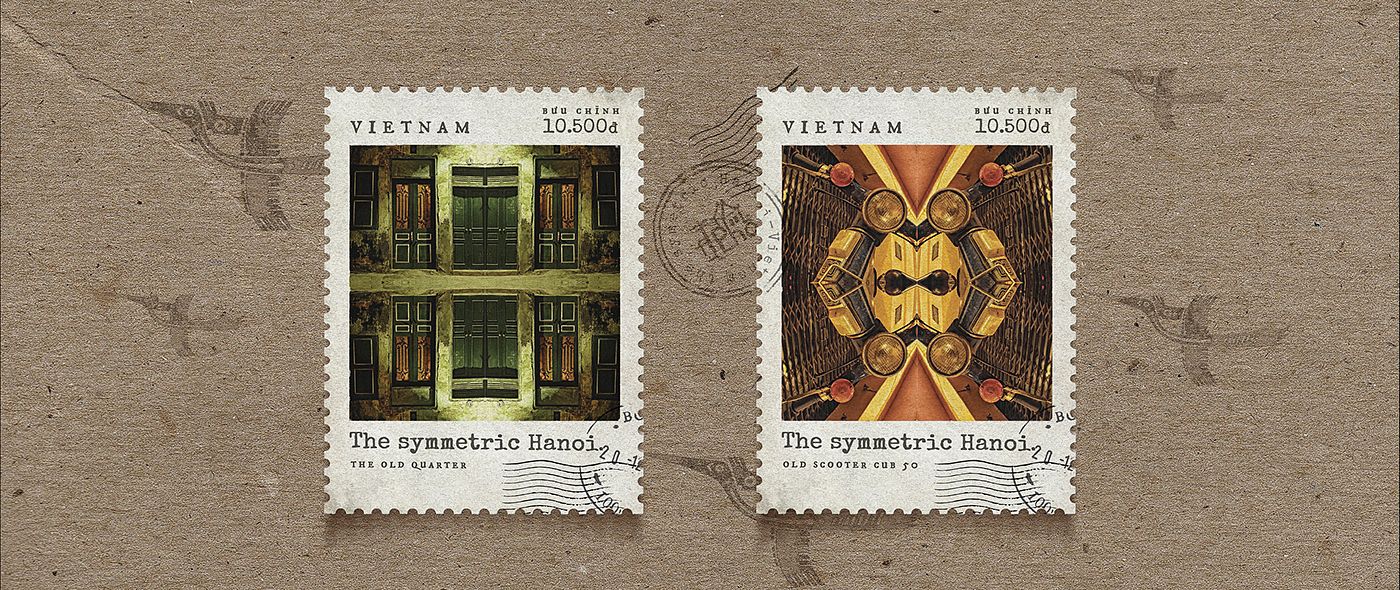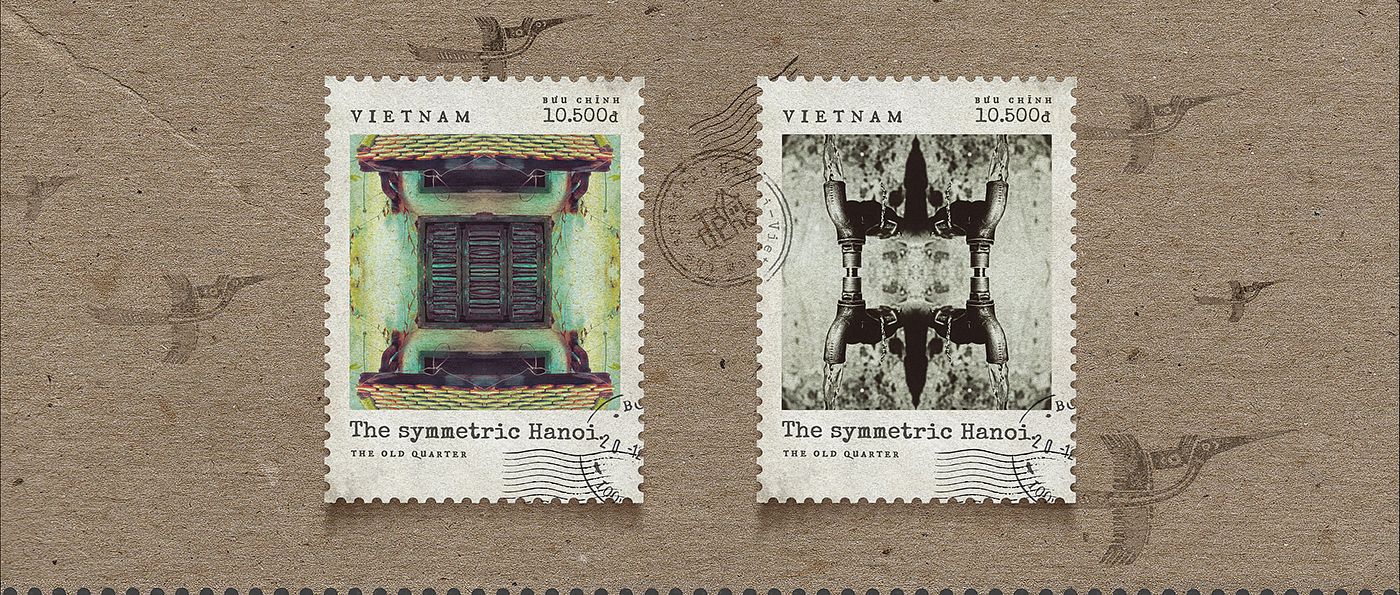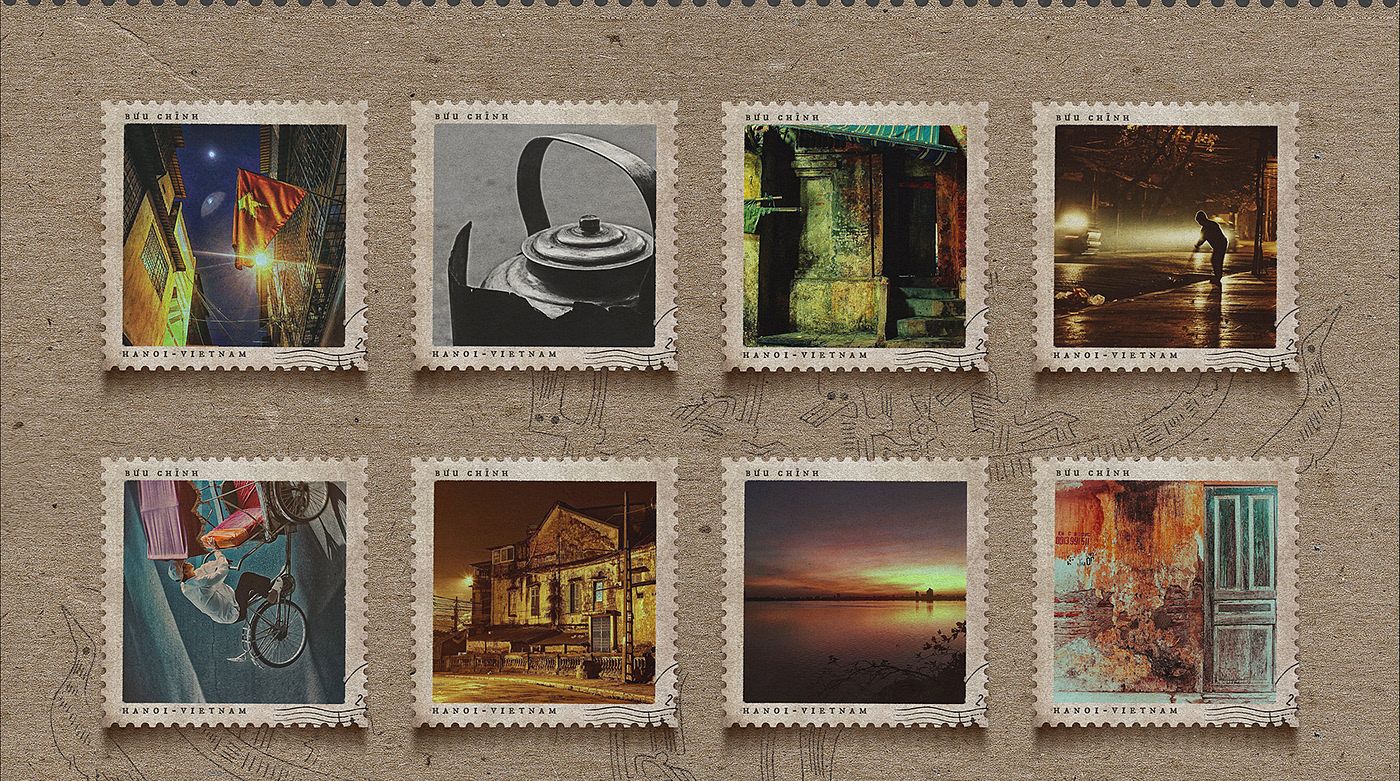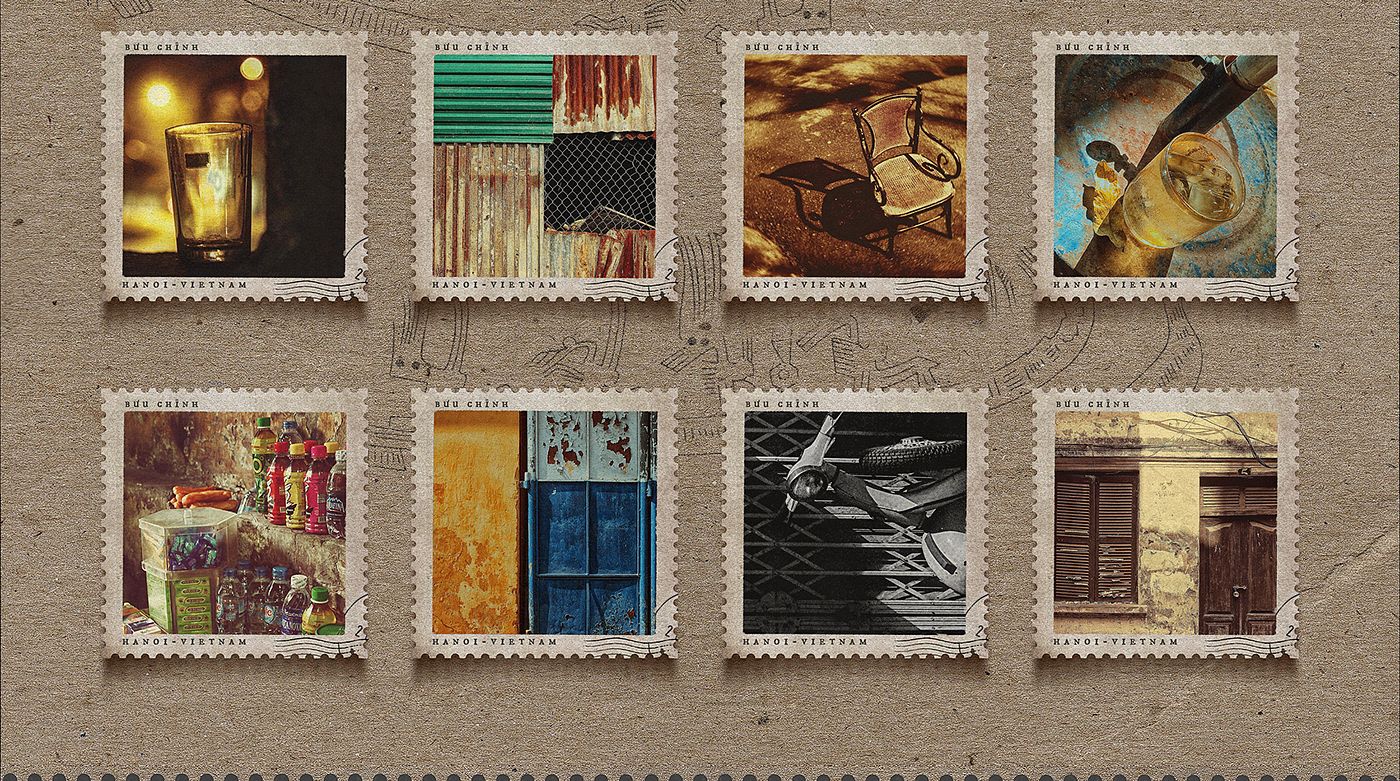 [Images via Behance user Duong Dao]
---

Related Articles:
---