Anyone who plays music in Hanoi will tell you it doesn't pay. Anyone who hosts shows in Hanoi will tell you that doesn't pay either. Anyone who has toured in Vietnam or the region will tell you it doesn't pay, and they just barely broke even on their trip to Saigon or Bangkok.
As a musician and one of the brains behind Rec Room, the DIY recording studio and production group active since 2014, Seb Urinovsky is well-versed in the financial difficulties of making music, performing it in public and creating opportunities for others to do so. Yet the live music scene in Hanoi is probably the strongest it has been in a decade, against all economic odds. Whereas a few years ago there was maybe one show a night, he says, these days you have to be more strategic in planning an evening out to see live music, because there are so many options.
With live music thriving in Hanoi, Urinovsky began thinking more about the challenge of the tour. The problem, as always, was money. For a single band, renting a van or buying plane tickets can be an expensive gamble, especially because outside of Hanoi and Saigon, there are few venues that can guarantee out-of-town musicians a decent crowd. Playing shows overseas in Kuala Lumpur or Singapore is fun, he says, but a lot of work—"a long way to go, and there's no cash in it," he tells Urbanist Hanoi.
One approach to the problem is to wait for audiences to appear in smaller cities and towns across Vietnam and demonstrate their willingness to pay to see live music. Another is what Urinovsky decided to do: get a really big bus, fill it with musicians, and travel all over Vietnam for a month, playing shows in places like Yen Bai and Thanh Hoa. It turns out that, like automobile manufacturers and industrial agriculturalists, touring musicians in a country with a developing live music scene benefit from economies of scale.
"That price you could be paying to fly to Bangkok or Kuala Lumpur or down to Hoi An, if we were to put that into a bus, and had more musicians, then get more gigs along the way, that kind of makes it more of an experience, more of a proper tour," Urinovsky said. "And it's more, I think, also more interesting for the venue as well."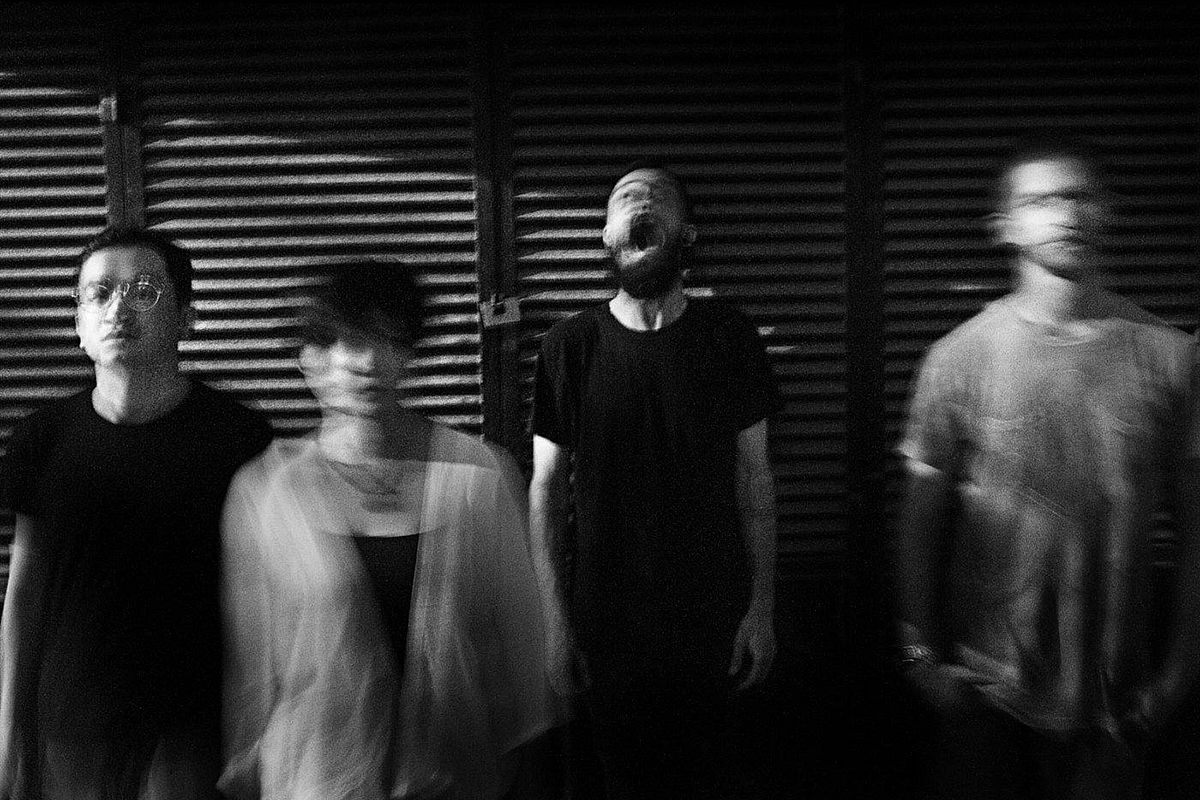 Starting on May 26, over 20 bands will begin their epic journey on the Rec Vietnam Road Tour 2018. Packing into the bus, a 45-seater sponsored by the Danish Embassy through an arts grant, will be electronic artist LinhHafornow, hip hop-reggae group Rebel Monk, rock group HUB, beatboxing duo Loopernatural, the Hanoi Dub Collective and others. (See the Facebook page for the complete line-up and schedule.)
They'll start with a show at Sidewalk, then head south for shows in Thanh Hoa, Ha Tinh and Dong Hoi. Da Nang, Hoi An and Hue will host the musicians for about a week before the return trip north. A break in Hanoi will include three shows before the bus gets back on the road, northwards to Hai Phong, Quang Ninh, Yen Bai, Tuyen Qang and Sapa. HUB Café will host the closing show on July 2, more than five weeks after the bus set out.
For organizers and participants, the event is an opportunity to expand the reach of Hanoi-based musicians and support venues, bands and music-lovers in other parts of the country. Nguyen Huy Tuan and Doan Khoa, the two members of Loopernatural, are both going on the whole tour. Tuan got the month off from his job as a teacher of Vietnamese for foreigners; other tour participants are joining for portions of it as their work schedules will allow. They hope the tour will inspire people who rarely get to see original, contemporary music performed live.
"I think Hanoi and Saigon have really good music scenes, but in many other places they don't know much about live, original music. There are just covers of a lot of famous songs or they listen to DJ's," Tuan said.
Trang Chuoi, a veteran of the Hanoi music scene and Urinvosky's wife, is one of the organizers of the tour and will also be performing with punk-electronic band MXM. She said that planning gigs outside of major cities is "a bit risky," but that between the promotional efforts of the Rec Room team and local hosts, she was optimistic about turnout.
Loopernatural expressed no concern about finding an audience—nor any other aspect of the five-week undertaking. "If no one watches us then the rest of the tour will watch us," Tuan said. " So we already have an audience."
The tour could also foster new collaborations and cooperation within the Hanoi music scene. Tuan and Khoa, who said that at some of their gigs they are the only Vietnamese group performing alongside expat bands, hope it will help unite the frequently-divided local and foreign music scenes.
Bo is also hopeful that the tour will foment new relationships and projects. Some of the participating bands have never toured together before, and while many musicians know each other from gigs, they don't have many opportunities to talk in-depth. Is there any friendship alchemy better than an extended road trip, with miles of Vietnamese highway and nothing but time stretching between gigs? It's a simple endeavor, Urinvosky points out:
"Fifteen to 20 people on a bus. What could go wrong?"
---

Related Articles:
---