Shinji Tsuchimochi's ukiyo-e illustrations breathe nostalgia into Japan's cool and modern capital.
It's easy to be overwhelmed by Tokyo's frenetic way of life, with its iconic Shibuya crossing, nightlife in upscale Roppongi, or the excitement of bustling Akihabara. But right next to high-rises and walls of noise, mellow fragments of the Edo period still linger in what is now known as shitamachi (meaning "the low city," or "downtown"), the eastern side of Tokyo.
According to the Japanese outlet Excite News, when Shinji Tsuchimochi moved to the area a few years back, he began a habit of strolling around and taking photos of the surrounding neighborhoods. As an illustrator, he gradually turned these photos into digital paintings, which quickly gained traction in the Japanese Twitter-sphere.
Each illustration required Tsuchimochi's utmost effort. "I did not trace the photos, but studied them closely as I redrew the scenery on paper. For me, without tracing, all the mistakes and skewed lines that I made were the interesting parts," he said in Japanese to the news source.
"The reason why shitamachi became the main theme of my work is less because it's a subject still untouched by many, but rather because it suited me well," Tsuchimori added.
The hundred illustrations took him almost three years to finish. While their motif follows the classic One Hundred Famous Views of Edo by the Japanese artist Utagawa Hiroshige, Tsuchimochi revealed that his ukiyo-e style also took inspiration from the French bandes dessinées tradition, and from Van Gogh's oil painting techniques.
100 Views of Tokyo was published in 2016, and is now available in English and Japanese.
See more of Tsuchimochi's art via his Behance profile.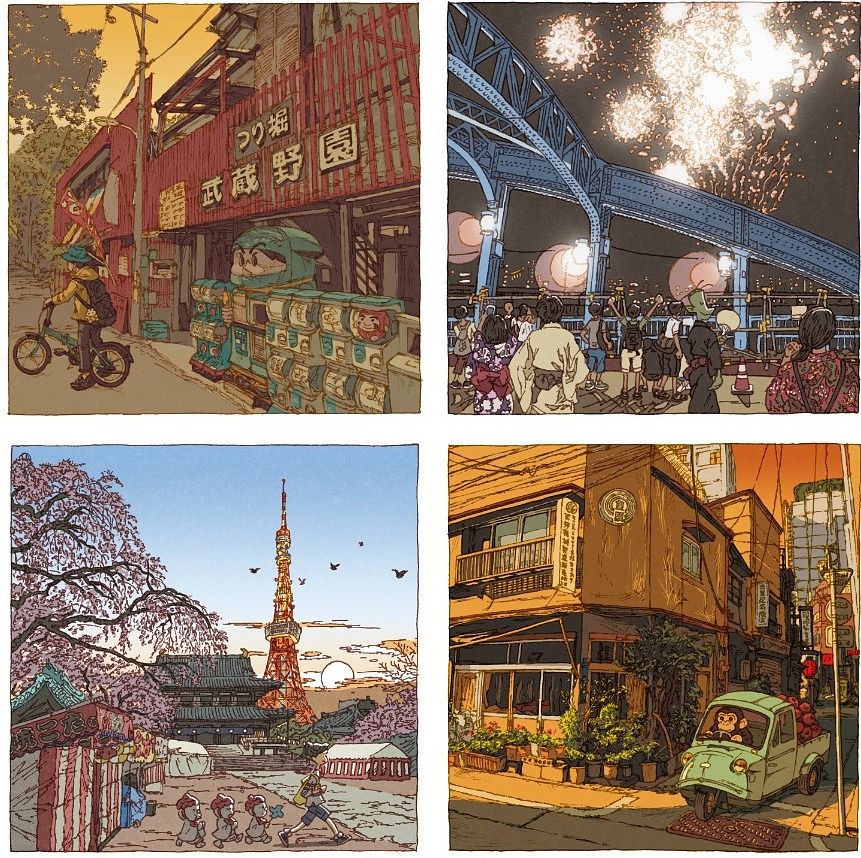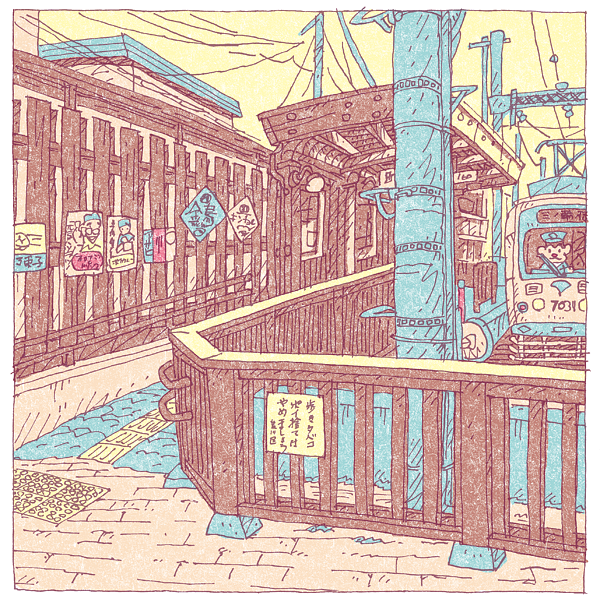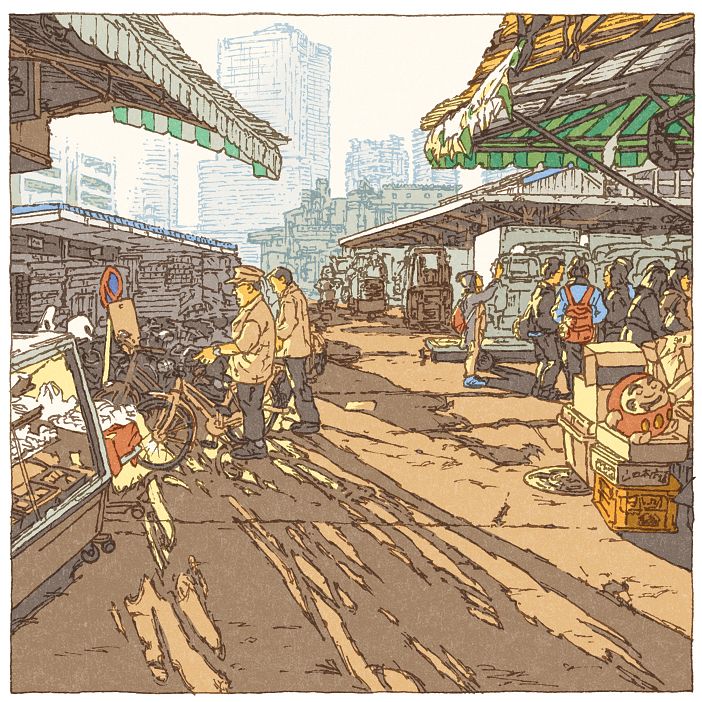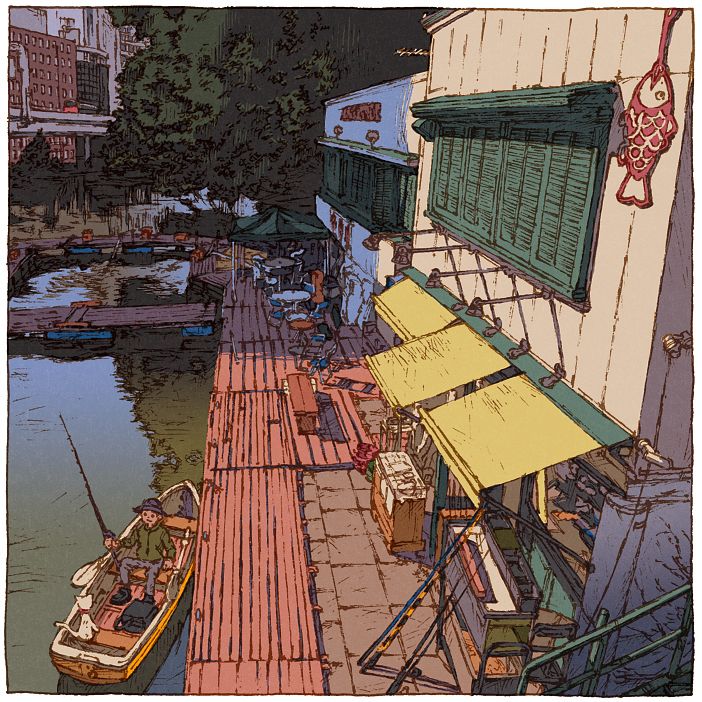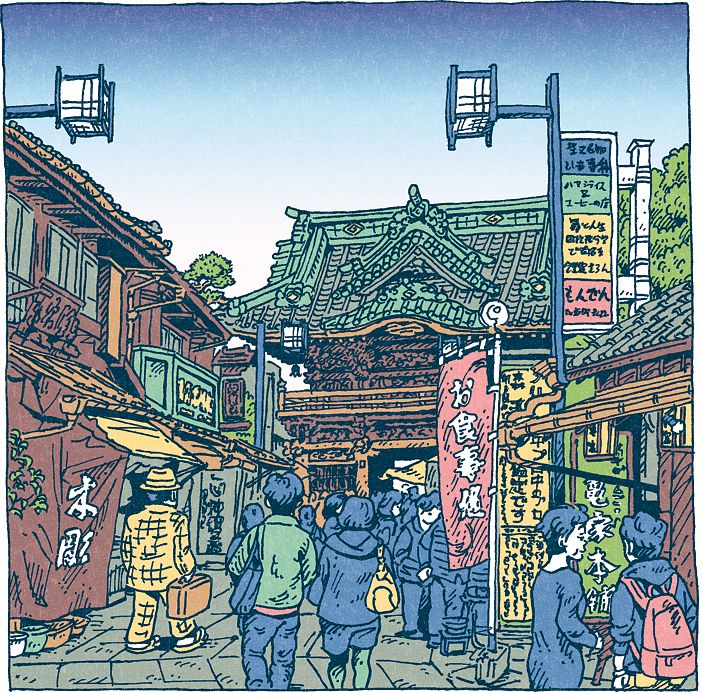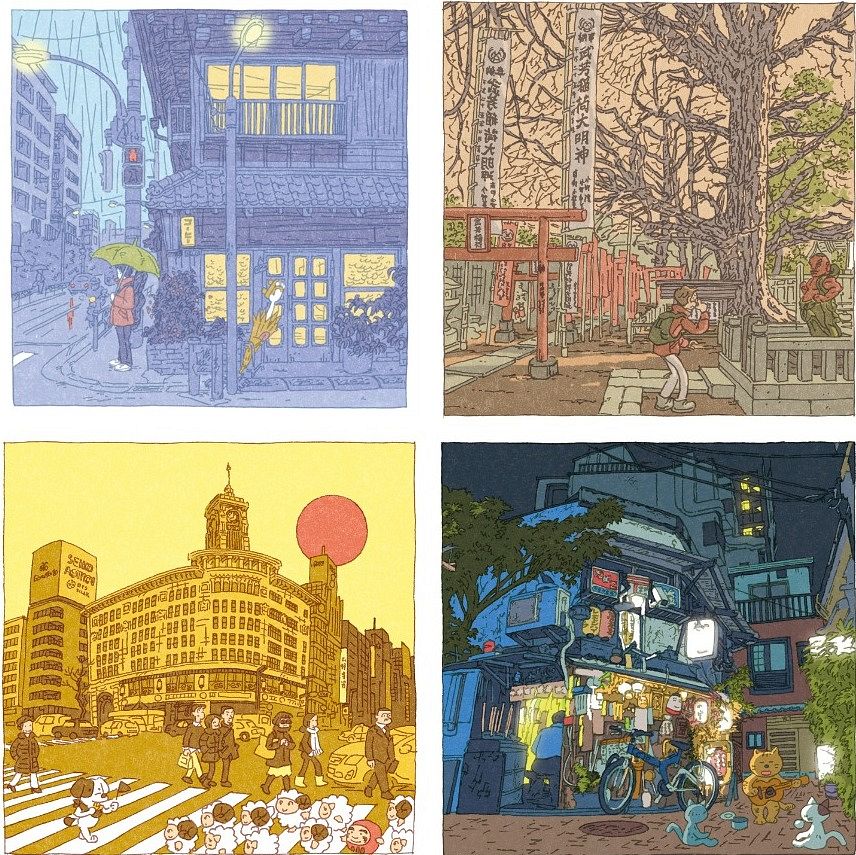 [Photos via Spoon & Tamago]
---

Related Articles:
---