Details

Published on Tuesday, 12 March 2019 15:41
Written by Urbanist Hanoi.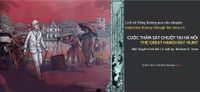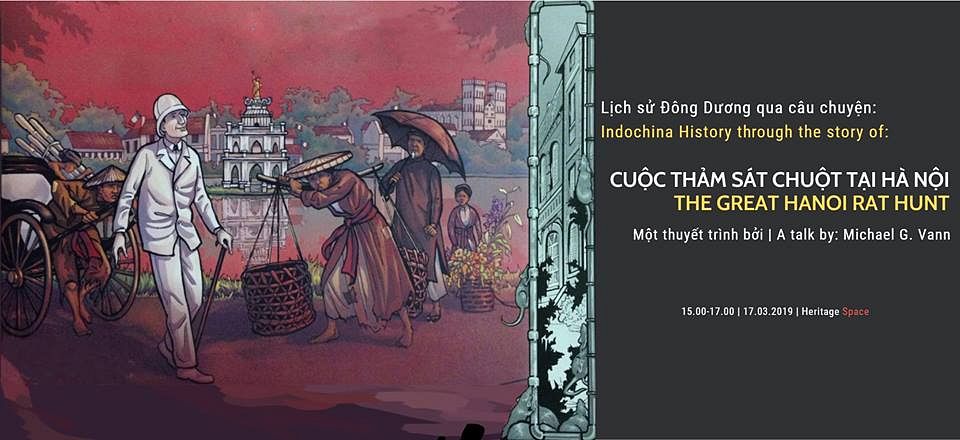 Following the series of exchanging knowledge and interdisciplinary conversation (HS-Talk) 2019, Heritage Space is pleased to present "Indochina history through the story of: The Great Hanoi Rat Hunt" a presentation and exchange of Michael G. Van, Professor of History & Asian Studies Program at Sacramento State University. The Talk takes place with the coordination of Thien Tran.
Time: 15:00 - 17:00, Sunday 17.03.2019
Venue: Heritage Space Library, Dolphin Plaza, 6 Nguyen Hoang, My Dinh 2, Nam Tu Liem, Hanoi
Register here: http://bit.ly/2Xihpa8

• The Talk opens up to 150 first registrations.
• Entry fee: VND 80,000 / VND 50,000 (for students and Heritage Space members, please present the card upon checking-in).
• Language: English, with Vietnamese translation

CONTENT:
The Great Hanoi Rat Hunt: Empire, Disease, and Modernity in French Colonial Vietnam tells the darkly humorous story of the French colonial state's failed efforts to impose its vision of modernity upon the colonial city of Hanoi, Vietnam. Part of Oxford University Press' Graphic Histories series, this book offers a case study in the history of imperialism, highlighting the racialized economic inequalities of empire, colonization as a form of modernization, and industrial capitalism's creation of a radical power differential between "the West and the rest." On a deeper level, The Great Hanoi Rat Hunt examines the contradictions unique to the French Third Republic's colonial "civilizing mission," the development of Vietnamese resistance to French rule, and the history of disease. While the book is based upon over two decades of scholarly archival research in Vietnamese and French archives, The Great Hanoi Rat Hunt uses the genre of comics to tell the story of Vietnam's capital under French colonial rule. The book is also a celebration of Hanoi's rich architectural tradition and the reliance of its residents.

The book is, in many ways, Michael G. Vann's love letter to Hanoi.

ABOUT SPEAKER:
Professor Michael G. Vann of California State University, Sacramento, was born in Honolulu, Hawaii and earned his Ph.D. in history at the University of California, Santa Cruz, in 1999. Vann lived in Hanoi in 1997 and has returned to Vietnam several times. He has taught at several universities in Northern California and Asia, including East China Normal University in Shanghai, Universitas Gadjah Mada in Yogyakarta, and Paññāsāstra University of Cambodia, Siem Reap. Vann has been awarded three Fulbright grants (France, Indonesia, and Cambodia), a research fellowship from the Council of American Overseas Research Centers, a Center for Khmer Studies senior researcher fellowship, and fellowship from the Korea Society. His research on the French colonial empire and the history of Southeast Asia during the Cold War has been published in several book and over two dozen academic journals. His most recent book, The Great Hanoi Rat Hunt: Empire, Disease, and Modernity in French Colonial Vietnam, draws on over two decades of research in Vietnamese and French archives. Vann's current research compares the representation of mass violence in Vietnamese, Cambodian, and Indonesian museums.

ABOUT HS-Talk:
"HS-Talk" is a series of presentation and interdisciplinary exchanges between experts from various fields such as Arts, Aesthetics, Architecture, Environment, Economics, Sociology, History, Literature, Philosophy, etc and audiences. The Talk series is built to open up the multidimensional dialogue between academic and practical fields, creativity and research, thereby moving towards eliminating gaps and isolation in the commune and create inspiration in many dimensions to many diverse communities today.

--------

Media partner: Hanoi Grapevine
Sponsor: TID Group, Dolphin Plaza
Sunday, March 17
3:00pm - 5:00pm
Savage | 112 Xuan Dieu, Hanoi