Details

Published on Tuesday, 10 July 2018 16:23
Written by Saigoneer.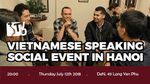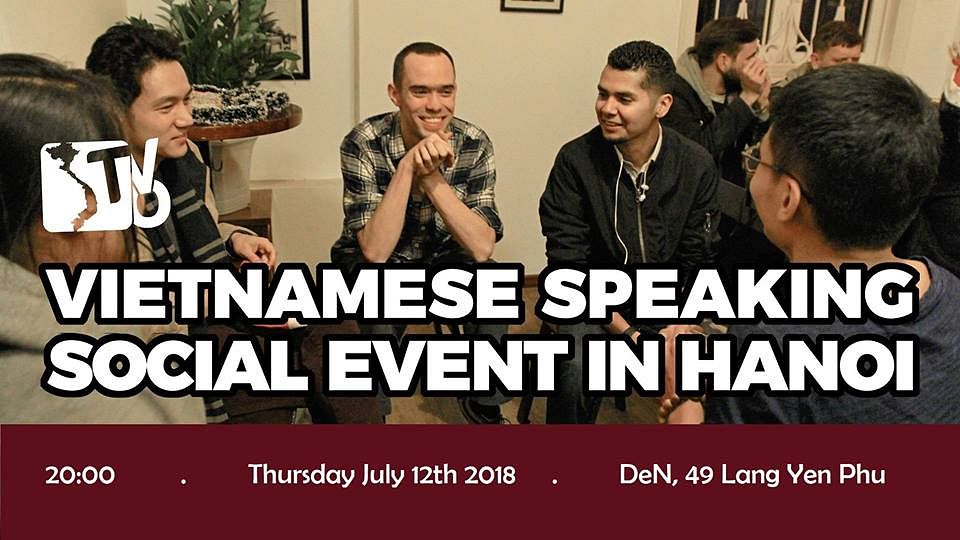 From the organizer: Xin chào! We are Tieng Viet Oi - Vietnamese Lessons - a Vietnamese teaching group based in Hanoi, Da Nang, Hoi An and Ho Chi Minh City.
We had an incredible time with you at our Vietnamese Speaking events last month in Hanoi and we would like to invite you all to our 4th event at:
Time: 8PM -11PM Thursday, 12th July
Location: DeN, 49 Lang Yen Phu

Join our event and you will have chance to:
(1) PRACTICE your VIETNAMESE speaking skills by talking to local people, students and teachers of TVO, FOR FREE
(2) MAKE new FRIENDS
(3) Get 10% OFF your FIRST VIETNAMESE COURSE with TVO

All levels are welcome! If you've already known some or a lot of Vietnamese, đến nói chuyện nhé! OR if you're a complete beginner, don't worry, you'll probably learn a lot of useful stuff from other people.

Please click "going" if you'd like to join so that we can estimate the number of people and arrange accordingly. Feel free to share and invite your friends.

If you need anything, please send us a message or contact us via info@tiengvietoi.com.

Visit our website to learn more about us: www.tiengvietoi.com
Hope to see you there! :)
TVO team.
Thursday, 12 July
8:00pm - 11:00pm
DeN | 49 Làng Yên Phụ, Hanoi