A development project that officials nipped in the bud earlier this year is being reconsidered once again as Hanoi authorities search for new investors for the controversial plan.
If built, the structure will float atop a 19-hectare lake in the country's capital and contain a 2,000-seat theater, an ice-skating rink, offices, an incubation hub and a cultural center. The modern, six-story structure would also have means for mitigating flooding.
In June, public criticism convinced officials to cancel the project which, at the time, was being led by an Australian architectural firm. Many questioned the need for yet another lotus-themed structure, especially one whose modern features clash with the traditions embodied by the iconic plant.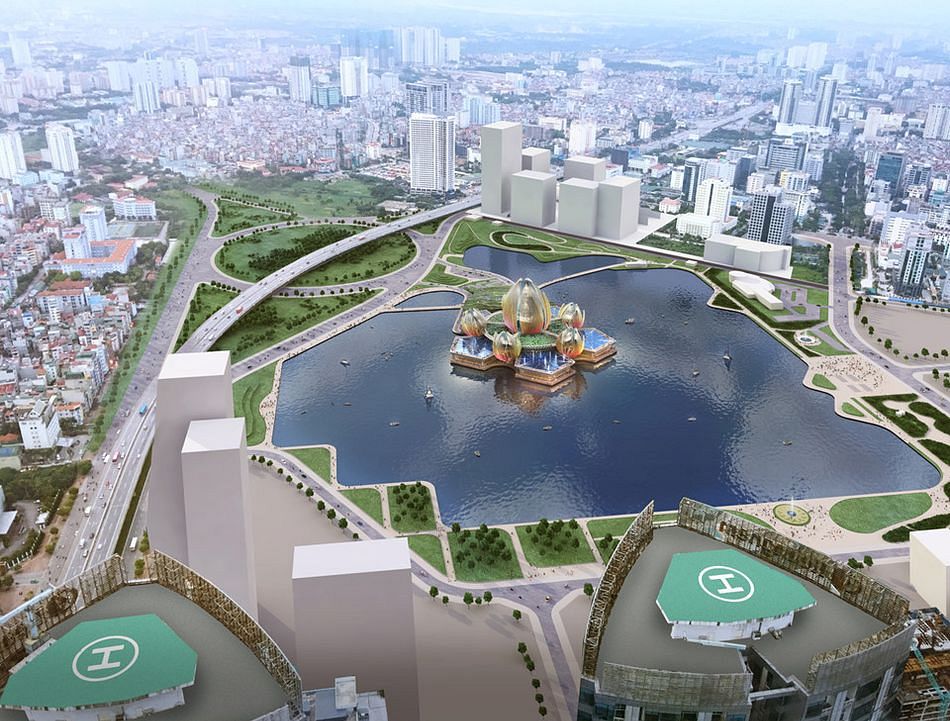 The Department of Planning and Investment, however, is now looking for a new investor, Dan Tri reports. The project would not be cheap; estimates are currently at US$104 million. The complex, which would be the largest of its kind in Hanoi, would reportedly cater to nearly 25,000 tourists and locals in the city.
[Top photo via Planbee]
---

Related Articles:
---