Details

Published on Tuesday, 09 October 2018 15:00
Written by Urbanist Hanoi.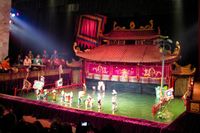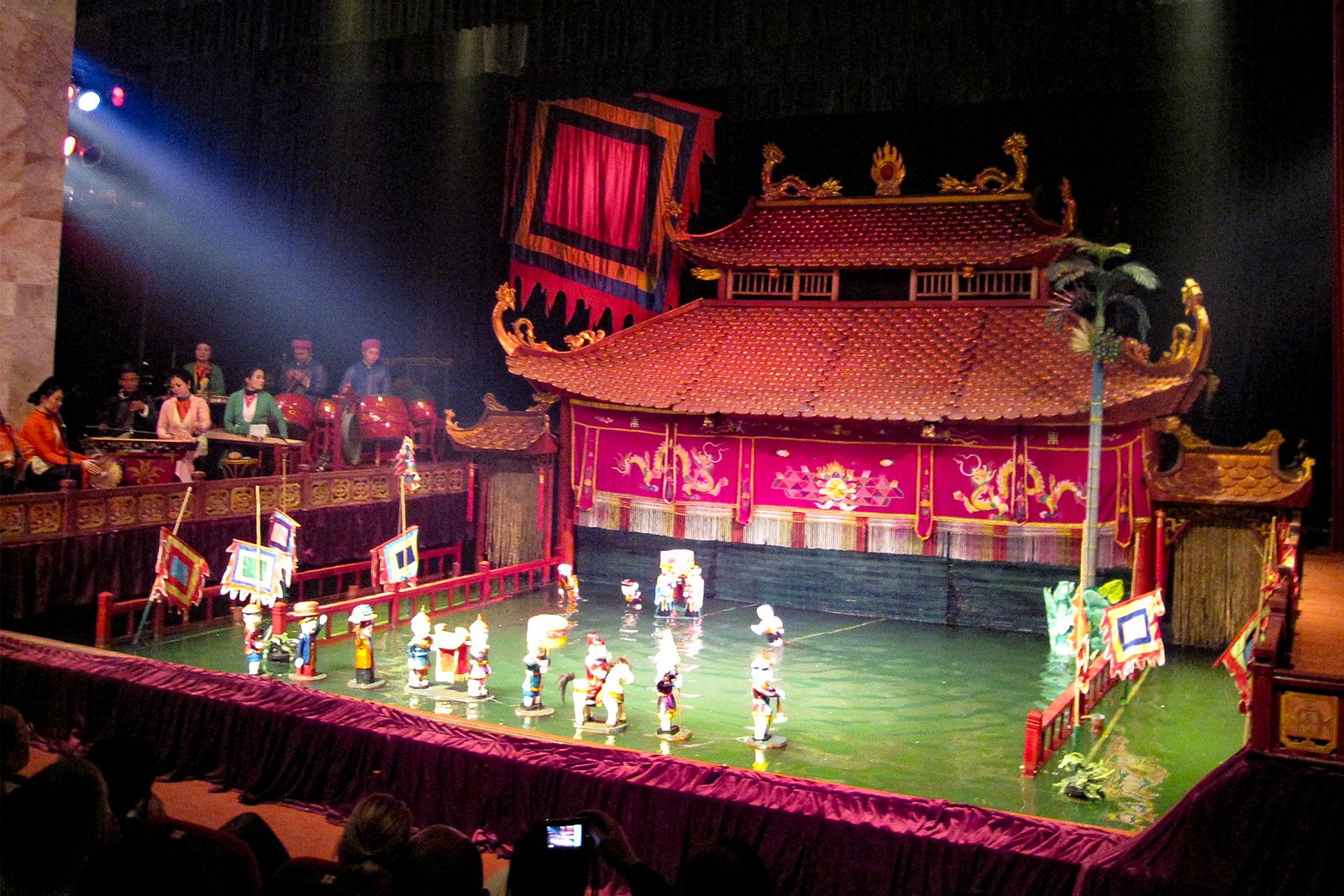 Around 100 puppeteers from Cambodia, Laos, the Philippines, Thailand, Belgium, France and Brazil will all be taking part in the festival.
According to Vietnam News, The event opened last night at Au Co Theatres and will run until October 15. Local Vietnamese groups taking part include the Thang Long Puppetry Theatre, the Vietnam Puppetry Theatre, and the Ho Chi Minh City and Hai Phong puppetry art troupes.
A myriad of styles will be on display, such as water puppets, shadow puppets, black puppets, hand puppets and mask puppets, with awards given for the shows and artist troupes.
The 45-minute show Cong Chua Toc May (Tangled Princess), which is produced by the Thang Long Puppetry Theatre and combines multiple forms of the art, is expected to be one of the more unique plays in the program as it focuses on climate change.
"The story of the show is about pollution, forest fires and climate change," Nguyen Phuong Nhi, one of the production's co-directors, told Vietnam News. "But characters like the princess, prince and wizard will entertain young audiences."
Cong Chua Toc May will be performed at 9am on Tuesday at 57B Dinh Tien Hoang Street. Nhi hoped that through fairy tale characters such as mermaids, princesses and witches, along with animals familiar to children like puppies and crows, the play will convey a message of combating climate change, of protecting the environment and saving energy.
Some of the festival's most impressive shows will be selected for repeat performances in Vinh Phuc and Ninh Binh provinces.
Water puppetry has a rich heritage in Vietnam, dating back at least as far as the 11th century, and once proved a popular source of entertainment both in royal courts and for peasantry in the countryside.
[Photo via Wikipedia]
---

Related Articles:
---