Ever since the closure of Zone 9, Hanoi's young artists have been longing for a new spot to rise from the ashes and fill the hole the defunct art hub left in the capital's creative landscape. Creative City represented that for a while, but new quarter Sixty Square is becoming a truly authentic and exciting alternative.
Dong Da District is the ideal spot for it – the area embodies Hanoi's hustle and bustle. In narrow alleys south west of the train station, locals dry clothes on bar-clad windows, shops spill into the streets and dogs play between rushing motorbikes. In one tranquil corner, an achingly hip courtyard of art spaces has slowly come to life.
Despite opening just eight months ago, the area has developed a devoted following among Hanoi's youth. Left abandoned following use as a post office during French colonial rule, the crumbling, egg-yolk buildings have been transformed into bohemian cafes, a tattoo parlor, vintage clothing stores, a recording studio and galleries by a community of young creatives.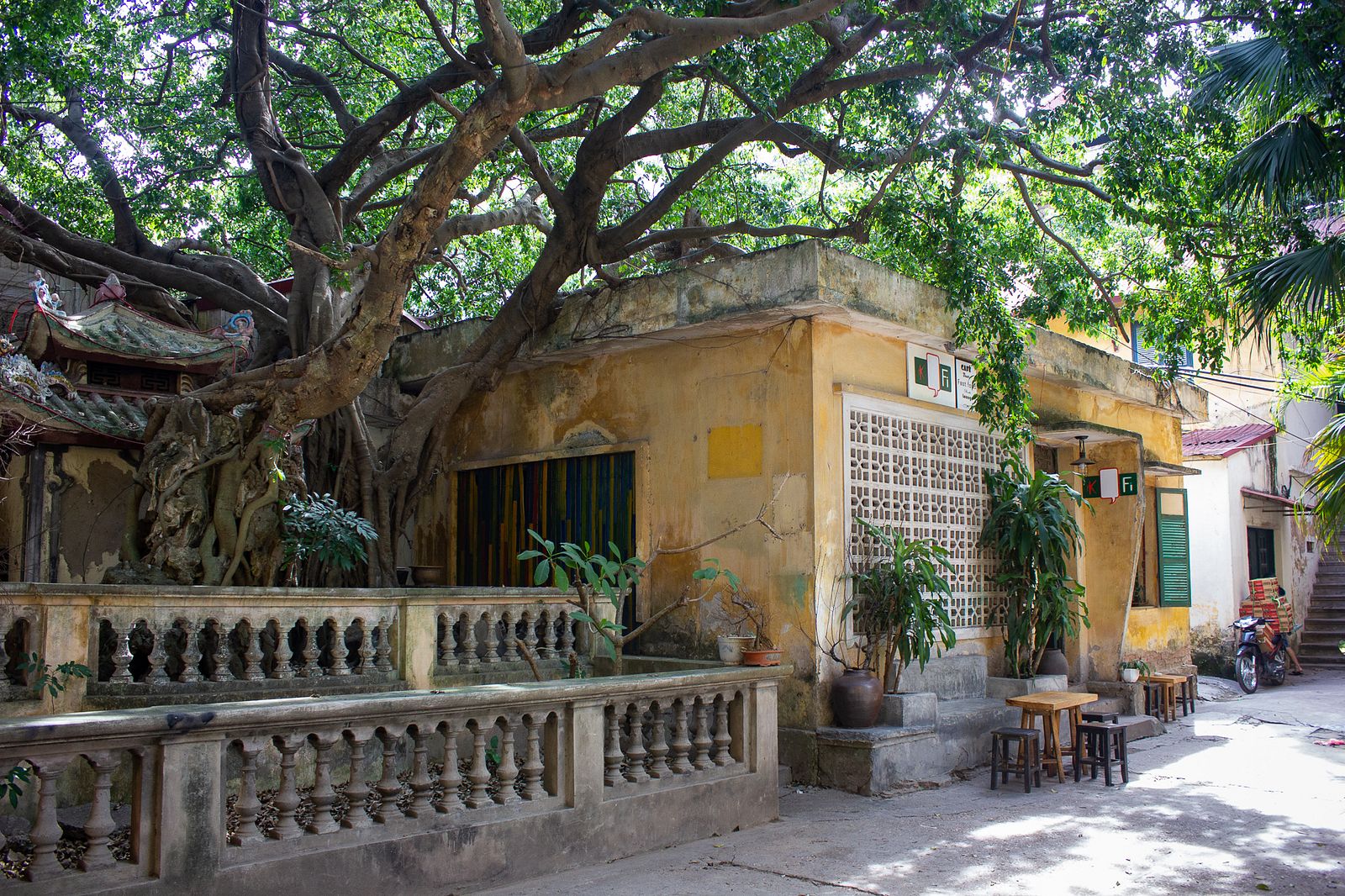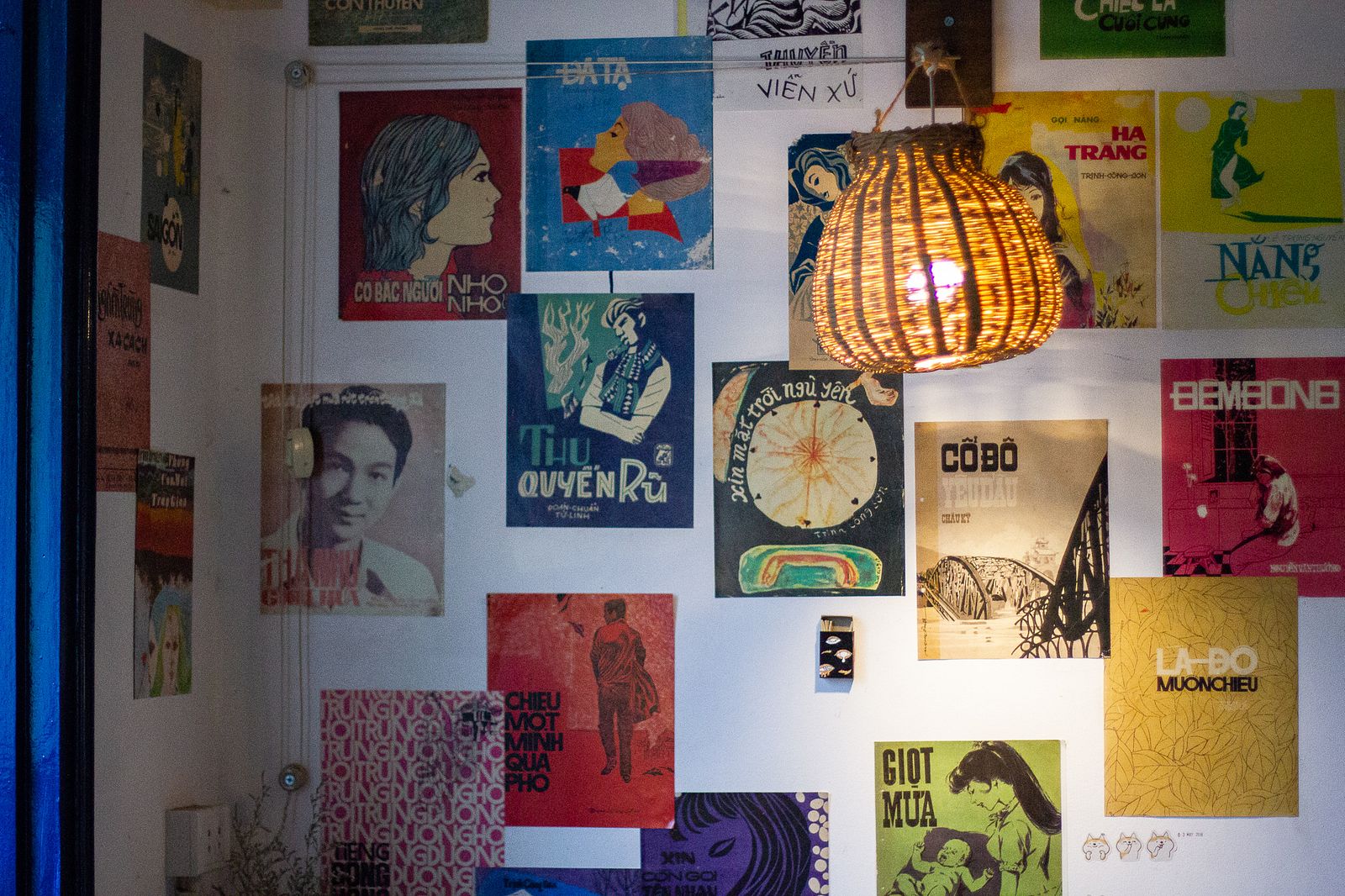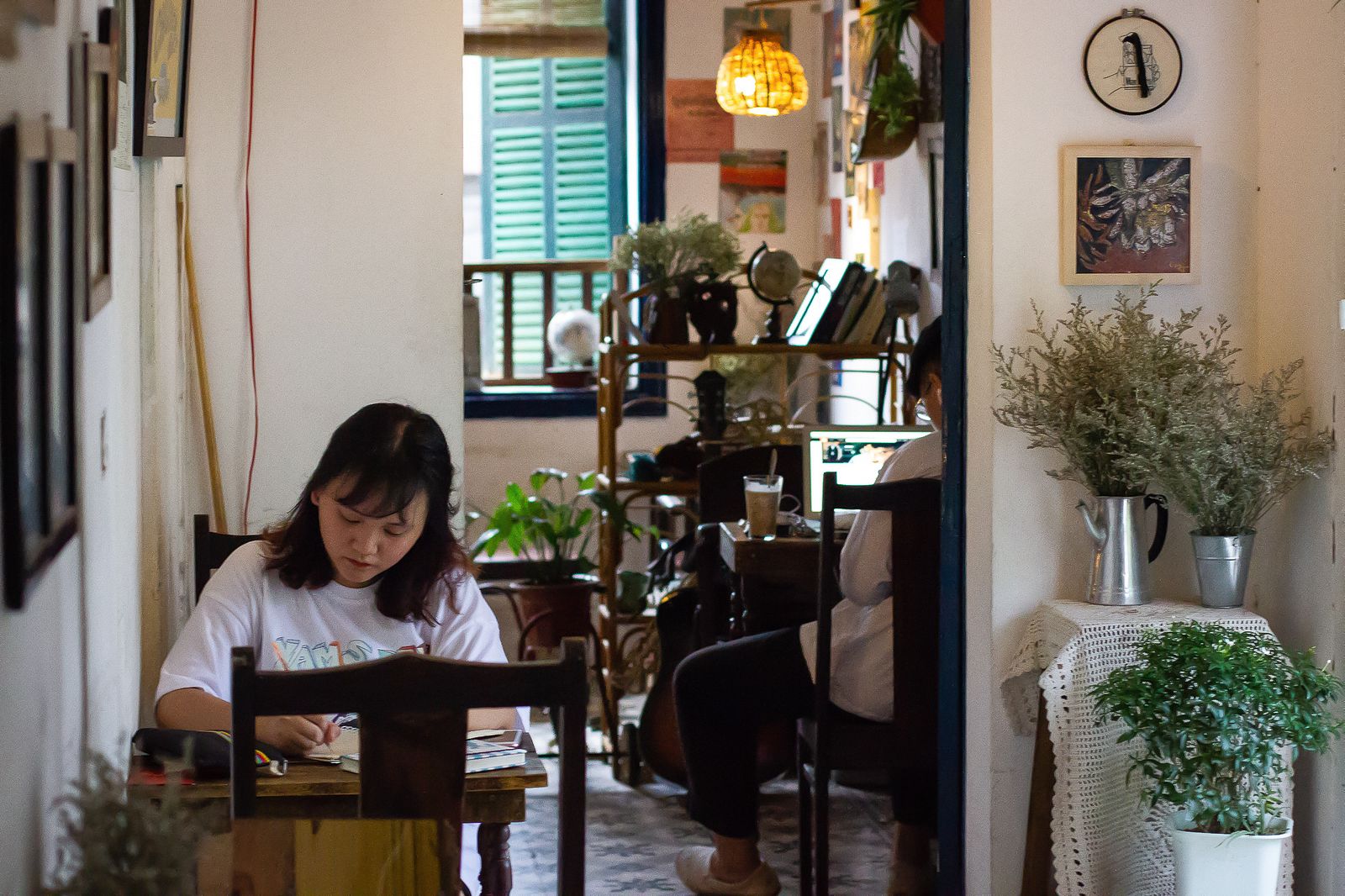 The whole area is an Instagrammer's wet dream – palm trees grow beside overhead walkways connecting the two main buildings, while Saigonese pop-art covers the white walls of café Quan Cam. A huge banyan tree spreads over a small temple and Kofi Café, the inside of which is covered with the skeletons of old vines and photography developed by neighboring X-lab studio. Outside, customers drink coffee or even egg beer beside a viridescent pond.
Last year, a collective of ambitious young artists gained permission to transform the abandoned space. In the process, they created a community committed to offering platforms for artistic expression, and the end result serves as a powerful reminder of the vibrancy of Vietnamese youth.
For Nguyen Dang Duc Minh, the owner of Quan Cam, the potential for the square is clear. "It's hard to find buildings like this in Hanoi," he told Urbanist Hanoi. "I don't think too much about 'what is art?' I just do what I love… and I think this is art."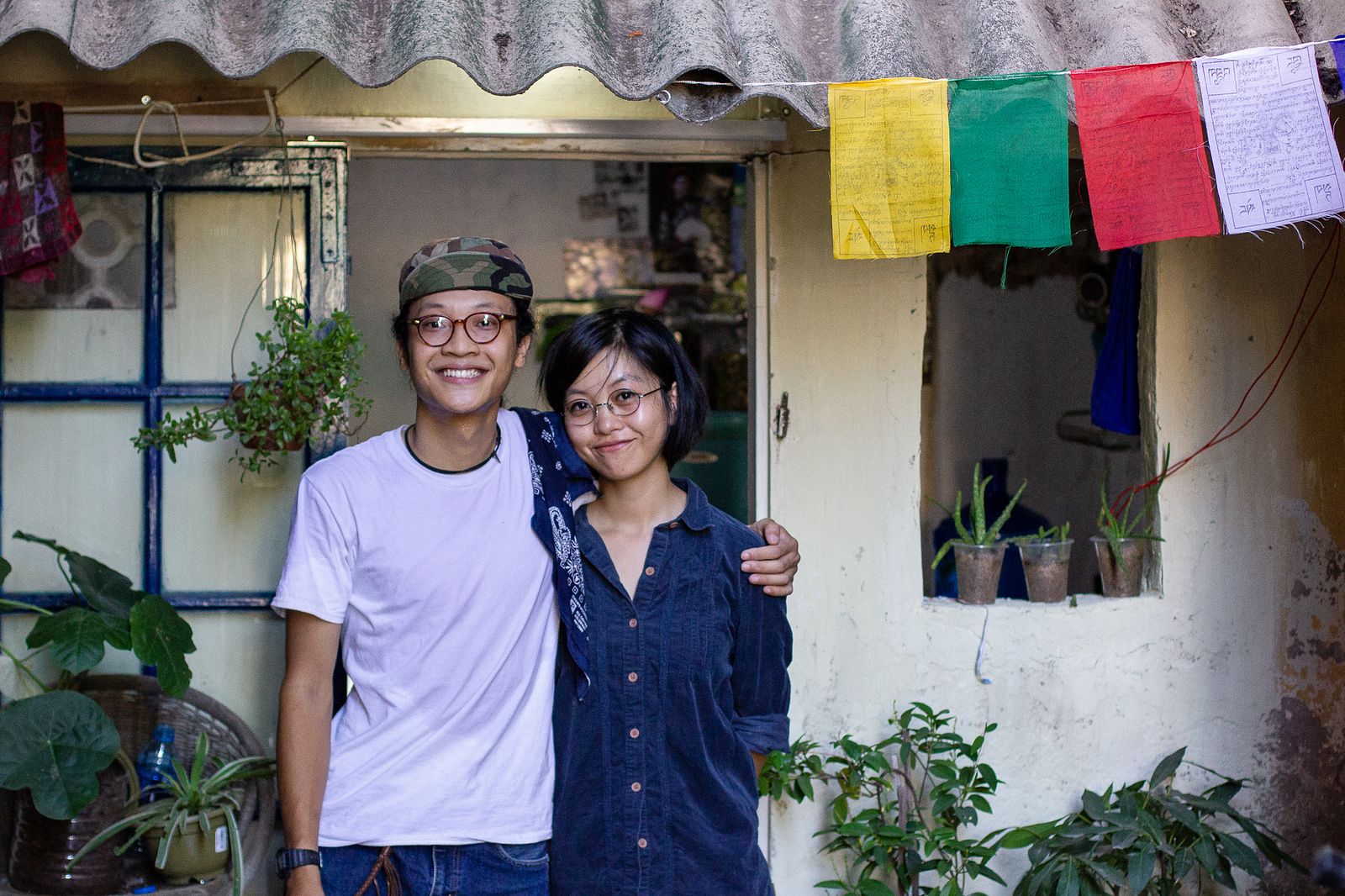 Antique furniture, musical instruments, and plants adorn every corner of Quan Cam and besides them, customers chill and play music together. A singer himself, Minh has always wanted to have a place where he can showcase traditional Vietnamese music to young people.
In nearby attic and art gallery Tinh Dau – the name literally translates to 'first love' – fine art graduate Nguyen Hung Giang aims to create a space that supports aspiring painters. He says people usually feel disconnected from artists at galleries, and this is the opposite of what he wants. His vision is to bring people together, to make connections and grow a community.
"Artists can be scared to show work," he said, "we never think a piece is finished, and I would feel very sad if these artworks had nowhere to be seen."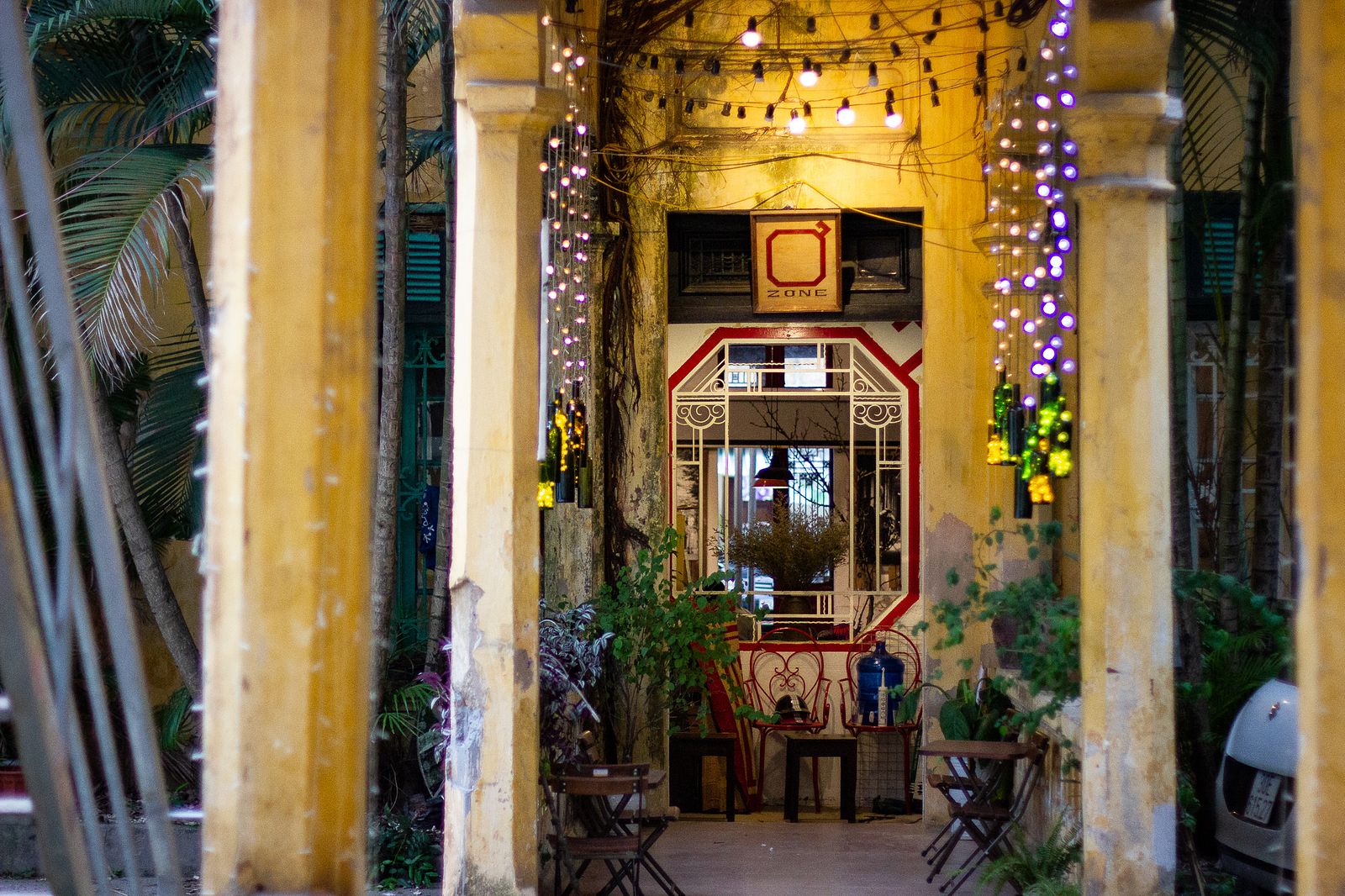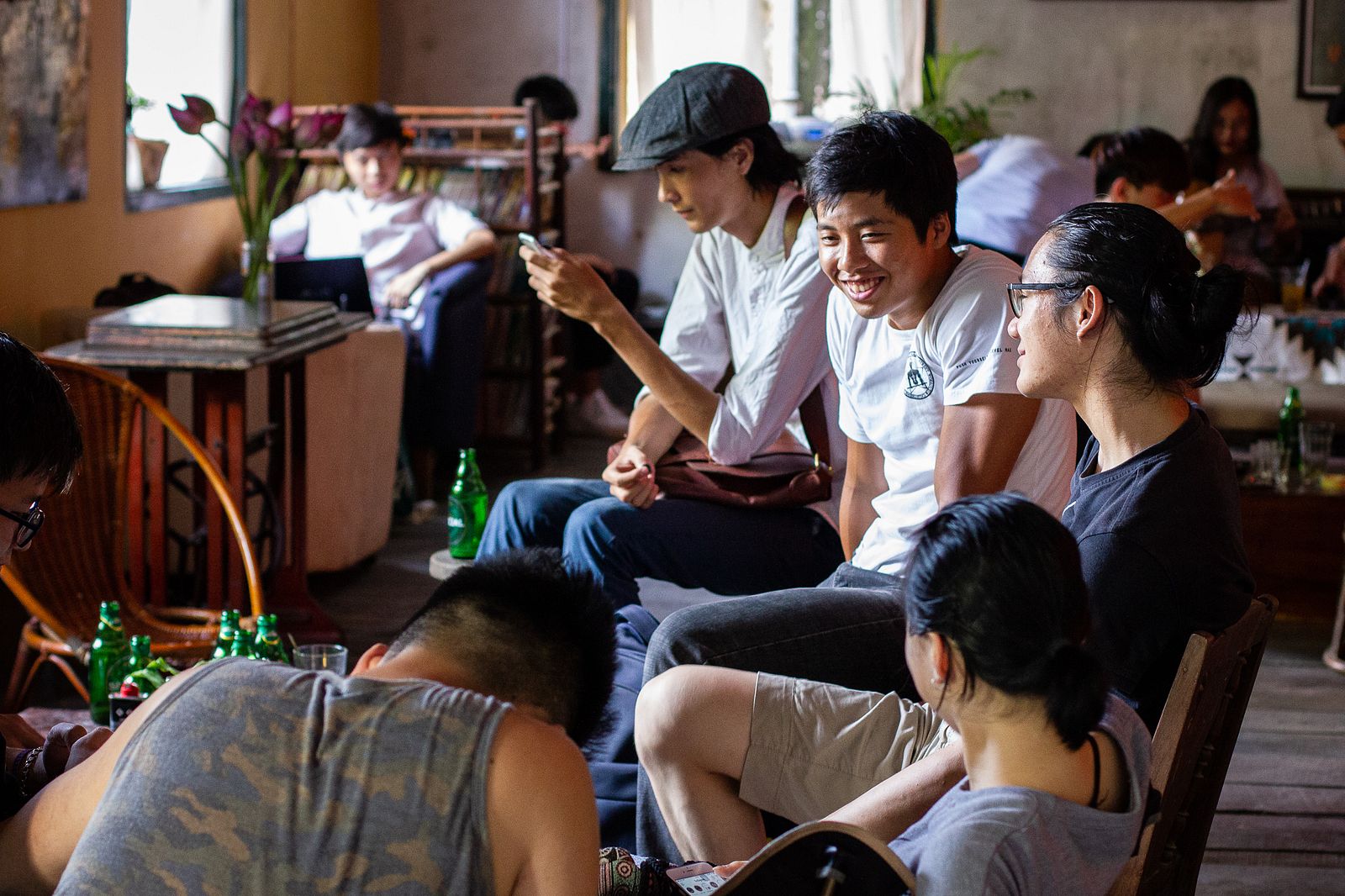 His comments recall a quote attributed variously to Picasso or French author Paul Valéry that "art is never finished, only abandoned." In the case of Sixty Square, that same sense of impermanence applies in a way many might not fully realize.
According to Minh, one of the first people involved in the space, there is a timer on the entire project. The building, he says, will be destroyed in a few years - the government has given them a short lease with the intention of demolishing the building and creating a new post office on the site.
"It's really sad because when you come in here, it's really peaceful," said Giang, who also lamented the loss of Hanoi's historical buildings.
And yet, among those who helped create the area, a sense of optimism remains. An exciting throng of artists are gathering here, and no matter what happens to the buildings, the connections formed here will inevitably lead to future collaborations and projects. As in the case of Zone 9, Hanoi's creative communities will find ways to thrive and adapt even in the face of adversity.
Sixty Square can be found at 60 Tho Quan, Dong Da, Hanoi.
---
Related Articles:
---