Beginning this Thursday and stretching over three days, the event taps into a niche, yet growing, subculture in the capital.
According to co-organizer Ed Weinberg, "A zine is a creator-made, small print-run magazine that doesn't have a profit motive in mind. What this effectively means is that the zine maker can say what they want to say without compromising to suit readers, editors or publishers' expectations."
"The format," he added, "has had a good track record of empowering those not typically represented in mainstream media, including groups from feminists to anarchists to punk music-listeners to people who really, really love the color gray."
The event, titled "Freaky Zine Week," is being organized by Hanoi Zine Library and will take place on three separate days in three different, art-focused venues.
On Thursday, from 7pm to 10:30pm, visitors will be able to enjoy a 'Zine Vine,' which is formed on a steel cable running down four stairwells in chicken-themed café Gà Phê. The event will also feature talks by award-winning comic artist Nguyen Thanh Phong and long-time comics zine maker Linh Rab. The talks will be followed by a "comix jam" – a group-led, collaborative comic-making activity. Registration is required to attend the event.
Saturday sees the event moving to Heritage Space. From 1pm to 6:30pm, there will be talks from local zine makers Ian Quee (Hai Ba Trung, Manpuccino zines), Bex Hughes (Made in Vietnam zine), Danni (Saigon — A Blast Nostalgic songbook) and Duy Trong (Public Pavement – a zine on Vietnam's hardcore music scene).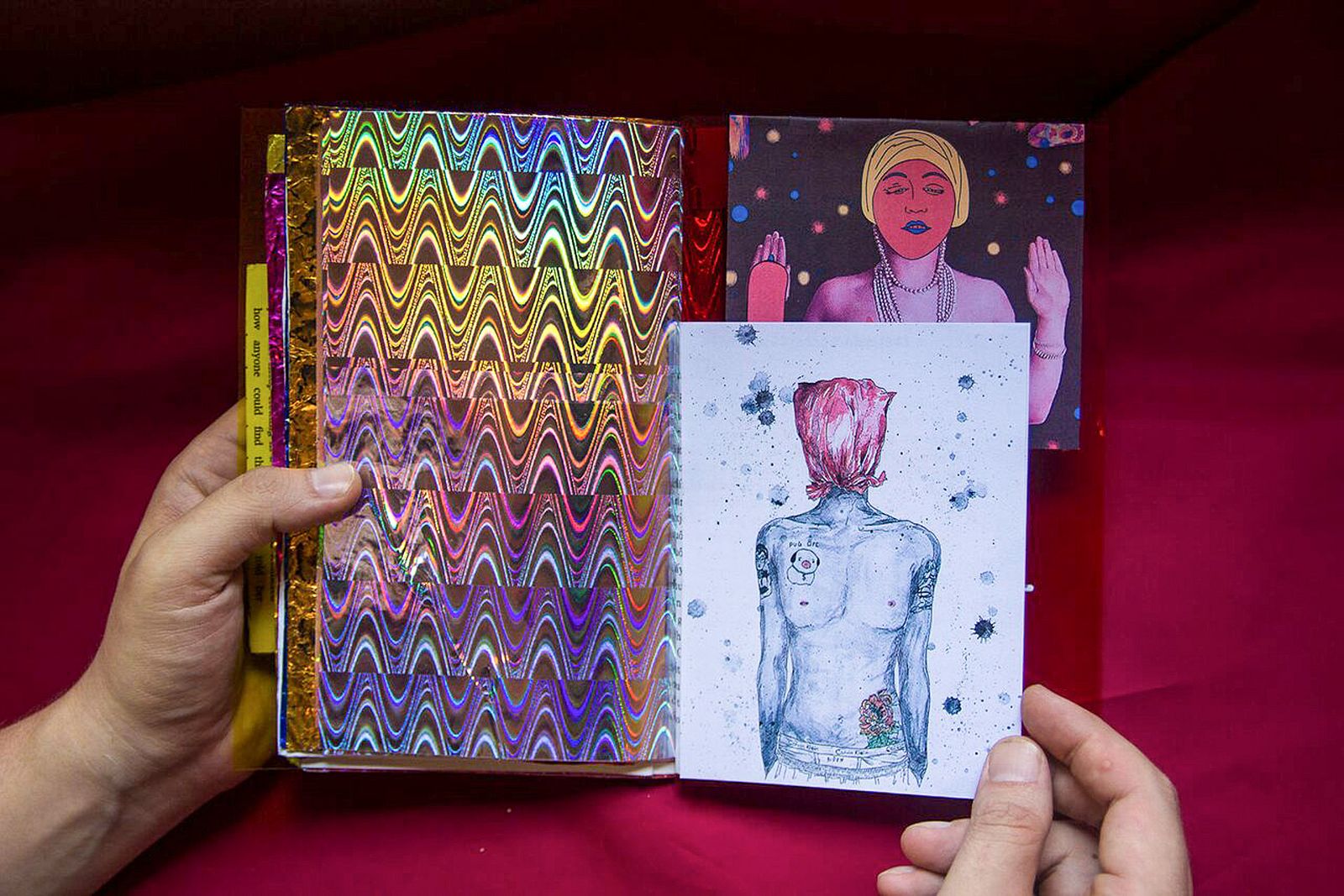 There will also be a short history of Vănguard, Vietnam's premier LGBTQ compilation zine, which has made international waves in the representation of Asian queer culture, and an open call for submission to the new issue. This will be followed by a 'queer culture jam' – an open forum for queer artists to meet and create art together.
The final day of the festival will take place on Sunday from 2pm to 10:30pm in Gác Cầm - Tình Đầu gallery in the 60 Square art quarter. Zine maker Dinh Nhung will bring her Bàn Lộn "Vagina Talks" project into the space, which last year brought 300 vagina depictions into Nha San Collective's gallery and spaces in Saigon and Berlin. For the zine-making portion, Hanoi Zine Library will lead people in a series of authentic 'connection games,' and then ask them to create personal zines based upon the experiences of a partner they meet in the games. The festival will close with a cosplay dance party and drum circle.
---

Related Articles:
---