When paired with artistic creativity, common food and drink names can become symbols of cultural re-imagination. The following illustrations successfully capture the past while also appearing youthful and mesmerizing.
Dao Duy Duong, a 28-year-old Hanoian graphic designer, decided to embark on a typography project in the hope of conveying the uniqueness of Hanoi's cuisine and youth culture to foreign friends and designers.
The cursive style of his illustrations is reminiscent of chính tả (Vietnamese handwriting) lessons on placid school days. Behind the text, plastic stools and chairs and stained concrete walls provide a backdrop of nostalgia.
It is in this humble setting that the graffiti-like words are vibrantly displayed. Their colors and textures, resembling actual food and drink, are bright and zesty beside vividly drawn ingredients.
The illustrations surfaced on the web around October 2013 and quickly gained favor from young adults and local designers. They have also been featured in Germany's PAGE and DM Mobile magazines, as well as by Malaysia's Limkokwing University of Creative Technology.
It is artworks like these that make us feel alive. We see our cultural values inspiring youth and bringing communities together while evolving in the process.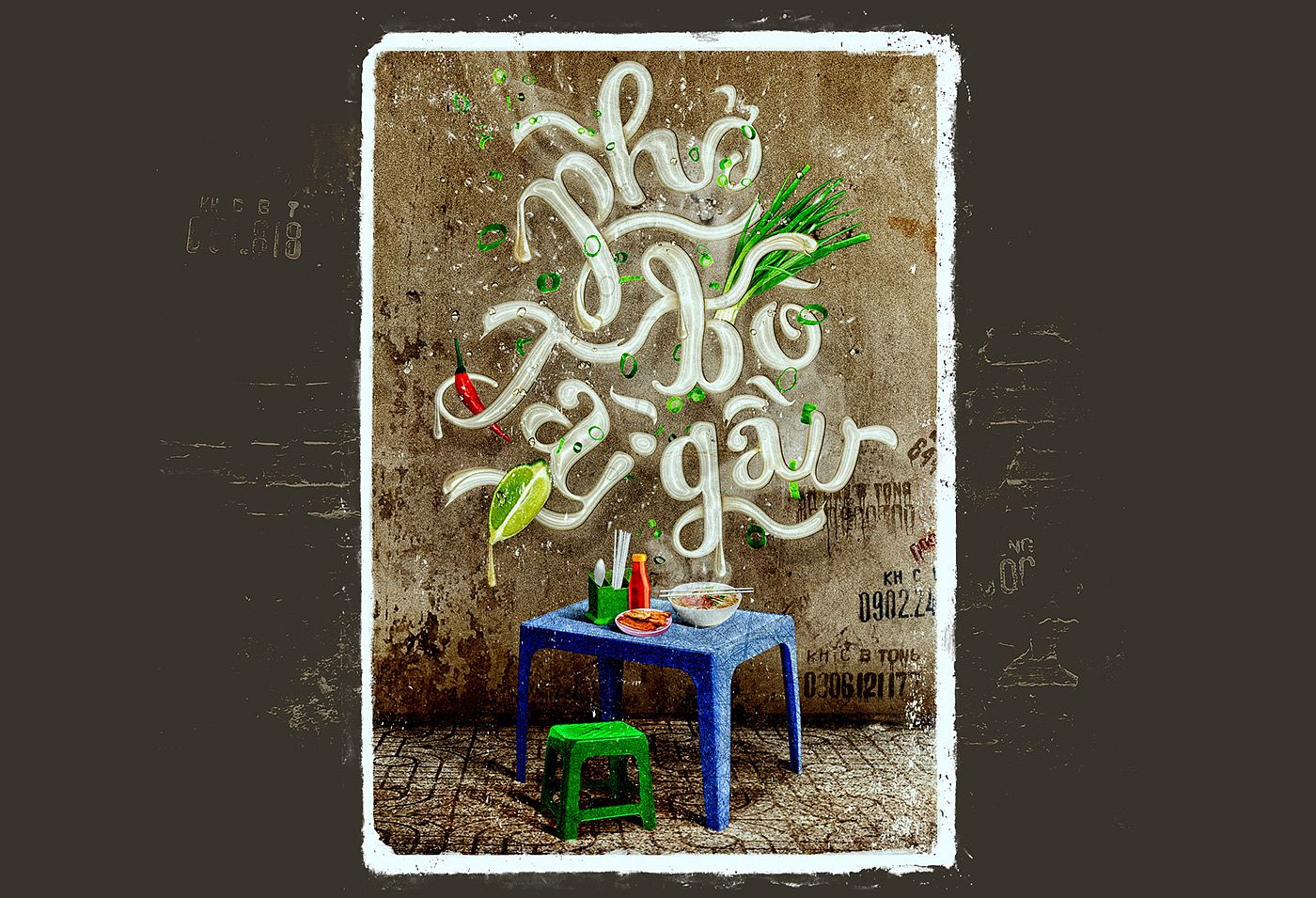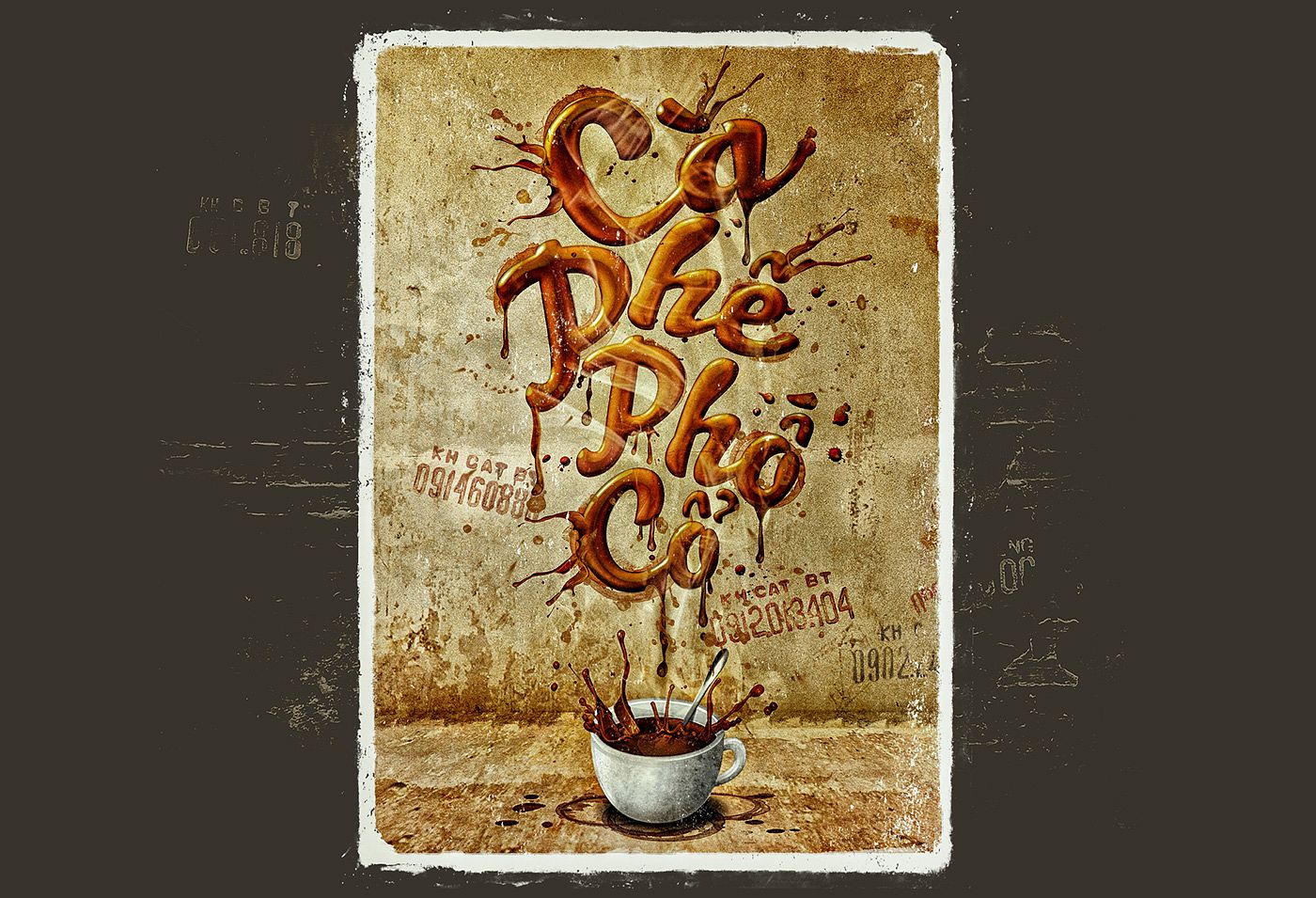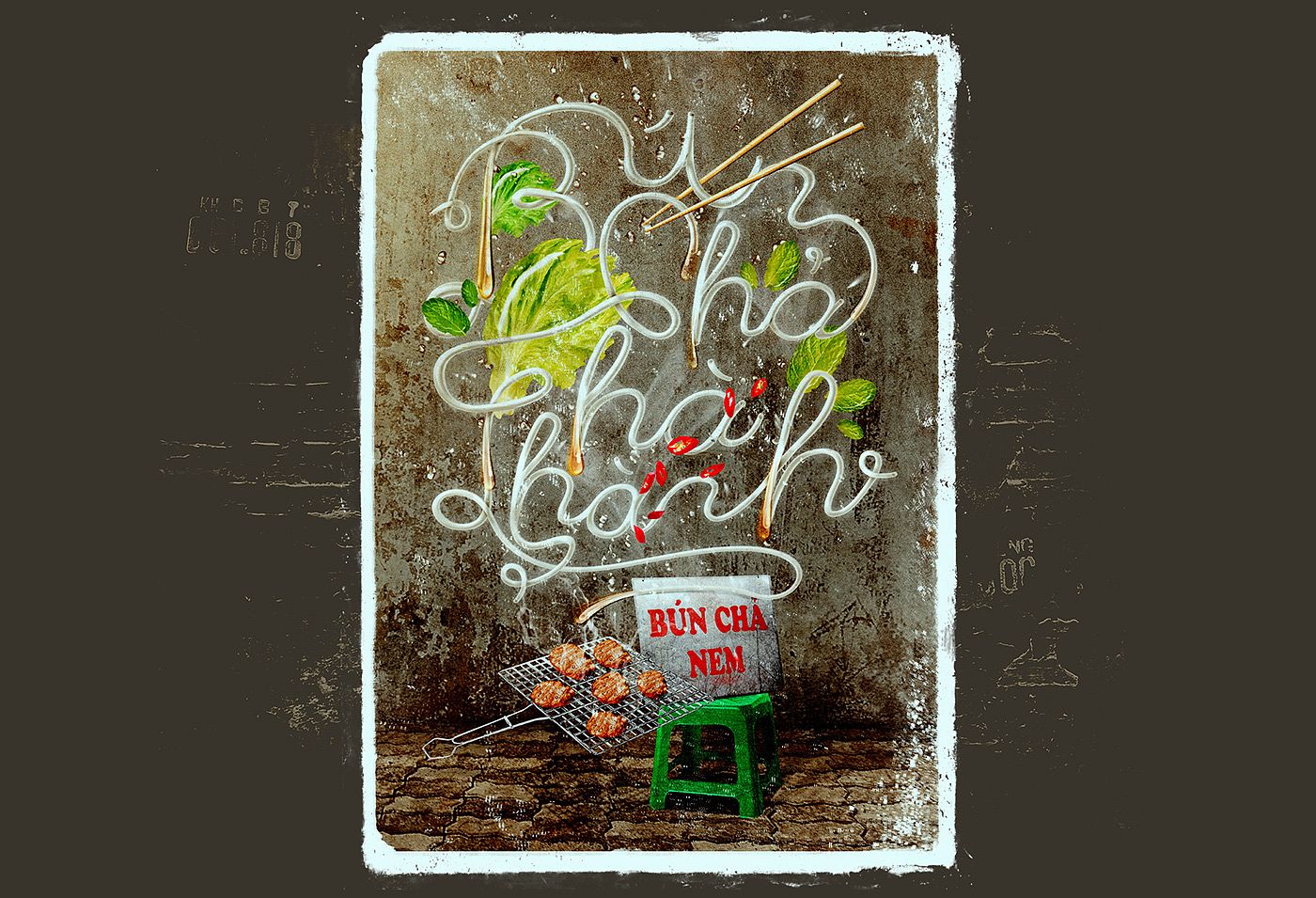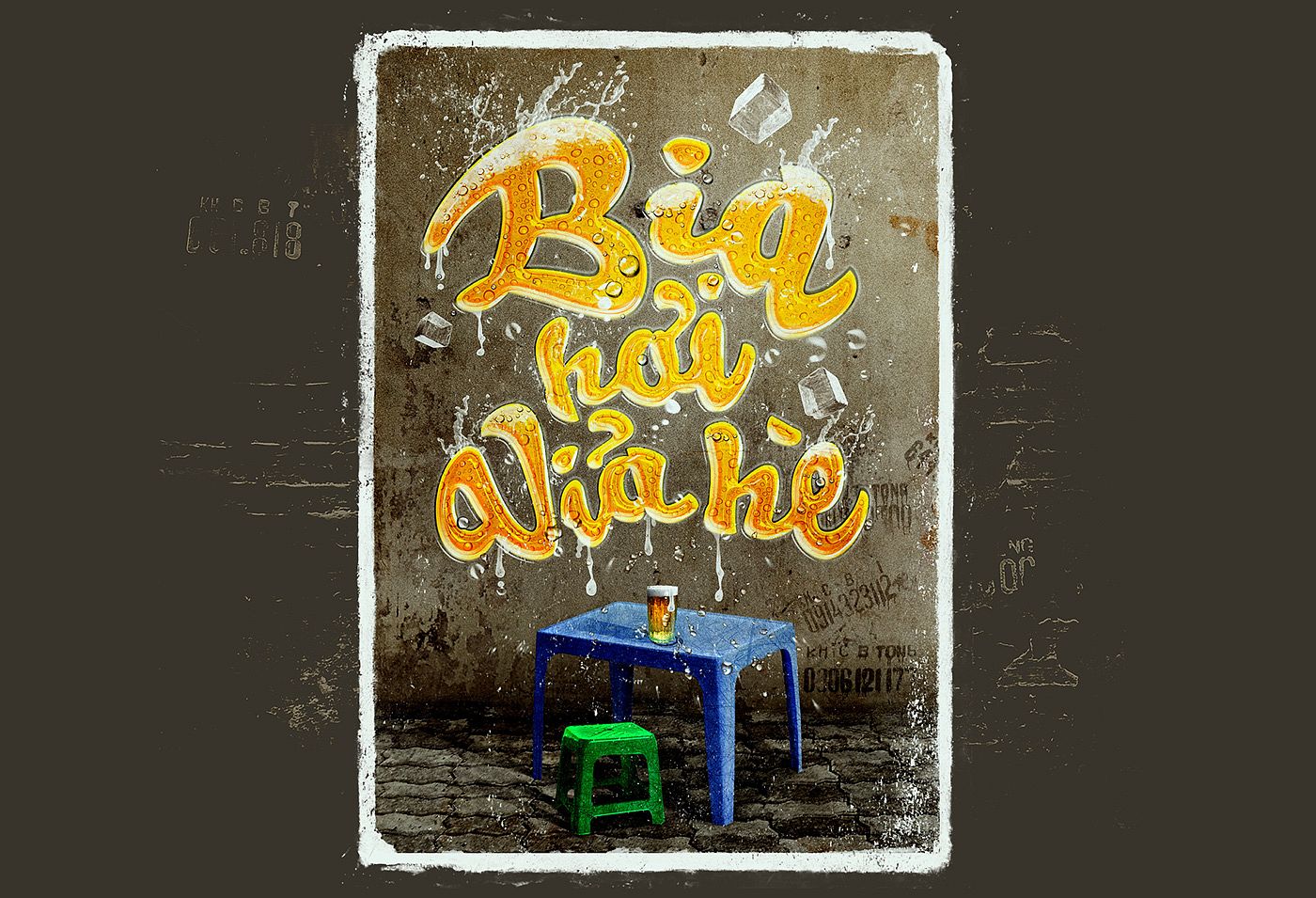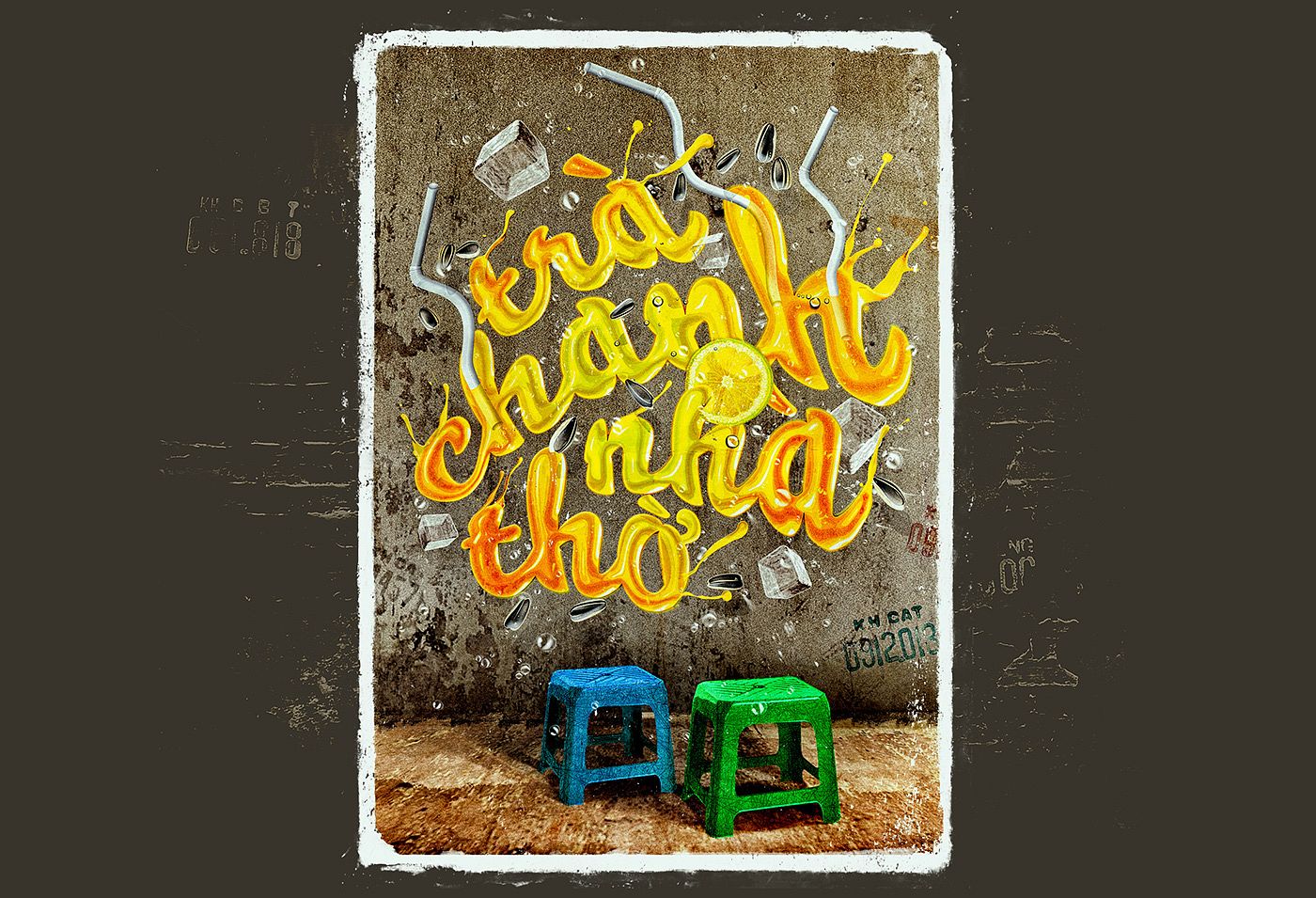 [Illustrations via Behance user Duong Dao]
---

Related Articles:
---