Directing the Vietnam National Opera and Ballet with a tender iron fist since 2018, Tran Ly Ly pushes her artists and the company towards a daring new image by revisiting classic works and promoting contemporary projects.
Born to a ballerina mother and infamous dance teacher father, Ly Ly became part of the world of classical dance almost prenatally: "When I was born, [my mother] was a dancer...I always slept on top of the grand piano. And my father was a great ballet teacher in one of the first groups of teachers to come back from Russia." It was then little surprise then that Ly Ly moved towards dance, beginning her professional training at a very young age.
"I was born into a family that made me understand classic dance and music. I feel very familiar with art but actually when I was 12 years old, when I had to decide to go to the school of dance or not, my family said no. At that time dance was nothing. We were very poor and working very hard, but [it was] no real career," she reminisces. "In other studies I was always top of the class, it was easy for me to study and so my family thought I should think about another career. But instead I went straight to the school of dance without permission from my father. Of course everyone knew me already! So the teachers [told] my father 'Let her do it, let's see what happens.' And my father finally said 'Ok.'"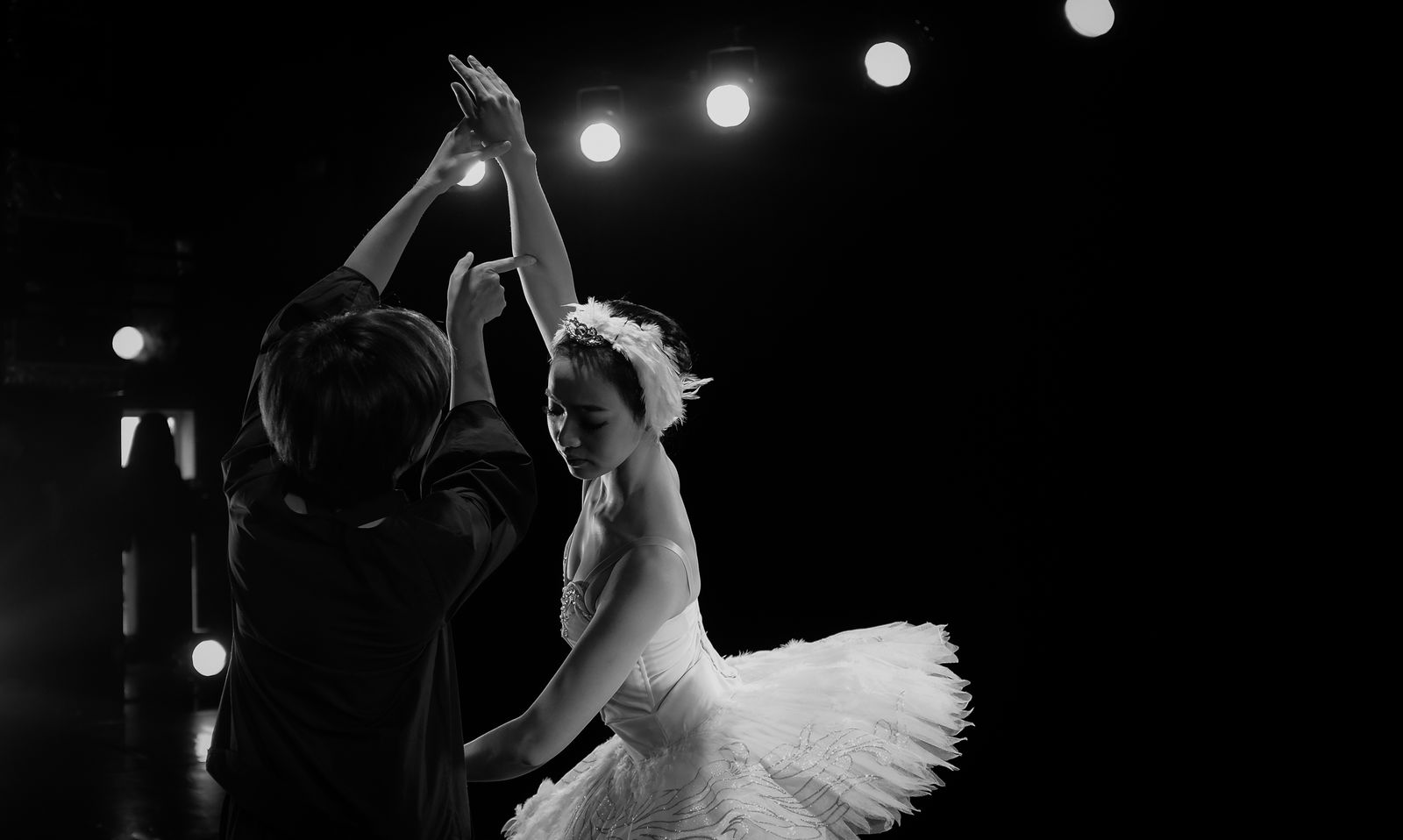 After completing the dance coursus and later her degree at the Hanoi Academy of Theatre and Cinema, Ly Ly was thirsty for new challenges and dreamed of learning abroad. So after receiving a scholarship for Australia, she left Vietnam at the age of 19 to study at the Victorian College of the Arts in Melbourne.
"[A] 19-year-old with one suitcase! 30 [kilogram] for life...In front of the airport, I think 'Oh my god, what is this? No family, no friends, no connection to nothing!' I was very lonely. People like me have very strong feelings. But I have to survive anyway, study and survive, and good people helped me," Ly Ly recalls. "But in other ways I was very lonely, it was not my hometown and when I finished the degree the scholarship gave you the duty to go back to your home country to work two years."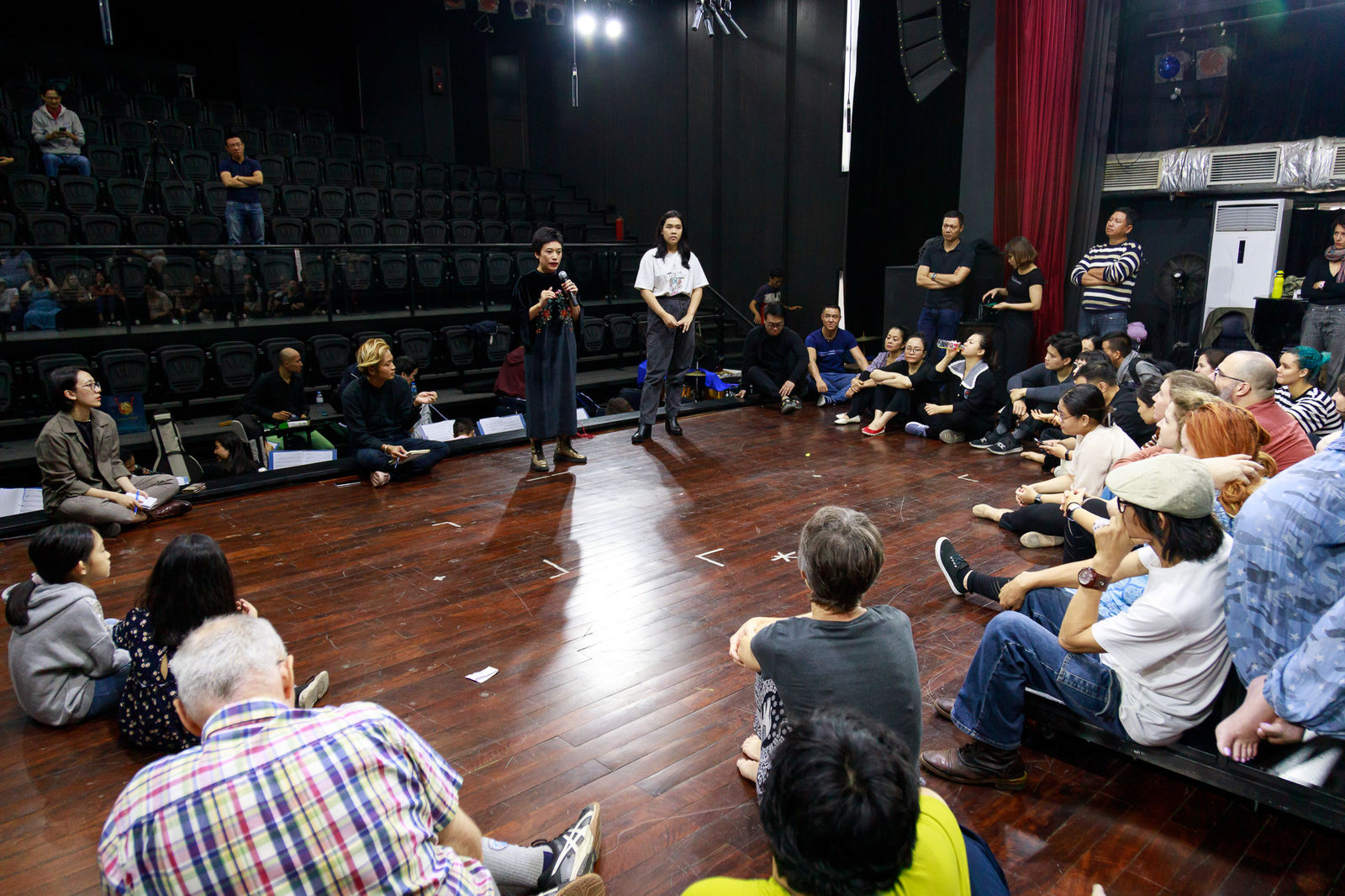 Her return to Hanoi was shorter-lived than expected as she was hand-picked by French choreographer Regine Chopinot for an extended contract with her company the Ballet Atlantique Regine Chopinot. Ly Ly jumped at the chance: "I said yes! I was so young and I loved to go abroad and loved to work in other countries. We were working so hard, so tired, so crazy and stressful. After one year she wanted me to sign a ten-year contract but I said no, I wanted to go abroad again to get my BA, so I went back to Australia."
A few years later and another degree accomplished, Ly Ly felt again the call of her country: "I love Vietnam, it's my hometown. I feel very lonely in other countries, I feel like I don't belong... home is home, even if it is poor! I love to do something for my country."
After a succession of successful choreographic works and some teaching at the dance school in Ho Chi Minh City, Ly Ly was appointed in 2018 Director of the Vietnamese National Opera and Ballet, one of the most prestigious arts institutions of the country. When asked what career role she prefers, Ly Ly tells Urbanist Hanoi: "Directing. Now I understand that all of my studies since I was young until now belong to the career to direct. To understand how to direct people, it's not choreography. For ten or fifteen years I was famous for this but I think it's just a tool...all that experience has come to serve the career of [a] director."
The Vietnam National Opera and Ballet (VNOB) was established in 1959 in Hanoi. Originally a symphony orchestra of 114 musicians, the organization has been through various formations including classical dance and opera until 1985 when the symphony orchestra was split to a new unit and the Vietnam National Opera and Ballet began to operate independently. The company is a 100% state-run organization operating under the Ministry of Culture, Sports and Tourism and historically has been a tool for communicating to the masses. On its website, a slice of organization history reads:
One of the deepest memories of the (VNOB) artists is the night of September 10, 1960 when the orchestra performed to congratulate the success of the Party Congress at the Botanical Park. The beloved Uncle Ho came and stood on the podium, with the conductor's wand to conduct the song 'Solidarity is strength,' praising the will of millions as a determination to win in the end. The image of Uncle Ho holding the wand conducting the Orchestra and Choir remains in the memories of the artists, VNOB staff and the audience. At the same time, it also brings historical and spiritual values, encouraging the course of cultural and artistic development of the country.
However, since the economic reform of 1986, the market changes dealt a blow to the public arts sector of Vietnam with degraded facilities, lack of human resources, smaller audience and little priority given to academic arts. The VNOB struggled to remain afloat and with less and less financial assistance from the government. Ly Ly's appointment as director was seen as a gesture in hope for change. And so for the past three years, she has fought to revive the company, overhauling the internal organization.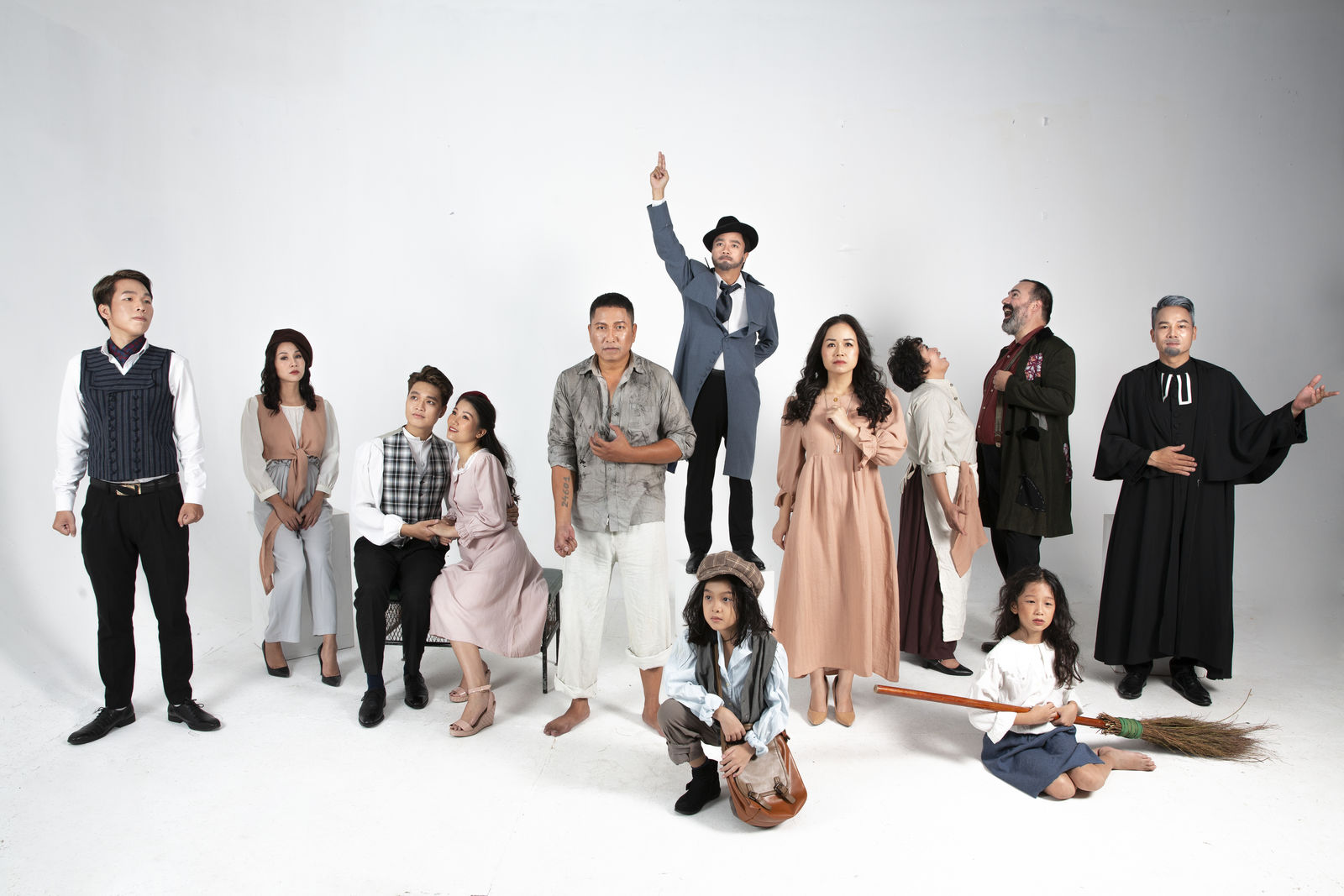 "The program has to be very strict, always on time. It's very new for VNOB! In the first year, they hated me, they say the salary is very little, just a government salary so why do they have to work so hard when before they did not have to do that? But I [didn't] listen. I think; I need to have 50% follow me in the first year, 80% in the second year and 99% in the third. Now I still have one person who doesn't like me and I like that. People are never perfect and it proves you are still human. That way that one person still makes us better," she explains.
But her vision doesn't stop at the management perspective; with an ambitious new program, she drives her artists to their extremes. "When I choose a dancer, I love that person and then I want to explore every corner of them. What is their limit?" she explains in the documentary Discovering Ly Ly. The expansion of the company repertoire has seen Swan Lake playing for the first time in Vietnam since 1985, as well as the first showing of Les Miserables with an international cast singing in English and, famously, the introduction of the rock symphony We Are The Champions. These large-scale, large-budget productions are just the beginning of the long-term vision Ly Ly holds for the VNOB, her infallible energy transcending each studio wall; she has become the face and life source of the once-flailing company.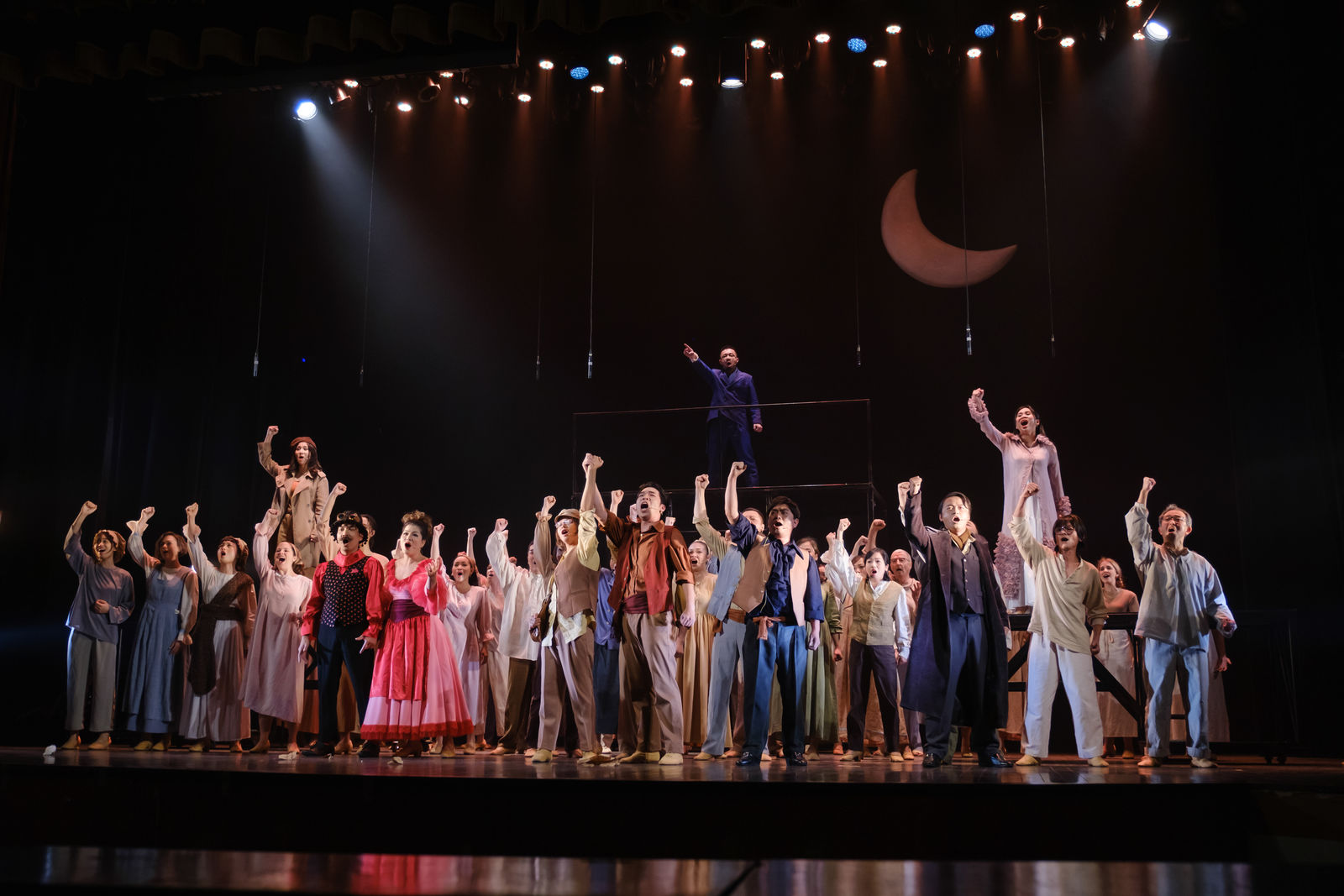 "A job is a destiny, a blessing from above. My biggest strength is my people. My job is to find the resources that they each have but don't know about. To explore capacity and turn them into diamonds. Not only one, but make a necklace, make a chain of diamonds because VNOB is not just one person," Ly Ly said of her team.
The musical Les Misérables (Những người khốn khổ) will be playing at the Hanoi Opera house on April 16 and 17, 2021.