In a country with relatively few artist-in-residence programs, live.make.share represents a rare opportunity for cultural symbiosis and artistic development by giving international artists the chance to collaborate with local art practitioners and ceramicists. The residency has now opened a call for artists wishing to take part from the beginning of April to the end of June next year.
The program is developed from Hanoi under the umbrella of Undecided Productions and in collaboration with Hien Van Ceramics in Bac Ninh Province. In its first open cycle, live.make.share brought in artists from across Europe and Australia and included eccentric open day events.
Nestled amid a warren of red-brick alleyways in Na Village, the residency is housed in a series of traditional buildings that have been lovingly restored by painter and architect Bui Hoai Mai. He also set up Hien Van Ceramics, the studio that now employs a number of local families and is the main creative production space that residency artists have access to.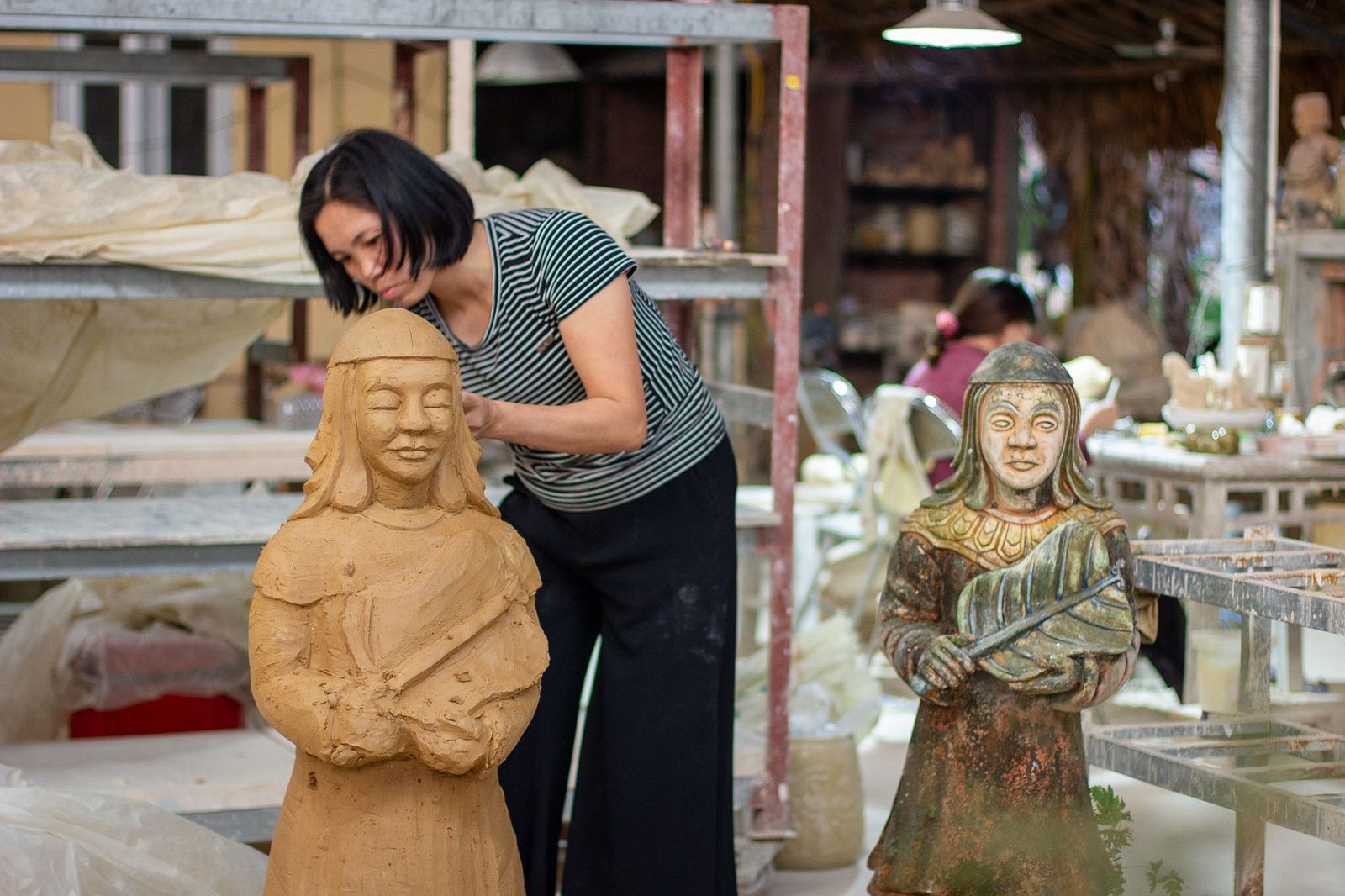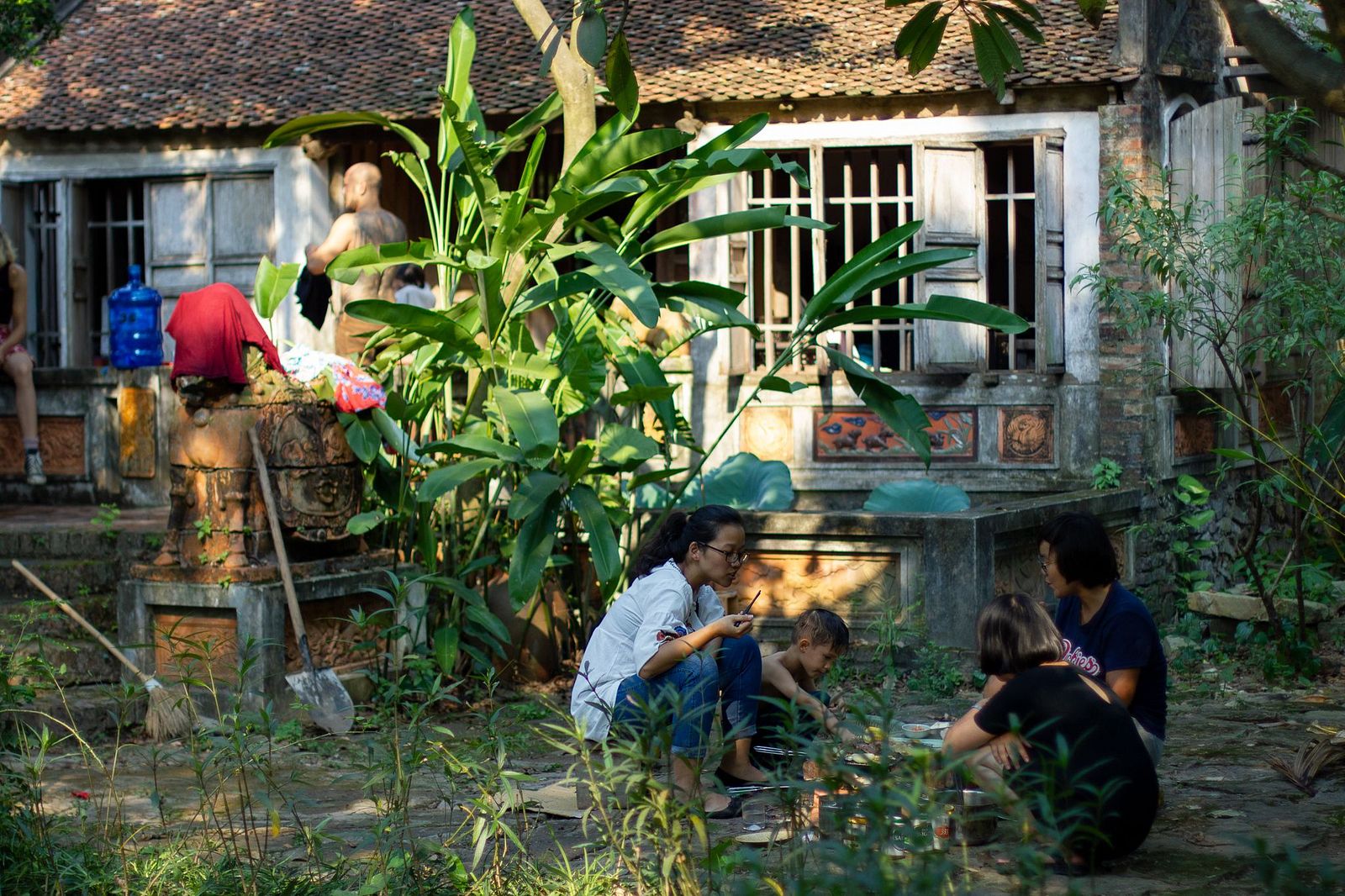 The two remaining areas are the accommodations — a rustic old Vietnamese house with wooden structures and maroon-tiled roof — and the neighboring two-story building set around a courtyard that Mai constructed about three years ago. It was designed and built for use as a traditional ceramics museum, but for the residency is used as an exhibition and event space, as well as an open studio for the artists.
The program, which is now in its third cycle, focuses on three main objectives: creating an environment for professional, personal and community development; assisting the production of artistic projects; and encouraging the exchange of knowledge.
Applications are currently open for the spring period, which runs from April 1 to June 30, 2019. Specific dates are open for the artist to suggest. Artists based outside of Hanoi are encouraged to propose a residency of a minimum of six weeks, though depending on the project, shorter visits may be welcome. The call for artists will be open until September 21.
live.make.share is also looking for an artist assistant for Filipino artist Neo Maestro, who will be working on his project Don't Sweep at the Wake, which focuses on ghosts and storytelling of the supernatural.
Urbanist Hanoi is a media partner for live.make.share.

---

Related Articles:
---