With just a glance outside your window, you might notice that Vietnam's metropolises are filled with a hodgepodge of banners, signs and advertising panels of all shapes, design motifs and colors.
Thanks to modern printing and photographic technologies, entrepreneurs nowadays have an extensive repertoire of advertising options at their service to embellish their shopfronts, something that their older counterparts could only dream of. In the past, most signs in Saigon and Hanoi were hand-painted from scratch by specialists that often imbued in their work their own personality and trademark.
The result was fascinating. Without standardized typefaces, each shop sign was a chance for the painters to demonstrate their creative might: serif, uniform capitalization, cursive, chunky shadows – you name it, they could whip up a style that fits your business.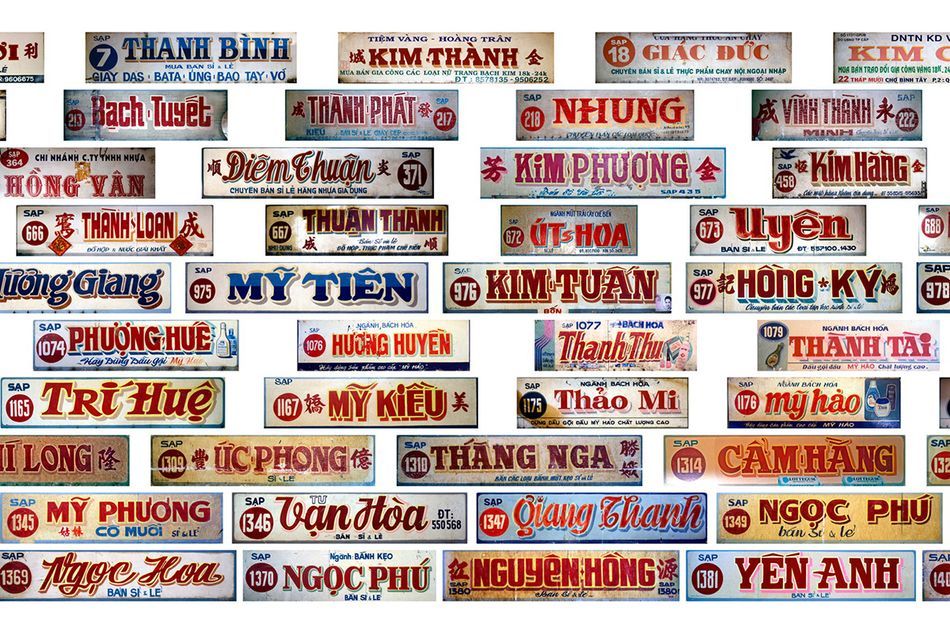 Now, most local shops have moved on to printed signs and plastic letters, as these last much longer and are more cost-effective than hand-painted versions, which are prone to the effects of the elements and general wear-and-tear. While this might be a cause for alarm, in recent years a crop of young creatives have taken inspiration from these old signs, turning them into typefaces while preserving old designs.
It's no secret that many nostalgic Vietnamese share a penchant for these hand-painted relics, but this affection only started reaching out to more typography fans when Le Quoc Huy started the Luu Chu (The Lost Type Vietnam) project a few years ago. The project's Facebook page has since grown in to a 9,000-member community of active contributors from all over Vietnam, all serving to create an eclectic online database of vintage Vietnamese type.
We've previously written about Classique Saigon, L'Hanoienne and Cotdien – three well-known typeface projects by Hanoi-based graphic designer Nguyen The Manh. In May this year, Saigon-based designer Mack Trinh released his own typeface project titled Lac Chu (Lost Type), which also celebrates Vietnam's old-school cool. Judging by the images on its Behance page, Trinh was heavily influenced by the works of the Luu Chu project and designed his graphemes using the community's photos as reference. In particular, Lac Chu's main aesthetics bring to mind the works of a painter based in Cai Be, Tien Giang Province.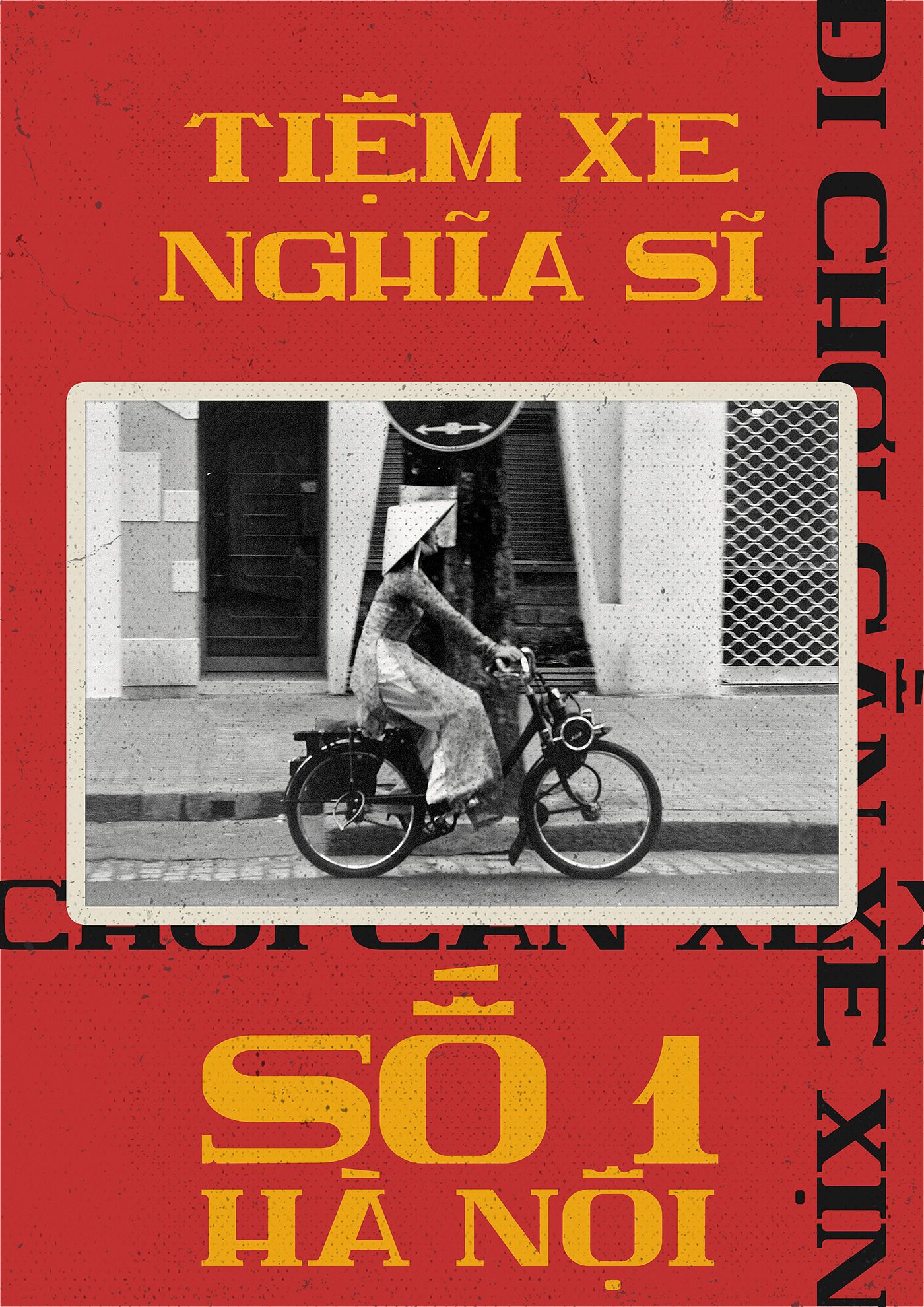 According to Trinh, the first idea for Lost Type began brewing in February, but it took him three months to finish the project, whose Behance page is filled with sleek mock-ups of how Lac Chu might fit right in with Vietnam's publications, from vintage to contemporary. Since its release, the stylized characters have made their way into a few videos by fan page Ha Noi Vi Vu, as well as this sleek rebranding campaign for Vietnam's iconic slipper, dép tổ ong.
As ironic as it may sound, retro elements are making a comeback in the local youth culture, and no matter what one's opinion of this trend is, you have to admit that it's giving room for a variety of old aesthetics to shine. Despite the warm reception of his new typeface, Mack Trinh also believes in the importance of the old sign artists.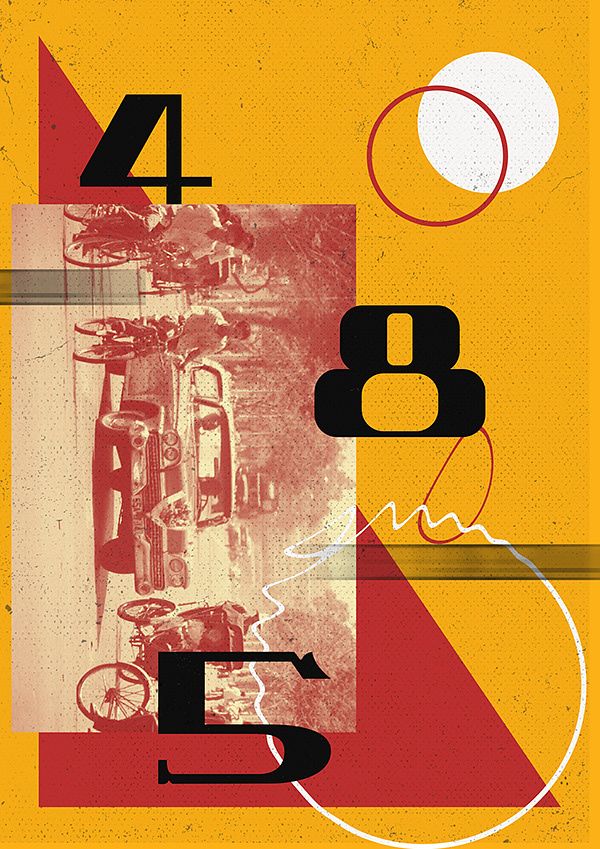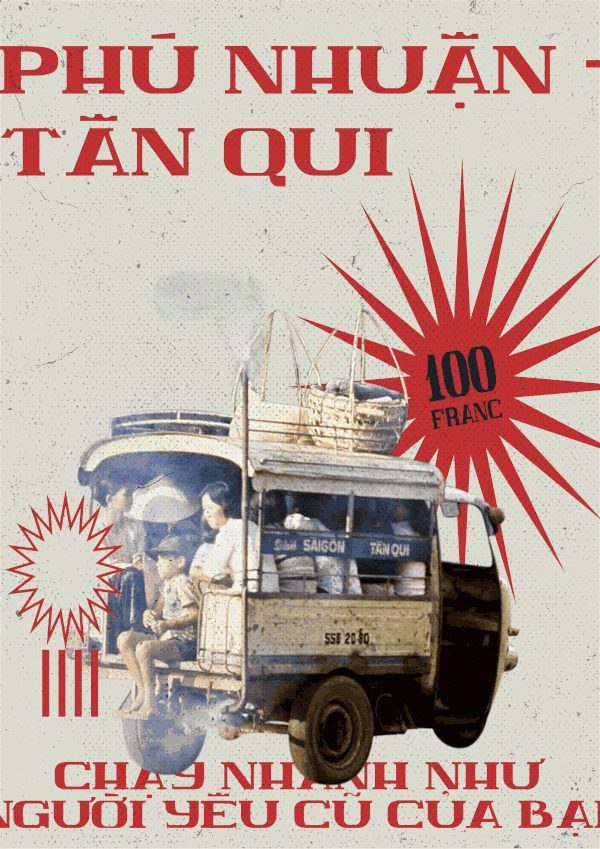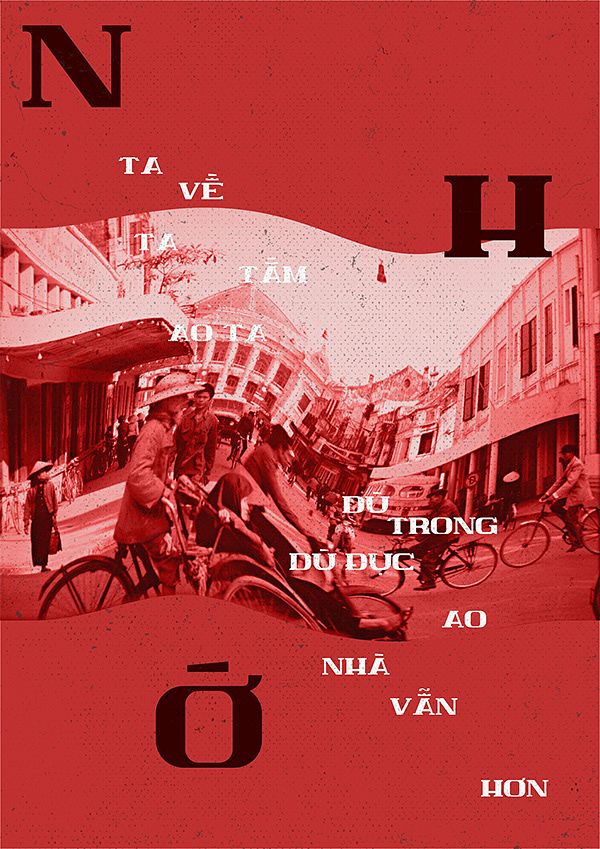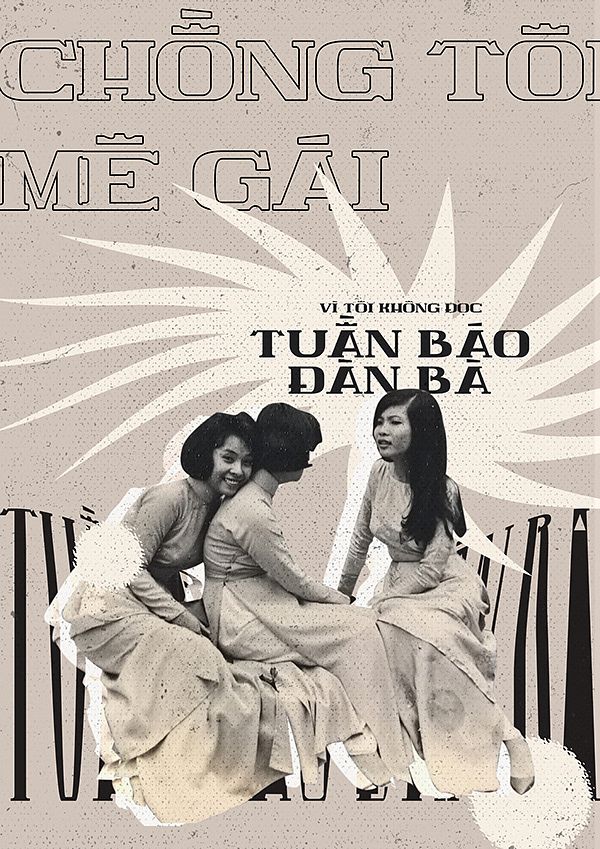 "I feel that there was a period when the previous hand-painted typefaces were slowly vanishing, not being used widely anymore," Trinh tells Saigoneer in an email in Vietnamese. "The biggest challenge now is how to keep the hand-painting artisans to safeguard the essence of vintage fonts. I believe that is the purest form of past typeface design, as no letter is exactly like another."
Working as a graphic designer specializing in brand identity, Trinh is quite familiar with navigating the intricacies of typefaces as a daily part of his job, but that doesn't mean that coming up with a brand-new one is a cakewalk. The most difficult part of the process is how to fit the Vietnamese language's various accent marks into the set in the most harmonious way.
"The way in which past painters placed the accent marks [on the sign] was very spontaneous and not usually very balanced with the other letters," he shares. "I had to figure out how to retain that spontaneity while ensuring that the typeface satisfies basic standards of modern presentation. An example of this is how I added a caret with three apices, instead of one in the contemporary way."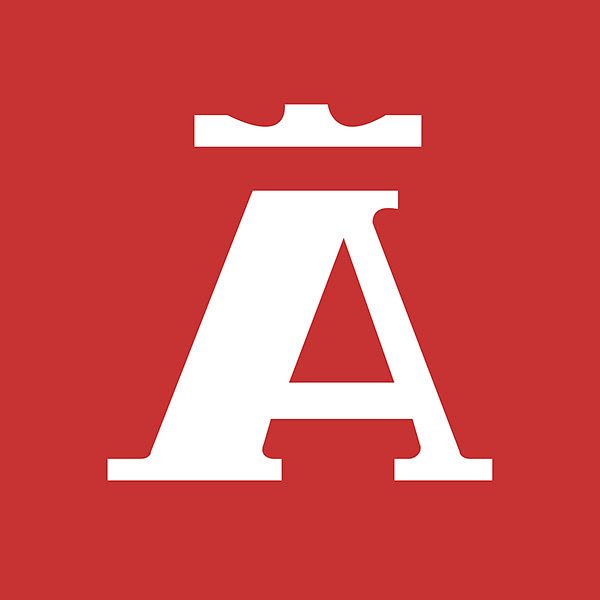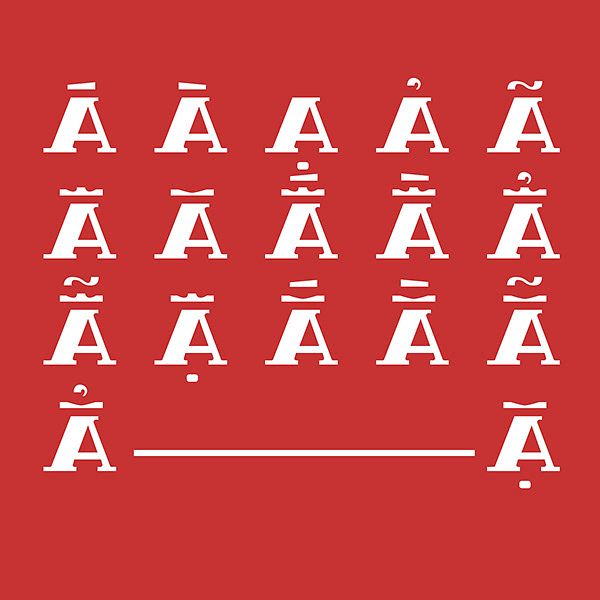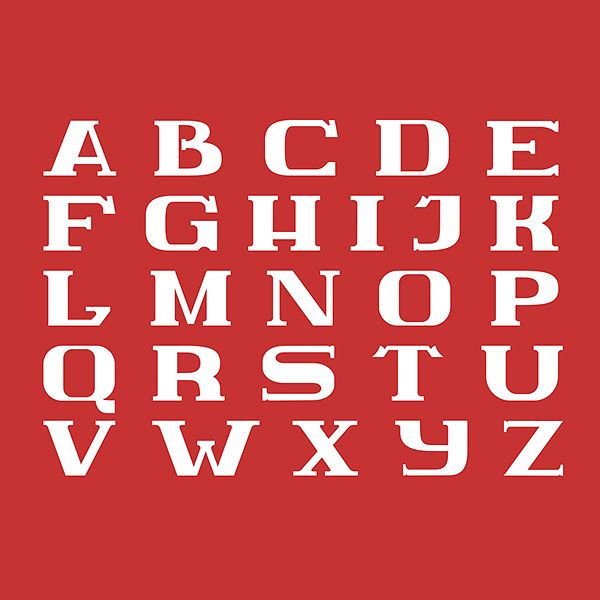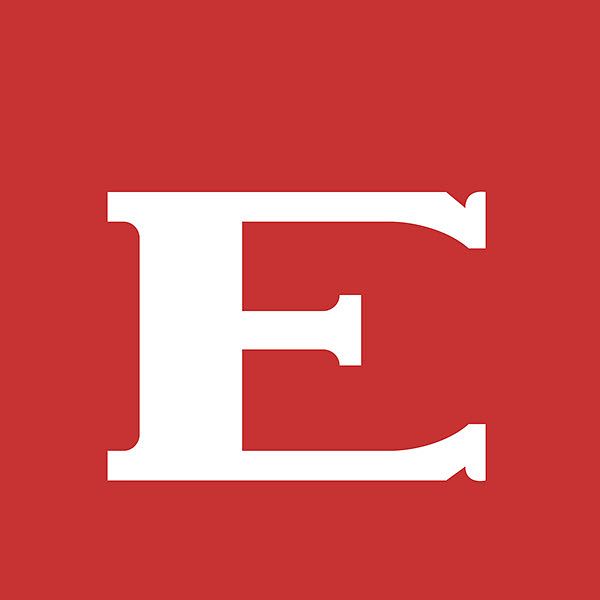 The caret is an inverted v-shaped grapheme commonly used in Vietnamese words like mô hình (model) and công viên (park). Although this can create some inconsistencies when the typeface is used in conjunction with other conventional font families, Trinh believes that these stylistic choices are what contribute to the project's "Vietnam-ness."
Lost Type does contain a host of interesting curves and horns that are not present anywhere else, apart from hand-painted signs themselves. Beside the aforementioned caret, these very Vietnam embellishments also take the form of the serifs at the end of letters like T, C or E; and the varying degrees of thickness within the letters themselves.
"If we're being detailed, Lost Type also has a lot of mistakes, but I want to keep those imperfections to retain the sense of 'spontaneity' I mentioned above," he elucidates. "This trade-off is completely worth it in my opinion because many feel really impressed by Lost Type."

Lac Chu (Lost Type) is currently free for use with proper credit. You can find the typeface on its Behance page here.
---

Related Articles:
---