Watch closely as flora and fauna, the sun and stars are brought to life under the hands of Cambodian artist Visoth Kakvei.
Based in Maine, 27-year-old Visoth Kakvei reconnected with his childhood passion for art with his pen-and-ink doodles of patterns, animals and cosmic objects. "[I've] loved drawing since I was [a kid]. I left [it] so many years ago and just got back [into it] in the last five years," he shared in an interview with Cosmopolitan.
As the artist plays with style and dimensions, his works turn out to be more than just simple doodles. Kakvei adds digital enhancement to his works after spending three to six hours to complete the hyper-detailed drawings.
The results are vivid depictions of plants and flowers, elephants and whales making their daring escapes from Kakvei's sketchbook into the real world.
"Every time I do my hand-drawn artwork I always see it comes to life in my mind while I'm doing it. One day I tried to mix it together to see how it would turn out. It eventually became a new style that me and my fans both love," the artist told FEMAIL. His Instagram account now has close to 900,000 followers.
Enjoy some of his artworks below.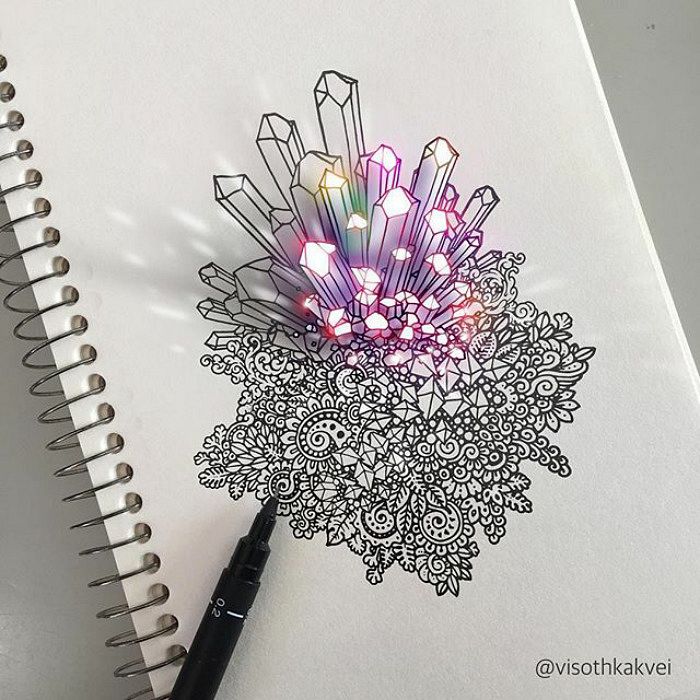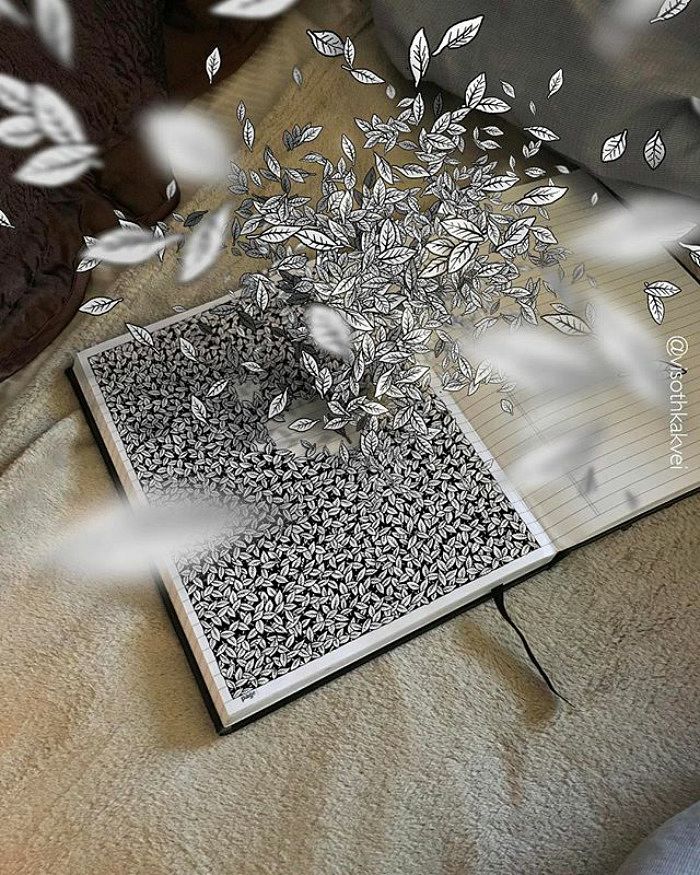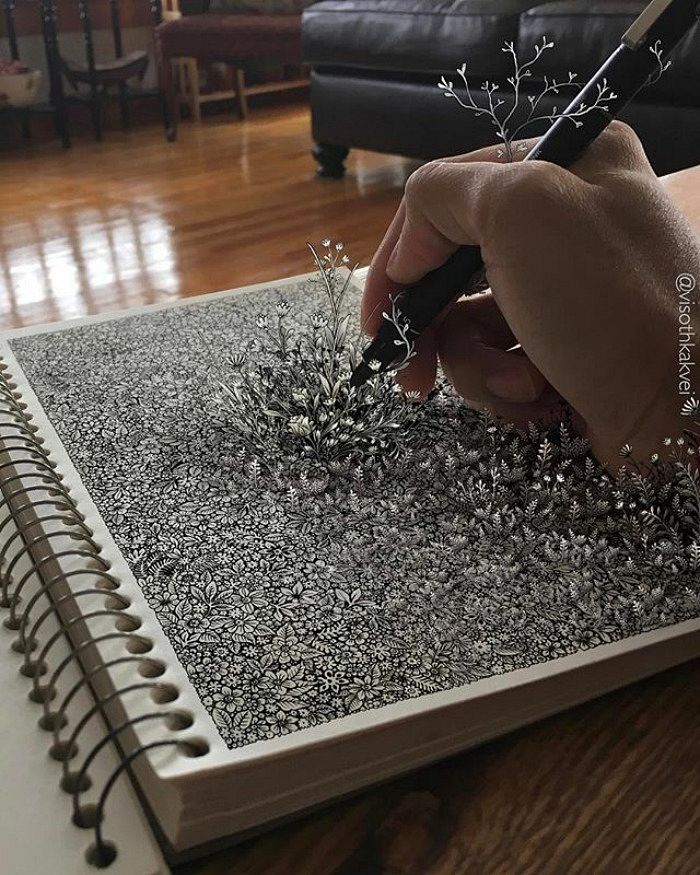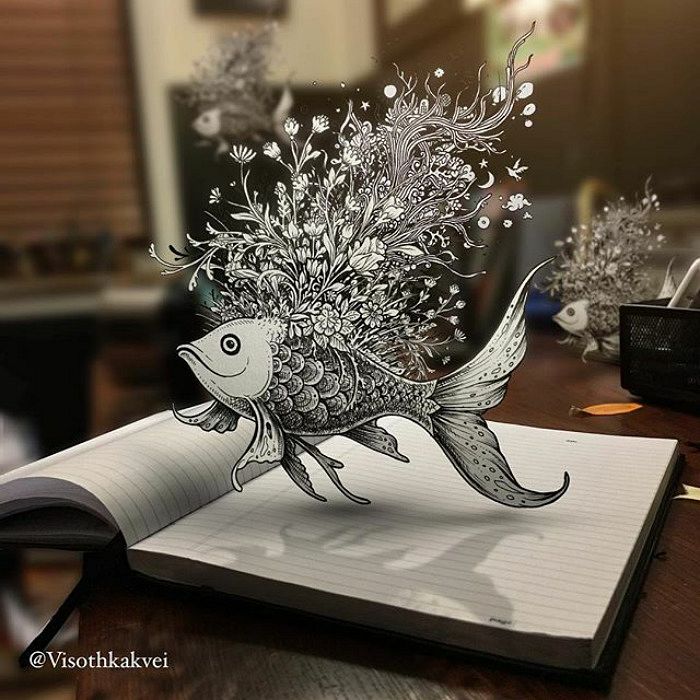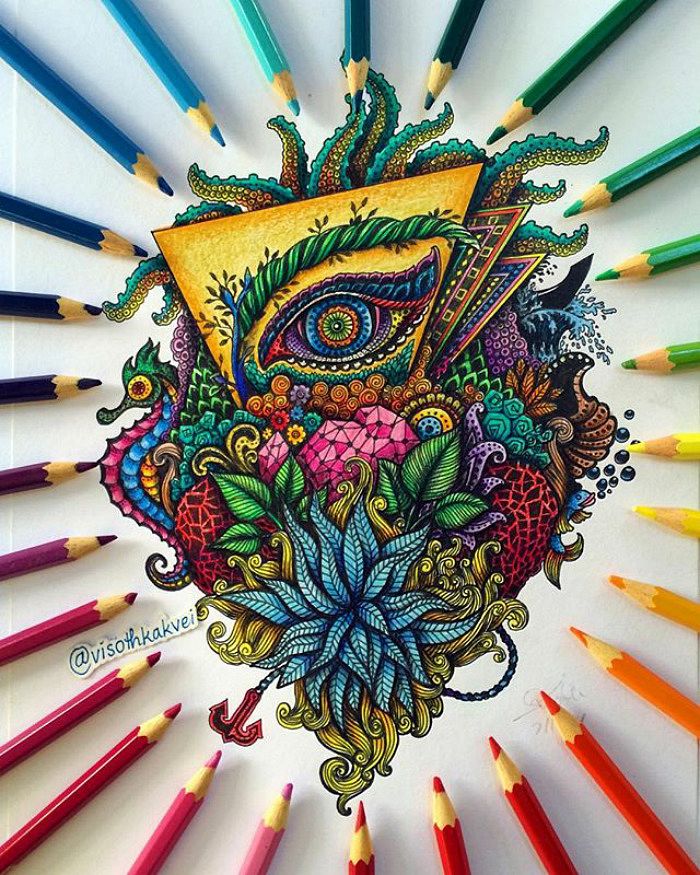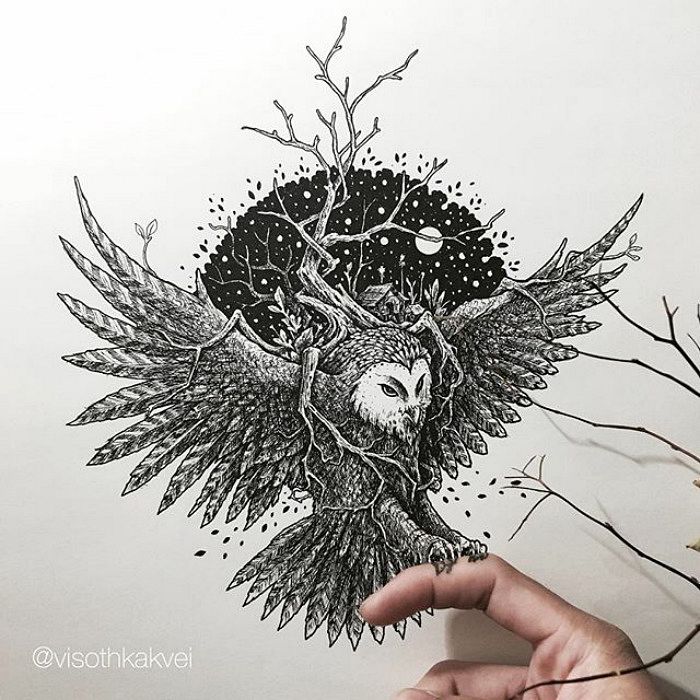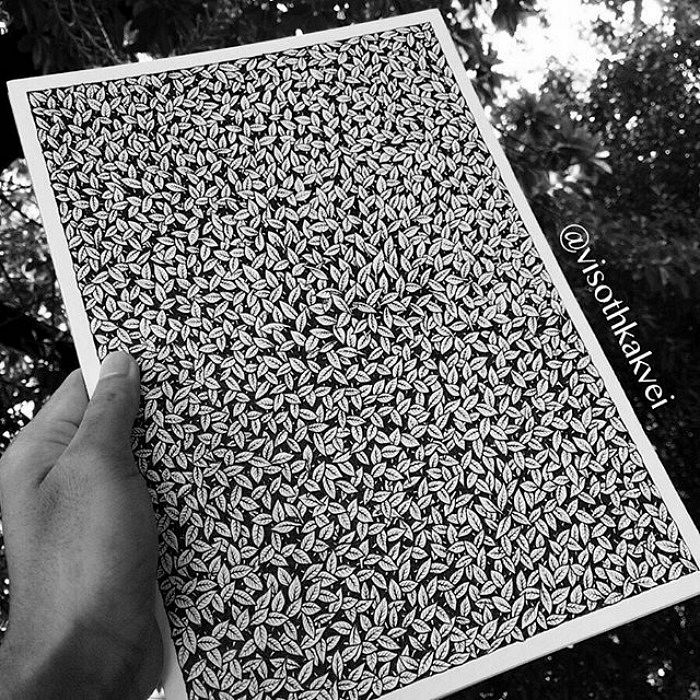 [Photos via Bored Panda]
---

Related Articles
---