Date/Time: Saturday, November 2, 2019 | 9am – 2pm
Location: Hoa Lan Road - Vinhomes Riverside - Long Bien – Hanoi
FREE ENTRANCE!
The British International School Hanoi hosts its annual International Festival to celebrate the different cultures represented at the schooland to raise money to support the school's community partners and charity projects. The event will feature plenty of entertainment for all ages - from virtual reality game to Sumo wrestling and bouncy castle, performances on stage to handicraft workshops. International restaurants will have delicious food on offer and local businesses and charities will also be represented. This is a great opportunity for a family fun day out that will also allow visitors to experience the vibrancy of the cultures represented at BIS Hanoi.
The Festival begins at 9am and carries on until 2pm. FREE entrance, come and join us! Link Event: https://www.facebook.com/events/3381231661894987/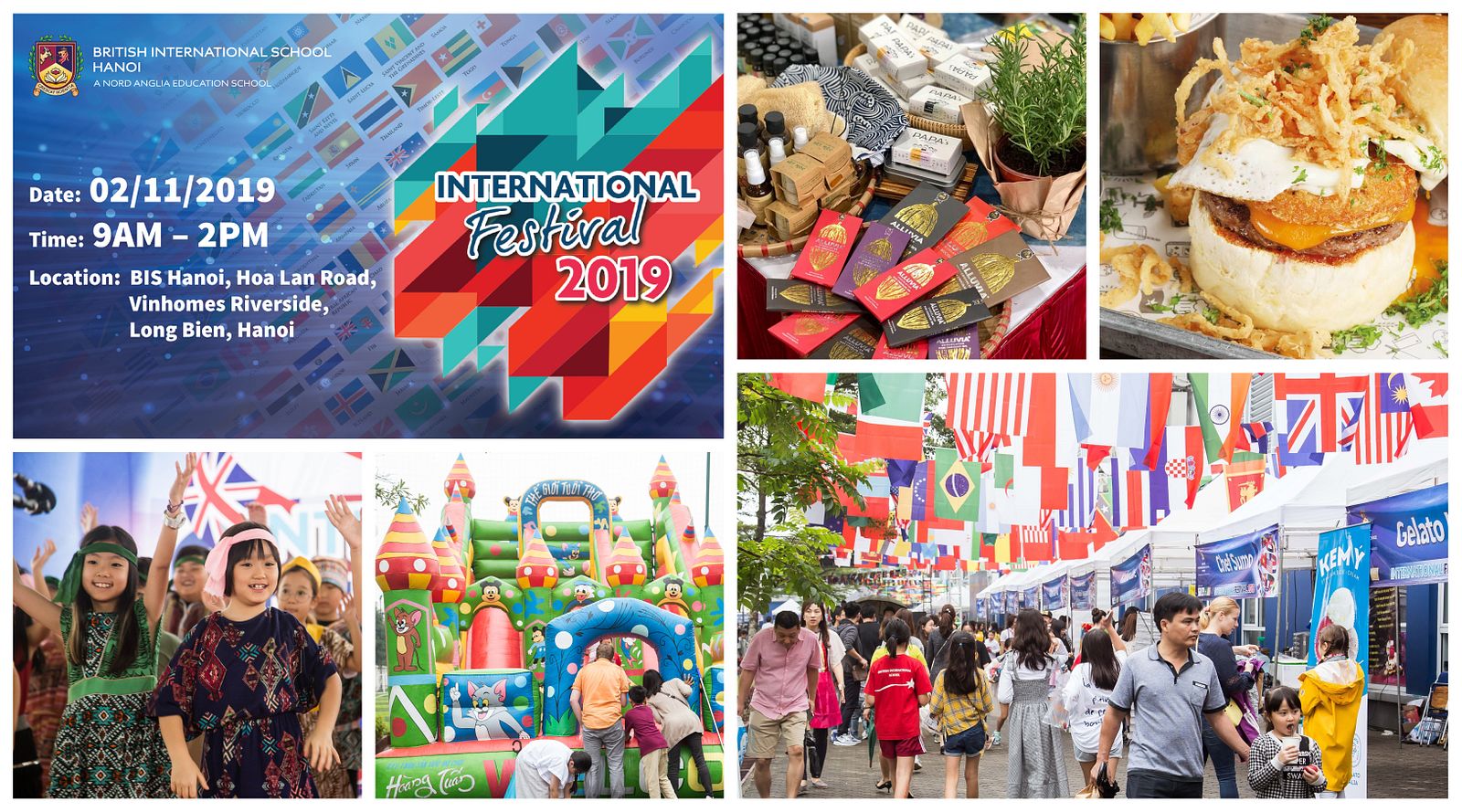 +844 3946 0435 / Ext: 222
BIS Hanoi | Hoa Lan Road, Vinhomes Riverside, Long Bien, Hanoi