A winner of the 2019 World Luxury Restaurant Award, Stellar Steakhouse has established itself as the city's premium meat-lover's club and must-try restaurant in Hanoi for its finest dry-aged steaks and one of the largest wine collections in Vietnam. Make sure you try our special treats: Meat Lover's Board featuring "Mulwarra" Tenderloin, "Greater Omaha" Rib Eye and Wagyu Striploin Grade 6 and Grade 4 Rangers Valley Tomahawk steak.
From sizzling dry-aged steak, to sweeping night views of Hanoi, a dining experience at Stellar Steakhouse is always unforgettable. It boasts a bountiful wine cellar, unique cheese and charcuterie atelier, as well as an authentic teppanyaki kitchen and an elegant lounge dedicated to whiskies and sake. Discrete and intimate dining rooms are available for discerning guests and special events.
Situated on the 62nd floor of InterContinental Hanoi Landmark72, Stellar Steakhouse is a dining destination for meat lovers and fans of Western cuisine. Known as the pioneer in re-newing "classic western recipes", Executive Chef Nicolas Plateau has put Stellar Steakhouse on the world's culinary list as one of the most premium meat-lover's club for the gastronomes and businessmen in Hanoi. Stellar Steakhouse is recently named Asia's Best Luxury Steakhouse and Vietnam's Best Luxury Hotel Restaurant from the acclaimed 2019 World Luxury Restaurant Awards.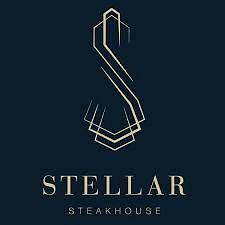 +84 24 3698 8888
Keangnam Hanoi Landmark Tower, Plot E6, Cau Giay Urban Area, Từ Liêm, Hà Nội