In 2018, Hanoi certainly saw its fair share of the good, the bad and the surprising, but it was, as always, a wonderful year for eating and drinking. Across the city, we delighted in finding decades-old street food spots and brand-new businesses alike.
As December draws to a close, we at Urbanist Hanoi have selected our favorite street food and café articles of 2018. There were many fine contenders, and it wasn't an easy decision to make, but these are the five spots that came out on top. Here, in no particular order, are our top five Ngõ Nooks from our inaugural year: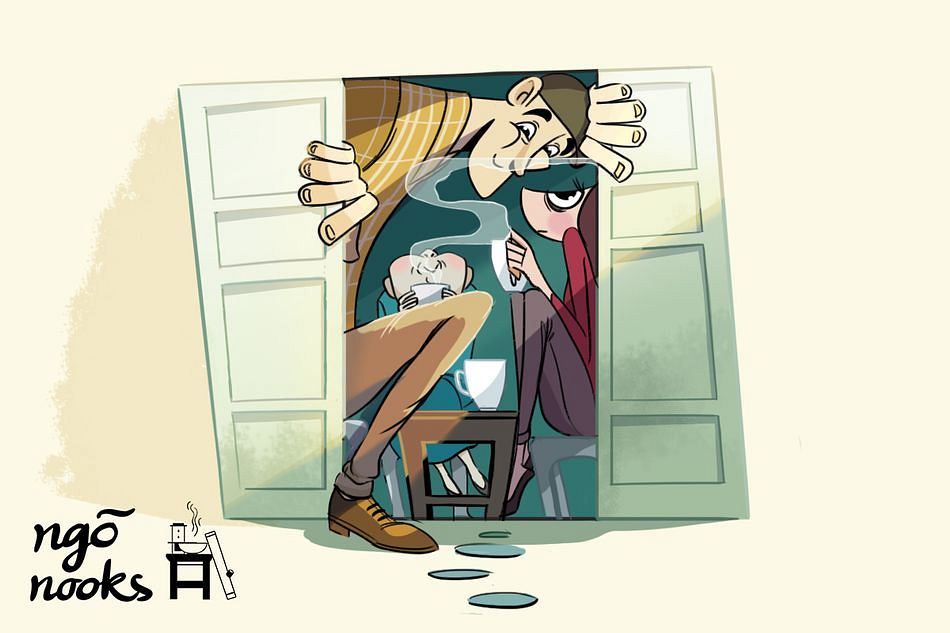 "The shop's eccentric owner contributes to the cafe's idiosyncratic essence. When behind the till or espresso machine, Nguyen Duy Bieu comes across as a kind, albeit somewhat aloof, man. His strict photo policy that bars anyone from shooting anything other than coffee cups and a random bookshelf suggests he might be a dour misanthrope. One would never guess that the art school graduate from Da Lat composes beautiful, quirky poetry under the pseudonym Bim. He even produced an illustrated erotic poetry book that he wrote in just two days because he considers himself to be a "stiff penis," and as he explained, "one can make love for the whole of an hour, and in my personal experiences, it can be an hour and a half or two hours per time, but it never takes one minute to force sperm out of (or into) the body (of another)." Read more.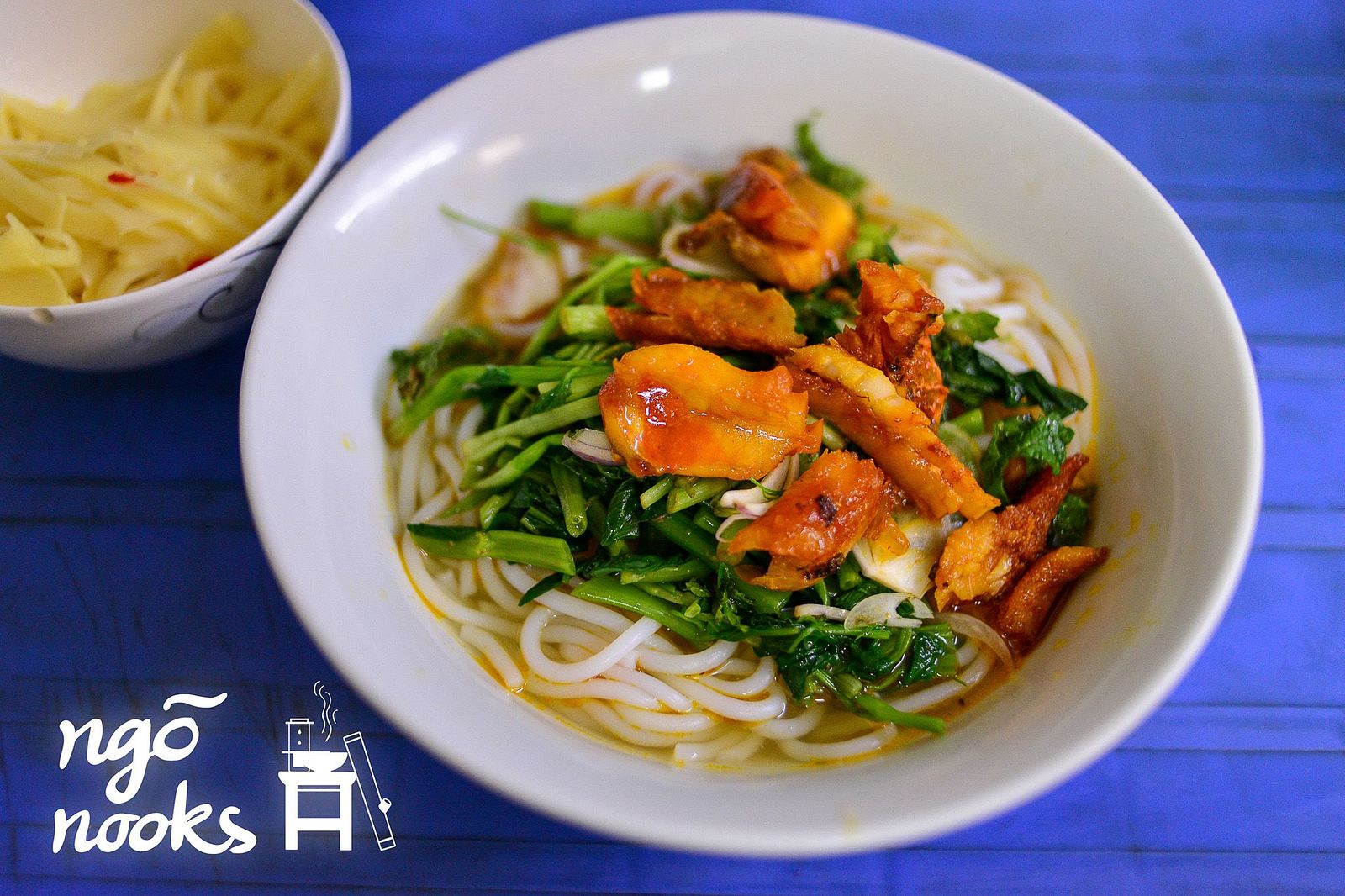 "When my bowl arrived, I saw how the broth barely covered the bún in my bowl. The noodles were also thicker — more akin to those served with bún bò giò heo — and the soup had a distinctive taste formed from fish stock and a hint of sour tomato. But what really topped it off was the meaty chunks of richly hued snakehead fish.
The fish held firm between my chopsticks yet, as soon as it entered my mouth, its tender flakes fell apart gorgeously. Later, I was told that these plump and juicy pieces were carefully picked from prime cuts and, to achieve their burnt orange color, they were braised in a rich mix of turmeric and cashew powder." Read more.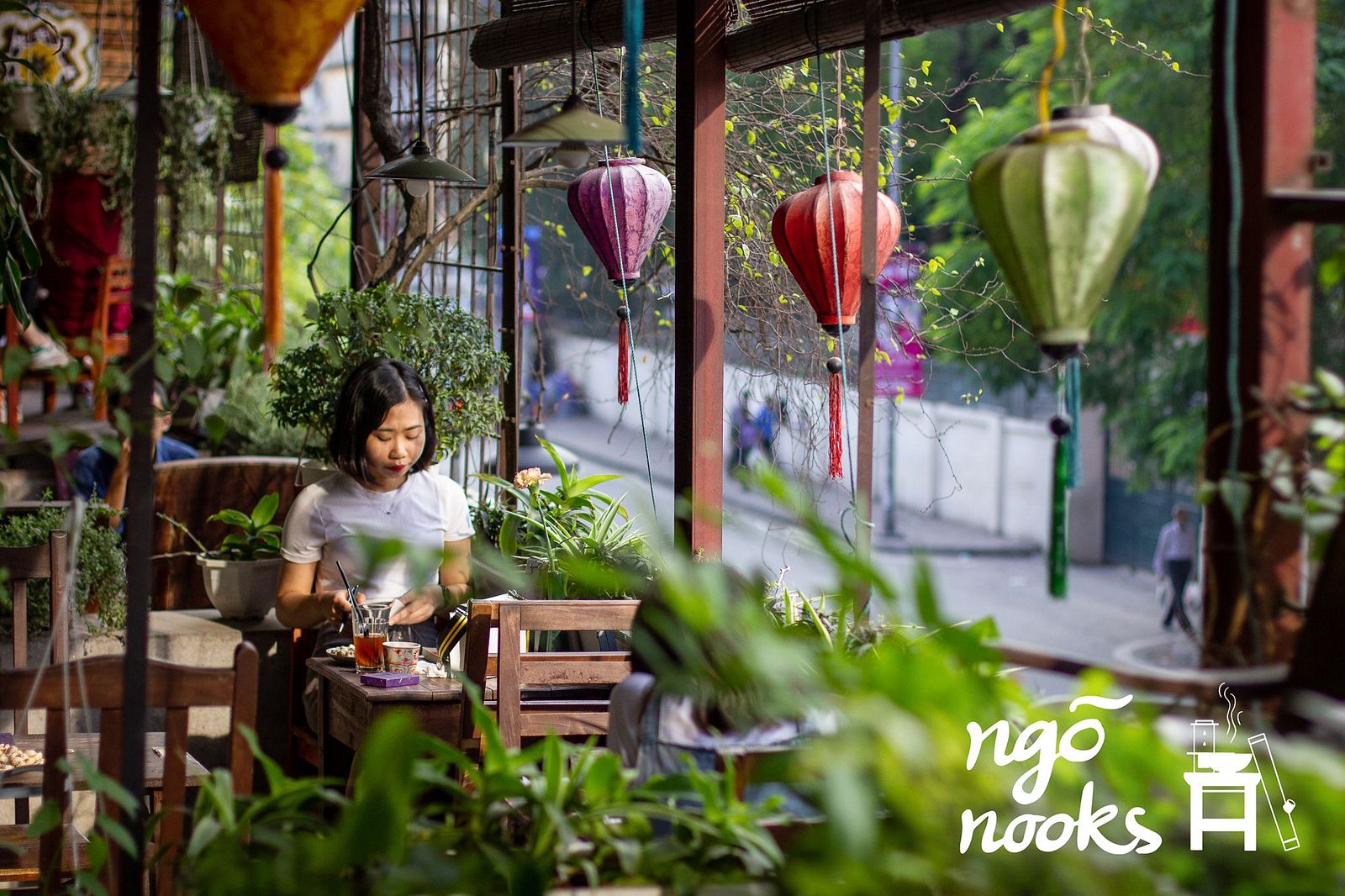 "Cu Xa welcomes guests with complimentary popcorn and lid eugenia tea (nước vối), a popular summer drink among Hanoians that's brewed from the leaves and buds of vối trees that grow in and around the city.
But the biggest surprise was yet to come. The gói tuổi thơ, or childhood combo, arrived wrapped in, to quote my friend, "this too!" — by which she meant the paper once used to decorate everything from notebooks to walls. Inside, we found what my strict mom would call a load of junk: instant noodles, jellies, gummy bears, candies, chips…all in super small sizes that would fit in a child's hand. To my friend, they represented her long-lost guilty pleasures – snacks small enough to hide under the table and finish in time before the teacher could find out." Read more.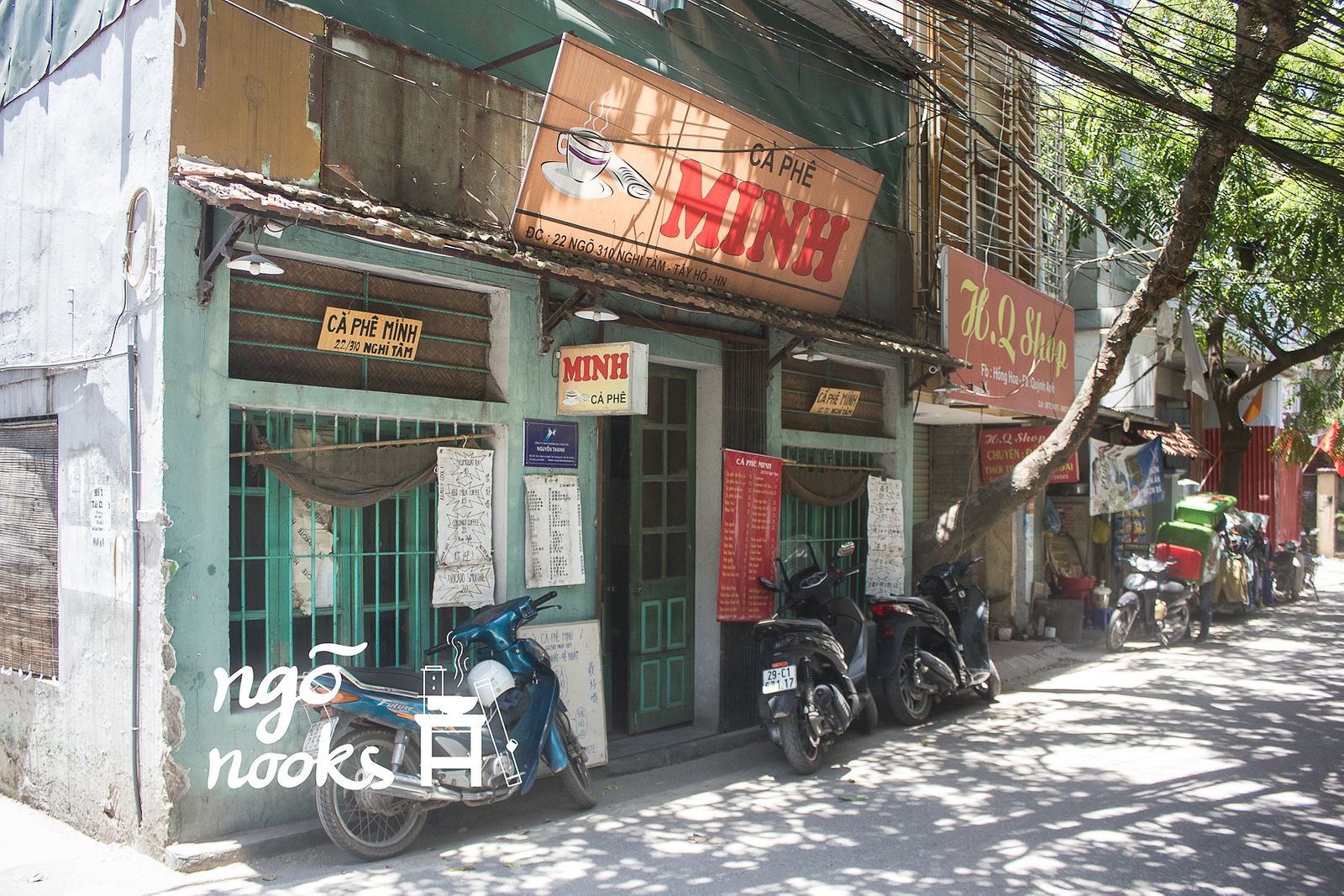 "Whether a grey-eyed morning or a long-tailed dusk, it makes little difference in Café Minh. The windows, opaque from a history of cigarettes and road dust, barely let in any light. The groan of motorbikes outside, rising and falling as rush hour ebbs and flows, is the main indicator of time.
And yet, there's something of the night about the place. A sense that mystery lives in its corners, that dodgy deals could be struck here by the seated couples shuffling through conversations. It wouldn't seem out of place in a dimly lit 70s spy thriller — revolutionary green covers the walls while wooden shutters form rickety cupboards and desks." Read more.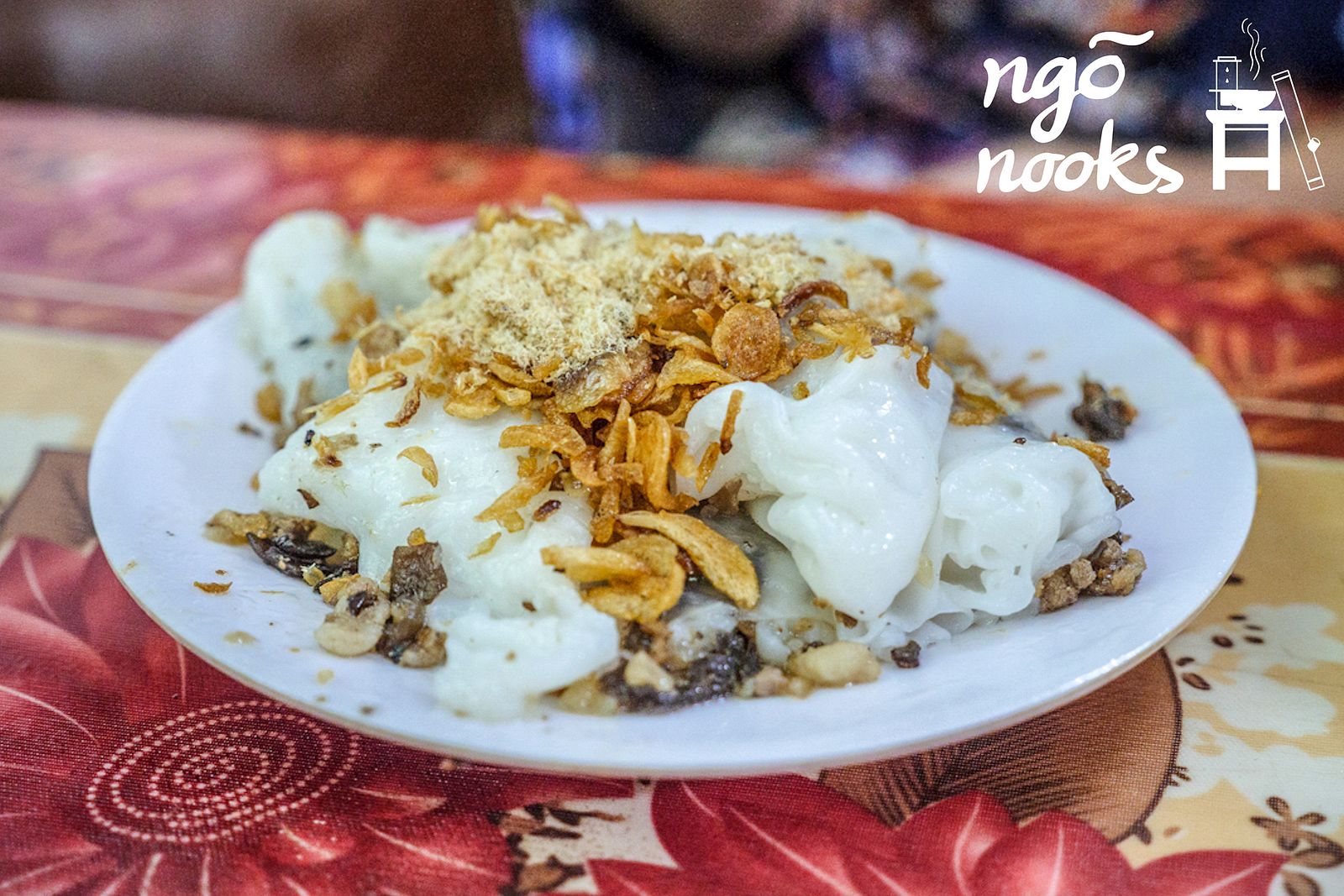 "Mrs. An's bánh cuốn won the heart of world-renowned chef Bobby Chinn, kept lines of die-hard fans waiting outside and left a number of hearts broken when it disappeared for almost a year.
I am a firm believer in hereditary street food – that "third-generation bún chả," "40-year-old phở" or a "decades-old café" where crowds battle for a seat. It's a common and assuring sight to see a good family recipe being handed down: silver-haired grandma strolling the shop and middle-aged parents counting bills while a 30-something son, who probably quit a desk job to continue the family tradition, chops onions, greets customers and watches the stockpot." Read more.
---

Related Articles:
---